How Mathematicians Move Business Forward
January 21, 2022
Emily (Kiesel) Wert '18 (applied & computational mathematics)
Faculty: Kara Maki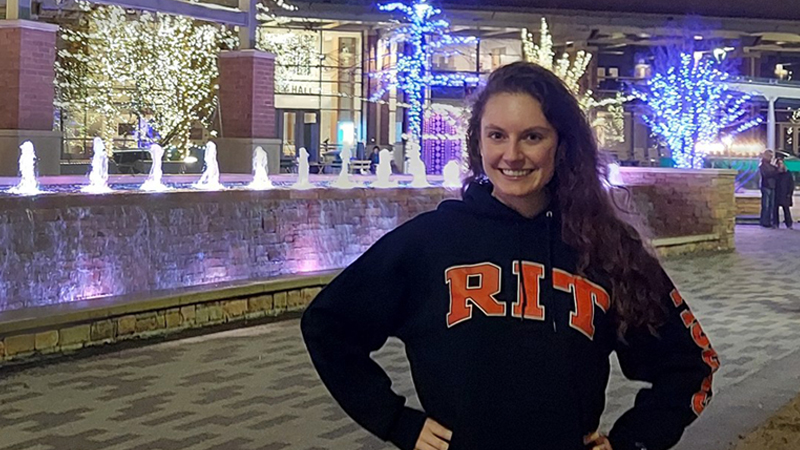 "The MS prepared me well for relating real-world problems to math and programming tasks."
Businesses may not always realize it, but mathematicians are a significant asset to any data analysis and problem-solving project. Emily (Kiesel) Wert '18 was able to demonstrate her valuable skillset by describing projects she completed in her thesis work and internships during her time in RIT's Applied & Computational Mathematics MS program. Today she's a Senior Data Modeler for KPMG.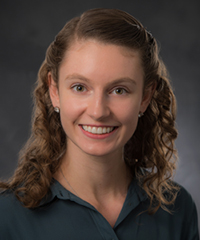 In a typical week, Emily will query and analyze data to develop descriptive statistics and machine learning algorithms. She's also required to present this analysis to clients, refactor code, and write documentation on all of it. She brings a unique skillset to the team, writing clean, easy-to-read code while also being able to articulate technical solutions to business problems. Skills she learned taking a variety of classes while at RIT.
"Having the MS degree definitely helps me qualify for higher positions."
Emily enrolled in the Applied & Computational Mathematics MS program after completing her bachelor's degree in mathematics at Cleveland State University. She was able to explore statistics and mathematical modeling electives during her time at RIT. The mathematical modeling gave her experience taking abstract scenarios and translating them into something that can be calculated. She also wrote a lot of Matlab code for her thesis project with Dr. Kara Maki. This is where she learned many of the good coding practices she uses today.
If math students want to get beyond dashboard development, Emily recommends securing internships so that they have real project work to talk about in job interviews. She found her internship in information and analytical advancement with HealthNow through the RIT job page. During her internship, Emily analyzed the feasibility of HealthNow opening a radiology clinic to reduce spending on radiology claims.
Emily acknowledges that sometimes companies don't quite know what to do with a mathematician. But that hasn't stopped her from showing them.
She entered the CAReer Trainee program with Daimler Trucks shortly after graduating from RIT. Through this program, she worked as a data science consultant all over the world. She gained experience in the US at Daimler Trucks North America, New Zealand at Mercedes-Benz Financial Services, and Germany at Daimler Trucks. Emily stayed with Daimler Trucks for more than a year after completing the trainee program and then joined Mercedes-Benz USA in 2020. After a year, she joined KPMG to return to consulting.
---