Accomplishments from Saunders Students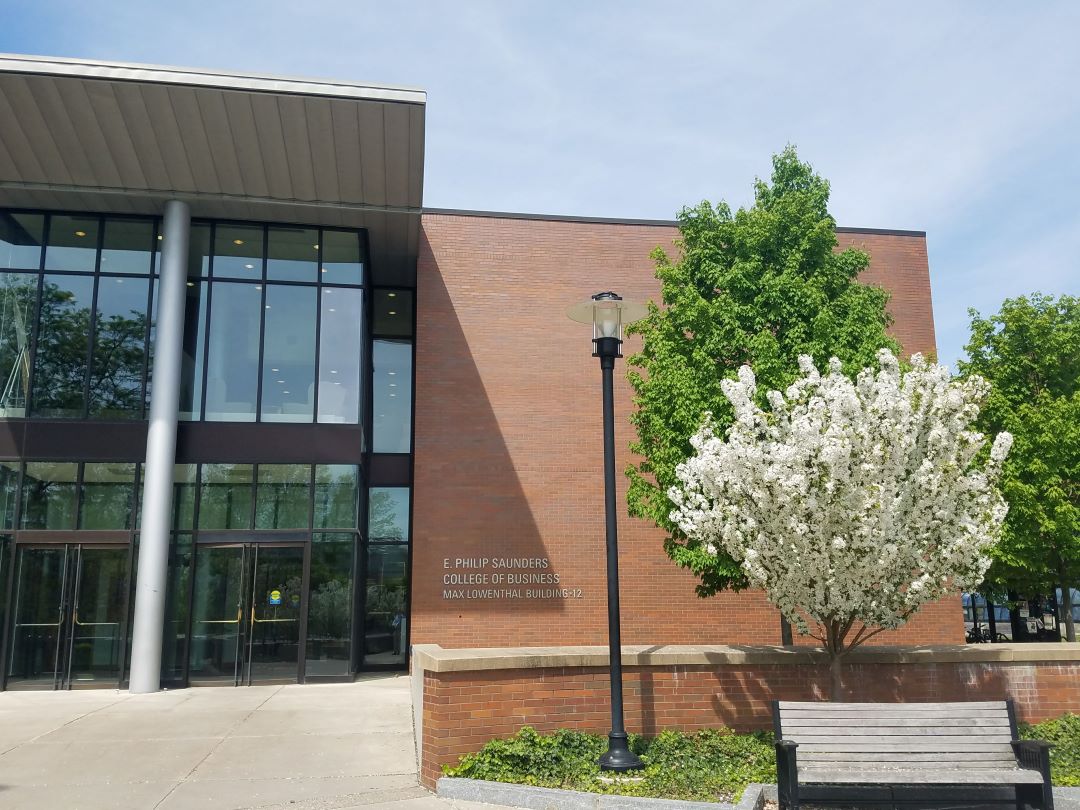 Below is the latest list of Saunders student's accomplishments! If you are a student at Saunders College and have exciting news to share, email communications@saunders.rit.edu.
September 2020 - Saunders Beta Gamma Sigma (BGS) has earned recognition as an Honors Chapter from Global Headquarters. The Saunders chapter received this acknowledgment for its chapter officers who work diligently to enhance the stature of BGS on campus.
September 2020 - Daniel Keirsbilck '21 (finance) received the highest honor Rochester Chapter of Financial Executives International (FEI) scholarship. 
September 2020 - Sam Oribamise '20 (finance), Namaqua Mills '20 (management information systems) and Adama Cisse '20 (management information systems) pitched their idea of Scentablez, an innovative air care product, to the RIT Student Accelerator in 2019. Shortly after, the three won the Concept award at the NY Statewide Business Model Competition and second place at RIT's Business Model Competition. The three launched a Kickstarter campaign to fund their first large production run, where customers can pre-order the product in desired quantities.
June 2020 - Delta Sigma Pi Professional Business Fraternity recently recognized Epsilon Lambda Chapter for two awards; RIT's Justin Allen as the 2020 Niagara Regional Collegian of the Year (COY) and RIT's Chapter for the Niagara Region R. Nelson Mitchell Outstanding Collegiate Chapter Award (Regional Recipient). The COY program is the highest Fraternity honor bestowed upon a collegiate member in Delta Sigma Pi that best exemplifies the values and ideals of the Fraternity. The R. Nelson Mitchell Outstanding Collegiate Chapter award is presented to a chapter that best promotes the aims and ideals stated in the Purpose of the Fraternity through its actions and activities.
June 2020 - RIT's Herbert W. Vanden Brul Student Entrepreneurial Award recognizes three outstanding undergraduate or graduate students across all RIT Colleges, who have demonstrated the potential to become successful entrepreneurs. The 2020 Herbert W. Vanden Brul Student Entrepreneurial Award first-place winner is Hansel Leal '22 (computing and information technologies). Congratulations to Elise King '20 (mechanical engineering) and Andrea Gonzalez-Esteche MFA '20 (industrial design), our second and third place award winners.
June 2020 - The American Hotel and Lodging Association Foundation (AHLAF) helps people build their careers in the lodging industry through multi-faceted programs. Three students in our International Hospitality and Service Innovation Department received a scholarship to help with the fall and spring semester of the 2020-2021 academic year. Congratulations to Ndidi Chimah '23 (hotel/motel administration/management), Joseph Caggiano and Amanda Sengdara '21 (hospitality and tourism management).
February 2020 - The below students are the 2020 Outstanding Undergraduate Scholars from Saunders College! Each student has a minimum GPA of 3.85 as well as other extracurricular activities that complement their academic achievements.
Rochester Campus:
BJTU Campus:
Baisong Li, management information systems
Fan Sun, management information systems
Yuncong Wang, management information systems
Zixiang Yin, management information systems
Dubai Campus:
Croatia Campus:
Pamina Bencic, hospitality and tourism management
Ivan Kolembus, international business
Nikola Saladic, international business
Topics