2023-24 Accomplishments from Saunders Students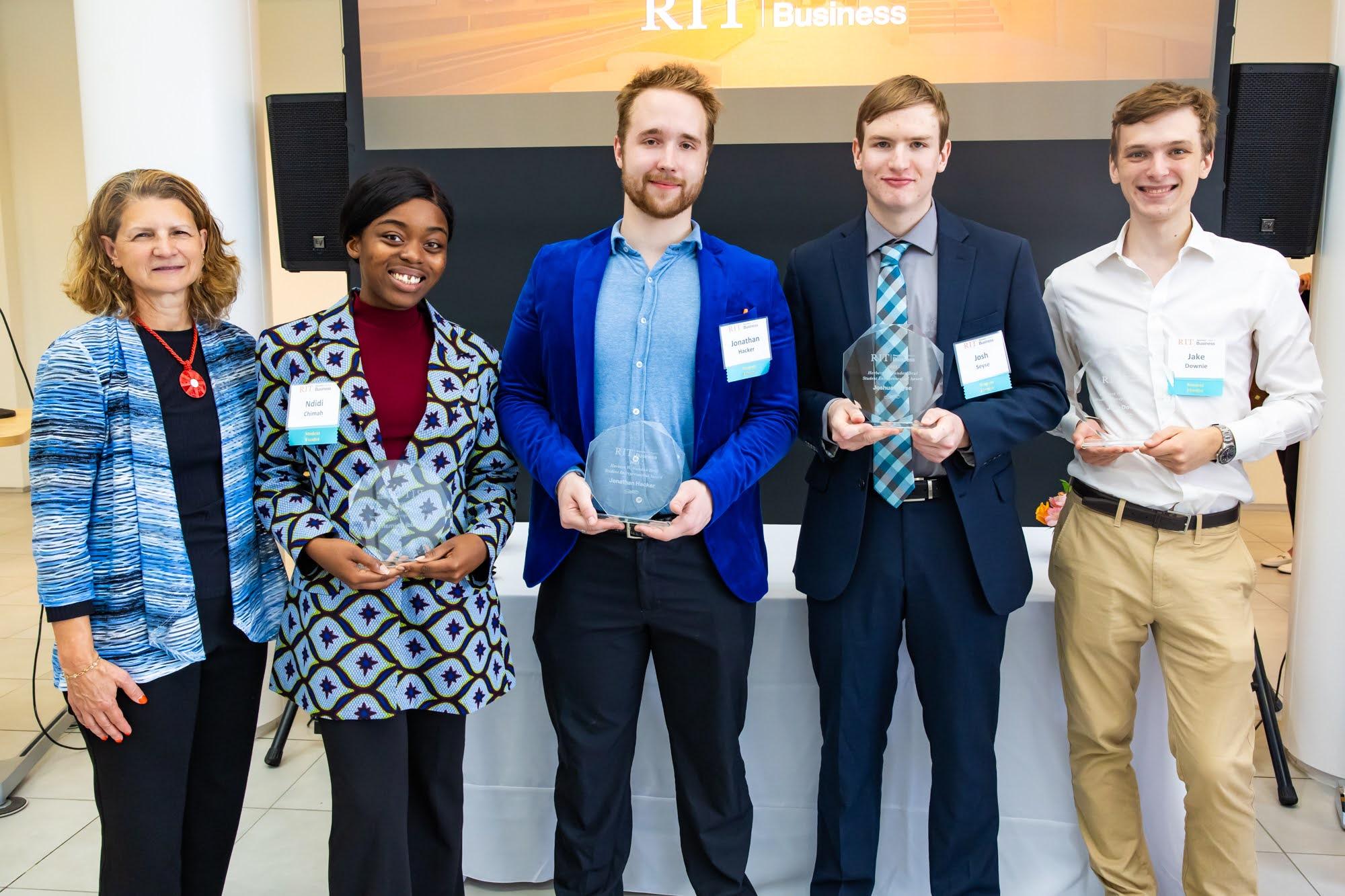 At Saunders College of Business, students are always on to something amazing, even before graduating! If you are a student at Saunders College and have exciting news to share, email communications@saunders.rit.edu.
December 2023
Ben Hart '25 (MBA) is working to start a new Saunders College student organization, the Real Estate Club. The club, should it receive official recognition, would be perfect for anyone interested in learning more about real estate—achieving home ownership, becoming a licensed agent, and more.
November 2023
Danny Le '23 (finance and management information systems), a management rotation program associate at Capital One, spoke to Saunders students about his post-RIT journey as well as Capital One's Management Internship Program (which he completed as a co-op) and their Management Rotation Program, on November 2, 2023. Learn more about his co-op experience.
October 2023
Christopher Ferrari '24 (political science and marketing) recently completed a co-op with the U.S. District Court for the Southern District of New York. Ferrari, from Spencerport, N.Y., was supported in his co-op by an award from the Kristine and John Simmons Public Policy Scholar Internship Fund.
September 2023
Student members of the student-run chapter of the Association of Supply Chain Management (ASCM) attended the membership meeting of Institute for Supply Management (ISM) on September 21 at Delmonico's Restaurant in Henrietta. The featured speaker was CaTyra Poland, CEO and founder of Love for Words, who spoke on "Code Switching." Learn more about their experience.
June 2023
Cassidy Wall '25 (accounting) has been announced as the Public Company Accounting Oversight Board (PCAOB) Scholar and will receive a scholarship for the 2023-2024 academic year.
Topics