An Inviting Community of Passionate Gamers
An Inviting Community of Passionate Gamers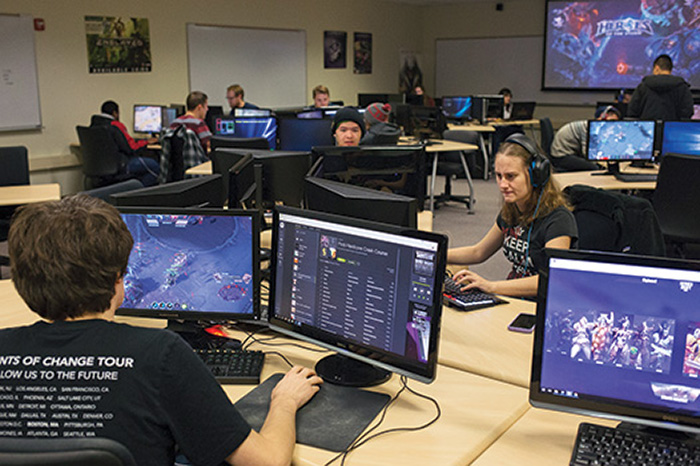 As one of the top colleges at the BS and MS levels in The Princeton Review's annual rankings of the best schools for game design and development, you might expect that our students are creating exciting new worlds. But what you might not expect is in how many facets of gaming our students are having an impact.
RIT's burgeoning Esports program, which includes nationally competitive teams in games like Heroes of the Storm and League of Legends, has exploded in recent years, and in 2018, a RIT Dota 2 team took home to the Collegiate Star League Grand Championship in California, winning $10,000 in the process.
Our inclusive gaming community welcomes students from all aspects of gaming: whether you're interested in casting Twitch streams, writing narratives, building worlds, or showcasing your own games at the annual Game Developers Conference (GDC), our students are doing it all. RIT grads are active at all major studios, have released their own Xbox and Playstation titles before they've even graduated, and compete on powerhouse professional Esports teams. One of our graduates, Alex Kipman '01, is even the principal inventor behind the Kinect for Xbox 360 and Microsoft HoloLens.
If gaming is your passion, you'll find one-of-a-kind opportunities at RIT.