Game design and development students win at RPI GameFest 2022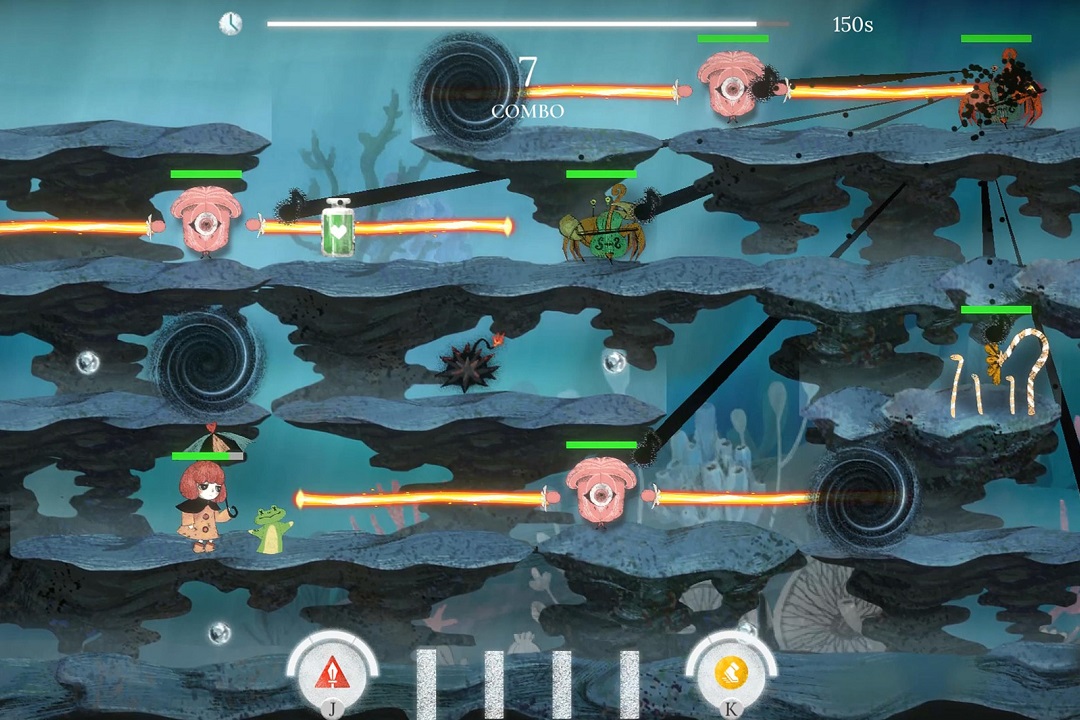 Three games created by RIT students were honored at the RPI GameFest 2022 April 30. The student game development showcase, symposium, and competition is held annually by Rensselaer Polytechnic Institute. More than 30 games created by college students from across the Northeast were submitted to this year's GameFest.
Following are the RIT winners.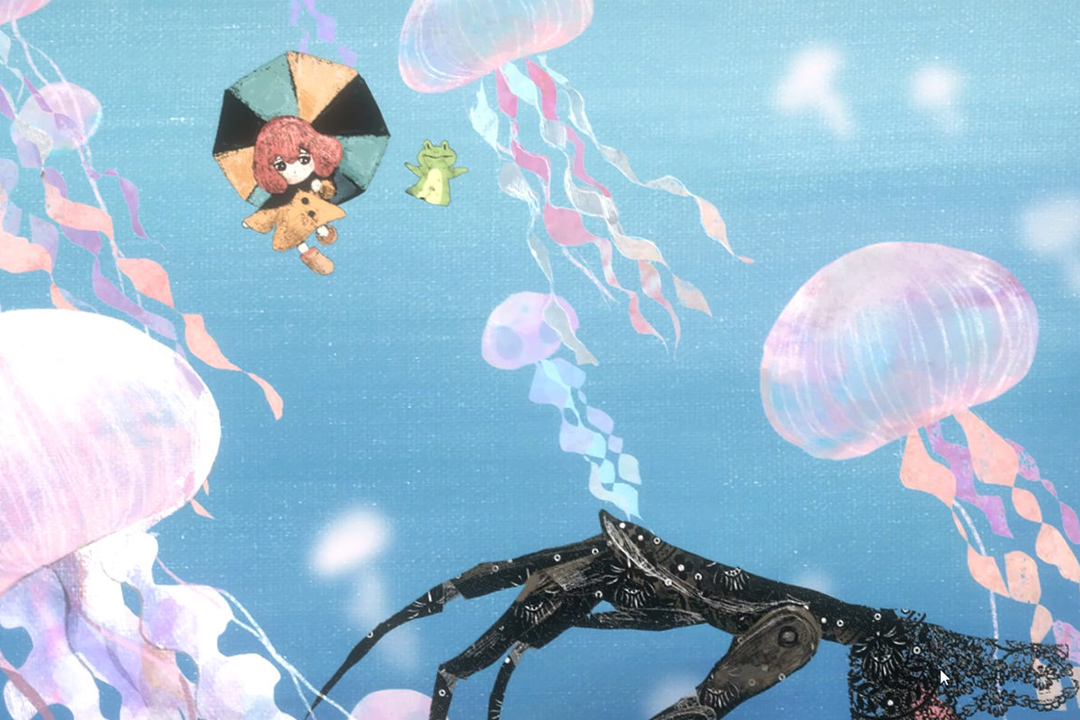 The game Vigorus won the Grand Prize. Vigorus is a rhythm platformer game that is a musical adventure into a bizarre world, with a talking frog puppet as the narrative guide. Vigorus is available to play through Steam.
The game was created by Huadong Zhang, a computing and information sciences Ph.D. student; Liz Fan '22 MFA (film and animation); Knife Cui; Lena Ge '21 MS (game design and development); Yunsheng Zhou '21 MFA (visual communication design); and Lejia Zhang.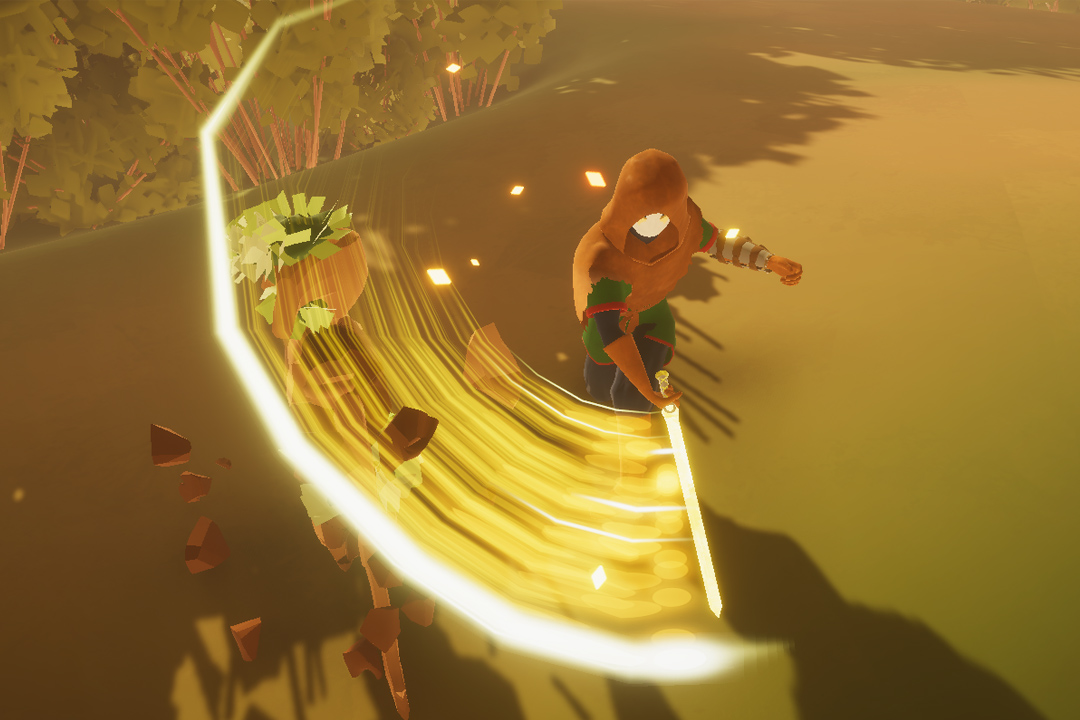 The game The Shattering Swords was a finalist for the Technical Excellence award. The Shattering Swords is a third-person action game centered on a real-time weapon-switching combat system. The game is currently in its second semester of development as a master's capstone project. To learn more and play, go to The Shattering Swords website.
The development team included game design and development majors Kyle Weekley '22 BS/MS, Trenton Plager '22 BS/MS, John Vance '21, Rudy Zhang '22, and Nick Engell '22. The art team included Sofia Brognara '22 (illustration), Xy Hilbrink '21 (film and animation), Effy Ma MFA '22 (film and animation), Michal Zadok '21 (film and animation), Effie Wang, and game design and development master's student Kesavan Shanmugasundaram.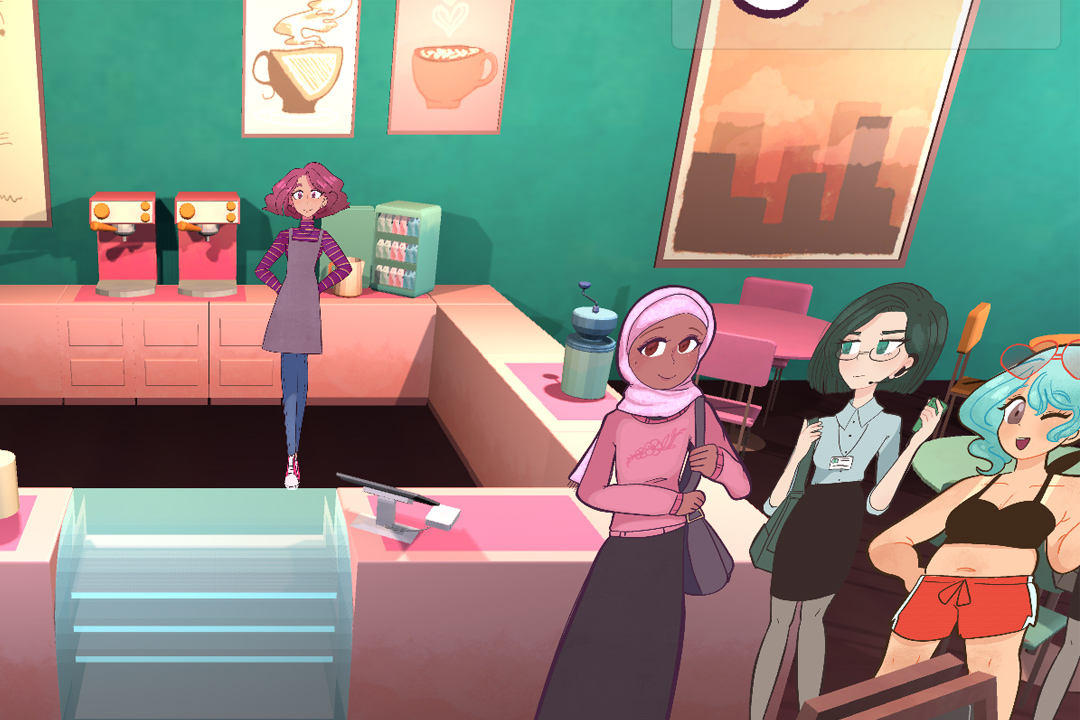 The game Boiling Over won the Impact award. The game depicts the real-world issues that transgender people face. Players play as Hazel, a part-time college student who is working as a barista to save up for a study abroad program. A demo of the game is available on the Boiling Over itch.io.
The game was created by game design and development majors Emily Horton '22 BS/MS, Veronica Vitale '22 MS, Gavriel Miles '22 BS/MS, Rye Ress '22 BS/MS, Savvy Blaum '22, fourth-year student Abby Cavalluzzi, and fourth-year student Connie McGinnis.
Video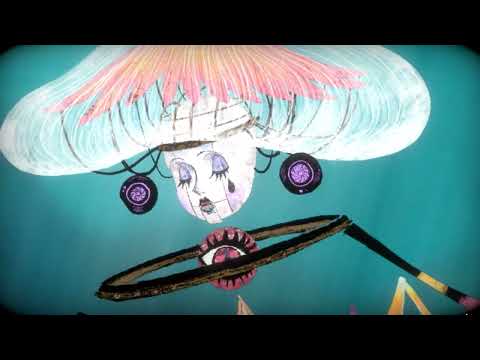 Topics