Nearly 30 years later, student earns degree through RIT's Completer Project
T.J. Griesenbrock now on the fast track to earning his master's degree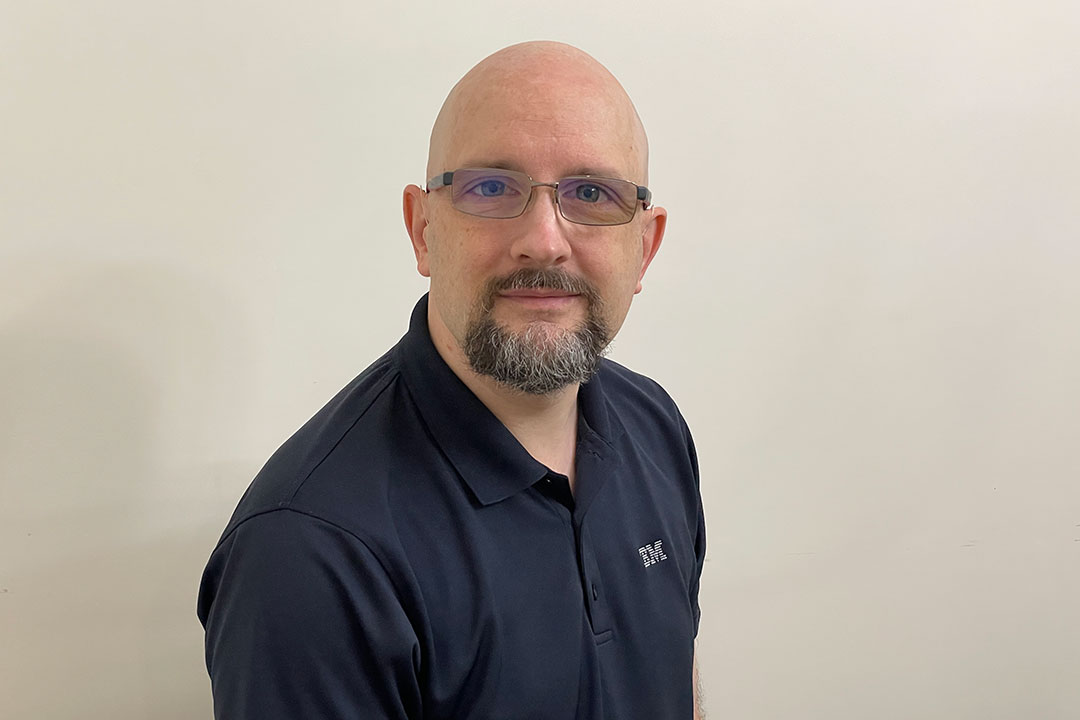 It's been nearly 30 years since T.J. Griesenbrock first attended Rochester Institute of Technology. But he never could call himself a graduate because he needed just two more courses to earn his degree.
"I fully intended to finish the last eight credits when I saved up enough money, as my scholarship ran out," he said. Once he left college, he immediately began working. A series of layoffs and transfers kept his goal of earning his degree a bit harder to achieve.
And he discovered some jobs and promotions he sought were out of reach because he didn't have a bachelor's degree.
But Griesenbrock, 46, of Apex, N.C., can finally call himself a graduate. He's one of a record 27 RIT students this year who have successfully finished the Completer Project. He took the last two courses he needed online.
"I am very happy to be able to complete it," he said. "For so long, I sat on the finish line and finishing has always been in the back of my mind. The skills I learned for this new degree will keep me relevant in the coming decades."
In 2016, RIT's School of Individualized Study began reaching out to non-completers from the last 10 years who left RIT with more than 60 percent of credit hours needed for graduation. While some students do come back to finish a degree in their original college, the Completer Project gives students the option to earn a customized bachelor's degree that may be more affordable and time efficient to complete.
James Hall, dean of University Studies and executive director of SOIS, was inspired to create the program as another way to offer an affordable and flexible education.
"We're honoring our commitment to students," Hall said. "RIT brought these students in and we have a moral obligation to do everything we can to help them cross that finish line."
About 75 students, including this year's graduates, have finished the Completer Project.
In Griesenbrock's case, changes in technology and accreditation in his field and changes in curricula meant his new bachelor's degree in applied arts and sciences with a focus on information technology and computer science is a much different—and more valuable—degree than it was in the 1990s.
And he's started taking courses to get a master's degree in data science through RIT's Master Plan, which currently offers scholarships for 55 percent off of tuition for graduate study. He expects that process to be completed in 2022. 
"I felt it was the perfect opportunity and definitely the best deal," he said. "I have been quite aggressive in my learning in the past few years, earning a few dozen certificates and recognitions. Learning is something I take to heart."
Born Deaf, Griesenbrock also credits the support services such as interpreting provided through RIT's National Technical Institute for the Deaf to enable him to pursue his degrees.
He's worked in Pittsburgh; Phoenix; and Ann Arbor, Mich., prior to moving to North Carolina, where he's a technical release manager for Watson Health, a division of IBM.
"My skills needed to be updated," he said. "Having that degree under my belt is not just a badge of honor, it shows others that along with your work experience, it makes you the smartest person in the room."
He said his wife, Heather, and their two children encouraged him to finish his bachelor's degree and to pursue his master's degree. His father, who passed away at the start of the pandemic lockdown, inspired him to complete his degree from RIT.  
"He graduated in 1960. So I wanted to make 2020 a bit more positive," he said. "I still have his class ring, and now I can add my own next to it. And I definitely want to be a role model for my kids to show them how important it is to have that degree."
Topics