RIT leadership to hold virtual town hall on Thursday
Students, faculty, staff to hear university vision going forward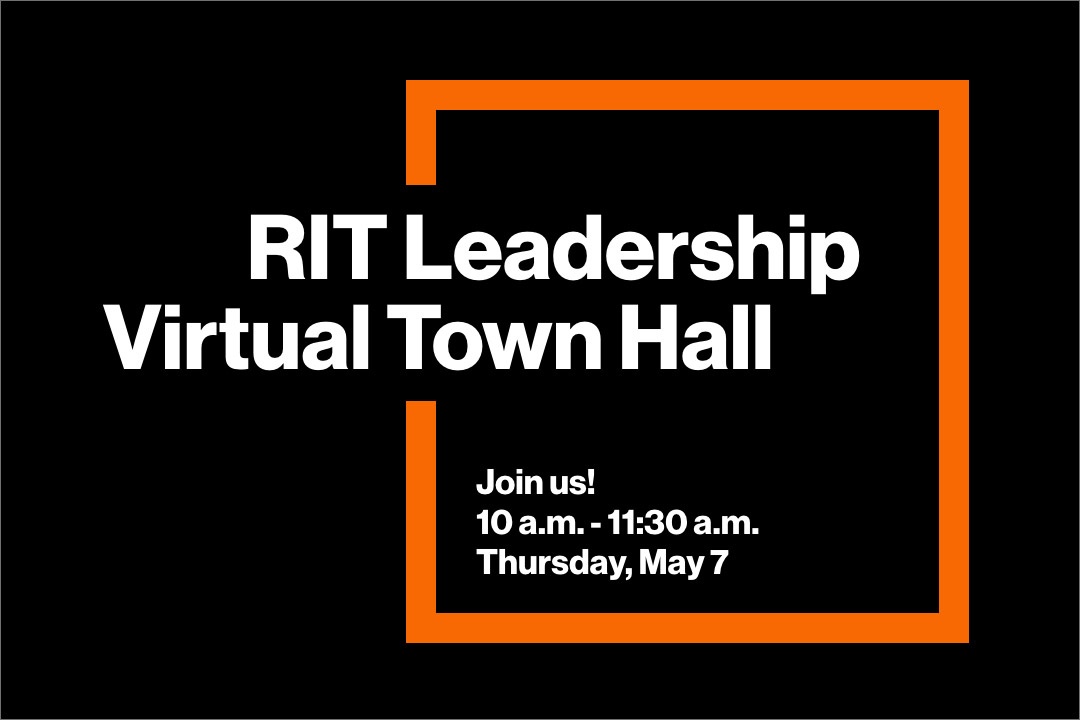 RIT President David Munson will host a virtual town hall Thursday, May 7, to discuss the current and future state of the university in response to the coronavirus pandemic.
All members of the RIT community — students, faculty, and staff — are invited to attend the Zoom event, which will be held from 10 to 11:30 a.m. Thursday. Registration is required.
President Munson will lead a panel that also includes Ellen Granberg, provost and senior vice president for Academic Affairs; Sandra Johnson, senior vice president for Student Affairs; Ian Mortimer, vice president for Enrollment Management; and Jim Watters, senior vice president for Finance and Administration.
President Munson will discuss the creation of a new Fall Planning Task Force and share his vision and optimism for the future. A question-and-answer session will follow the panelist presentations.
RIT interpreters will provide ASL throughout the town hall. The town hall will also be recorded and distributed after the event.