RIT research helps artificial intelligence be more accurate, fair and inclusive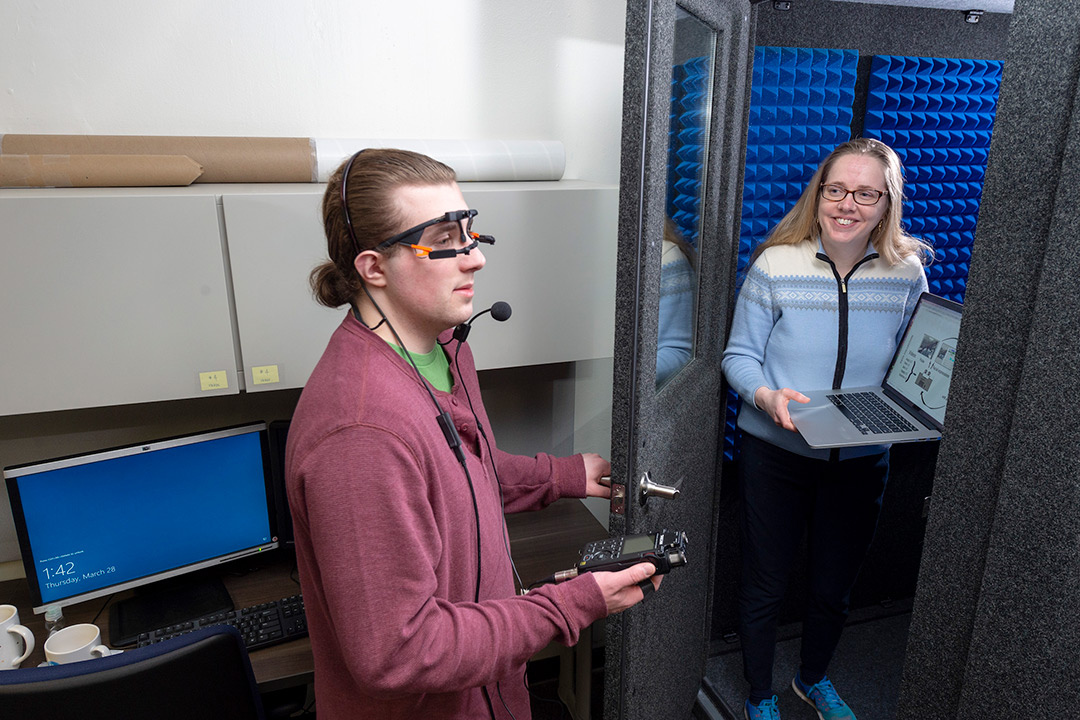 Rochester Institute of Technology has received a grant from the National Science Foundation to help make artificial intelligence smarter and more inclusive.
The three-year, $359,927 grant creates the Research Experiences for Undergraduates (REU) Site in Computational Sensing for Human-centered AI. It will allow a total of 30 undergraduate students from across the country – mostly from computing disciplines – to spend 10 weeks at RIT. The first cohort of 10 students will arrive later this month and will stay on campus through the beginning of August, when they will present at the RIT Undergraduate Research Symposium.
Cecilia Ovesdotter Alm, principal investigator and an associate professor in the College of Liberal Arts, said it is important to broaden participation of underrepresented groups in scientific research. At least half of the students in the program will be women and recruiting efforts will also focus on underrepresented minorities, including Native American and Latino/a American students.
The research will attend to fairness and critical thinking in data collection and development of AI so that systems are more accurate.
"The program aims to ensure that the next generation of researchers are mindful of the importance of inclusion and that all voices are represented in computational artificial intelligence research," Alm said.
Research projects this summer will include measuring engagement with eye tracking in mixed reality applications, developing accessible captioning techniques for deaf and hard-of-hearing individuals, and improving automatic screen magnification for individuals with low vision.
"We consider human sensing in a variety of contexts," said Reynold Bailey, co-principal investigator and professor in the Department of Computer Science.
"Human activity generates data – your speech, facial expressions, eye movements, pulse, skin conductance, emotional reactions – it's all data," Alm said. "The projects will advance computational approaches to sense and model this data."
Two additional students from Malmö University in Sweden will join the research on campus. Their visit is sponsored by Malmö University and RIT Global.
"We're thankful for how this partnership exposes all students to global issues and provides mutual intercultural exchange," Bailey said.
Five additional faculty members – Ammina Kothari from RIT's College of Liberal Arts; Ray Ptucha from Kate Gleason College of Engineering; and Joe Geigel, Kristin Shinohara and Matt Huenerfauth from B. Thomas Golisano College of Computing and Information Sciences – will also mentor the students during their stay in Rochester.
"It's really important to make it a team experience," Bailey said. "The mentors will continue to support the students and guide them as they disseminate their team's work in research publications or apply to graduate school."
Topics