#RITBound: Students welcomed back this week
Quarantine processes allow for safe return and transition into RIT housing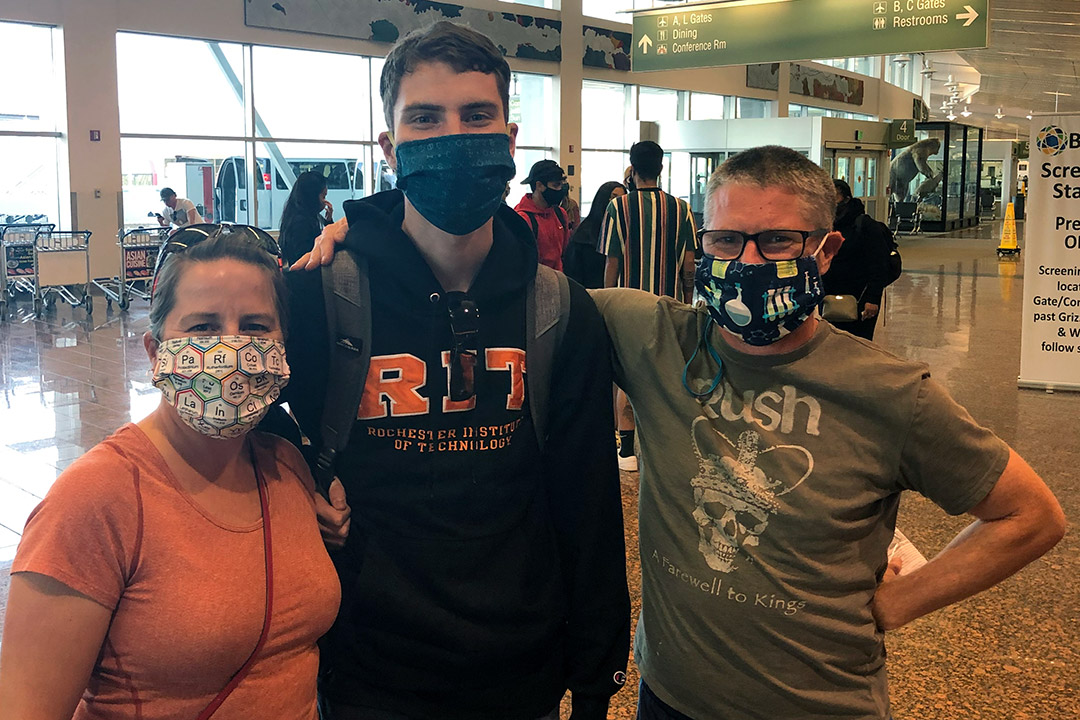 Once Iain Roach passed through security at the Anchorage airport for his flight to Rochester, his mother, Heather, breathed a little easier because she knew he was truly on his way.
With COVID-19 cases in Alaska on the rise, and Iain required to quarantine for 14 days, the family worked over the past few weeks on several plans for temporary living arrangements. Airline tickets were purchased, then canceled, then purchased again.
After a short stay in Queens, N.Y., was derailed as Tropical Storm Isaias made landfall along the East Coast, family friends in Canandaigua, N.Y., offered a Plan C. Iain, a first-year game design and development student, is now there in quarantine. He will move onto campus Aug. 15.
"While Iain's freshman college experience may not look like what we envisioned or had experienced with our other child, it will be a journey on which he can leave his own unique mark," Heather Roach said. "I think it is going to allow our students to build essential character traits such as independence, problem solving, and resilience. And what a story to tell in the future."
Alaska is one of 36 states on New York's travel advisory list requiring people from states with high community transmission of COVID-19 to quarantine for 14 days upon arrival to New York.
Students can self-quarantine through independent housing, hotel arrangements, or through a friend or relative. Another option is participating in RIT's university-sponsored quarantine at area hotels, which begins Aug. 12.
"Families had concerns about their state being on the New York travel advisory list, and how they were actually going to quarantine in one of the approved tri-state areas," said Carla DiLella, executive director of RIT Housing. "That's what prompted us as a university to create this quarantine-housing for them. We've picked really high-quality hotels for our students for quarantine-housing."
The university has arranged for a moderately priced package that includes food. More than 400 students are taking advantage of this option.
Residence Life staff are assigned to keep in regular contact with the students in this quarantine option. Orientation leaders, who are current students, will be their link to campus activities prior to the formal start to the semester on Aug. 19. 
The students, who are required to show evidence of a negative COVID-19 test before entering the university-sponsored quarantine, will be provided with transportation to RIT once their quarantine has ended. Then they will be re-tested for COVID-19 by RIT about two weeks after leaving quarantine. They will be allowed to circulate on campus immediately.
"It makes me feel comfortable that what we are offering is going to be something that is satisfying to them," said DiLella.
Students from travel advisory states quarantining on their own also will be retested by RIT about two weeks after they move into on-campus housing. Iain Roach took his first COVID-19 test before leaving Alaska and will enter it on RIT's Student Health Center Wellness Portal. He, like all students, must provide evidence of a negative COVID-19 test before circulating on campus.
Even though there were short-term barriers to getting onto campus, Iain Roach said it is worth the effort to start his new college career safely.
"My main questions came from how quarantining would work, and with the COVID-19 situation, how my experience would change," he said. "Luckily RIT provided many emails regarding changes to schedules and housing as well as the rules for quarantining. Another thing that worried me was traveling the great distance from Alaska down to Chicago, then finally back up to Rochester. The COVID-19 situation forced me to be vigilant to prevent myself from catching the coronavirus in a high-risk area."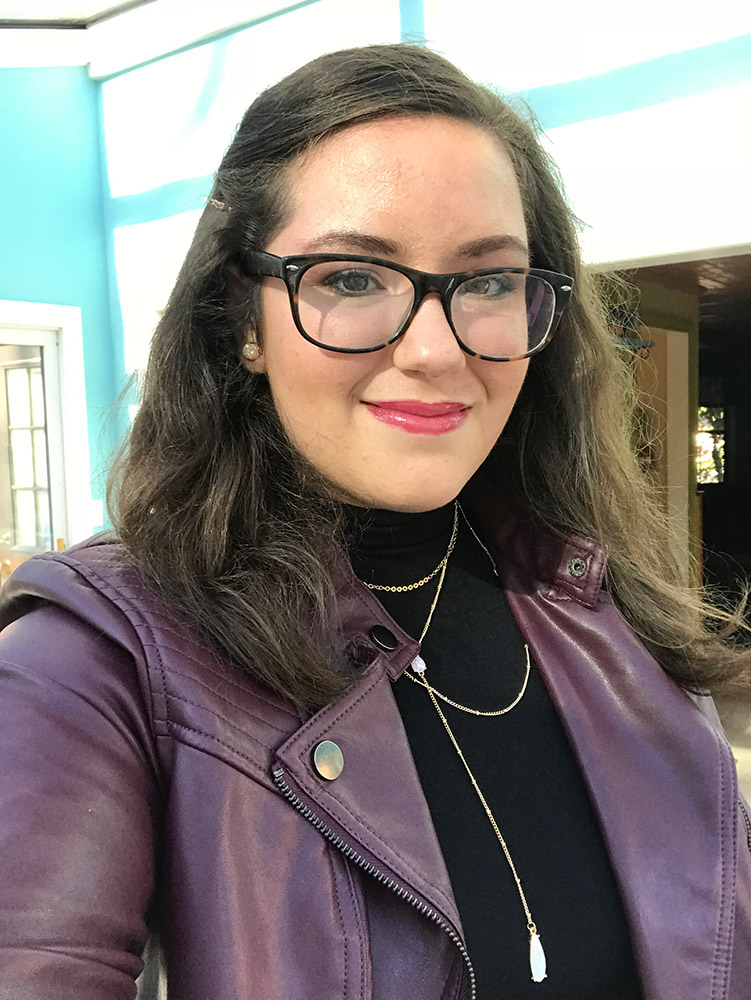 Olivia Dennehy, a first-year computer science major, agrees. Although she isn't from a state that requires a mandatory 14-day quarantine, she still went through multiple options before figuring out a move-in plan.
She will arrive from Boston with her mom, Julie, by mid-week for a short hotel stay before her move into an RIT residence hall on Aug. 15. That will be the first time Dennehy steps foot on the RIT campus. She had planned to tour RIT last spring but COVID-19 closed campus.
"I have enjoyed playing video games and making connections with students early, and they have been really helpful in answering my questions," she said.
Her mother added that her daughter's decision to attend RIT was an easy one because of the online friendships she has already made.
Heather Roach said they were fortunate to visit RIT last summer and her son knew this was his university before they even left campus. She feels comfortable sending her son so far away, she said, because the university is doing everything in its power to create a safe environment.
"Limiting the number of roommates, providing a hybrid learning environment, and thinking through how students will interact once they are on campus helped provide peace of mind that Iain was going to enter an environment that prioritizes safety," she said. "I miss him dearly, but know he will thrive at RIT."
Quarantine Self-Care Tips
Build a regular routine.
When confined to one location, it may be hard to stick to a regular schedule. It is ideal to create a routine similar to your class schedule—this helps to develop or maintain healthy habits that are good for your mental health.
Eat balanced meals.
Choices for meals may be limited during quarantine, but pick meals that have colorful fruits and vegetables. Eat as many colors as you can; this means more vitamins and minerals to support a healthy immune system.
Stay moving.
Movement and exercise are key for overall health and mental health. There are several ways to move even if you are following quarantine guidelines. Try yoga, Pilates or check out a YouTube guided workout.
Connect with friends and family.
Despite being physically distant from your loved ones, technology makes it easy to stay connected. Set up FaceTime dinners with family or Duo a friend to watch a new movie together.
Take a break from social media.
Too much time on social media can be mentally draining. Instead, try to change up activities and/or learn a new hobby. Read a book, color and draw, learn a new language (if you are new to RIT, this is a great time to learn American Sign Language), start a journal or try meditation.
Topics