Students help boomers find Web niche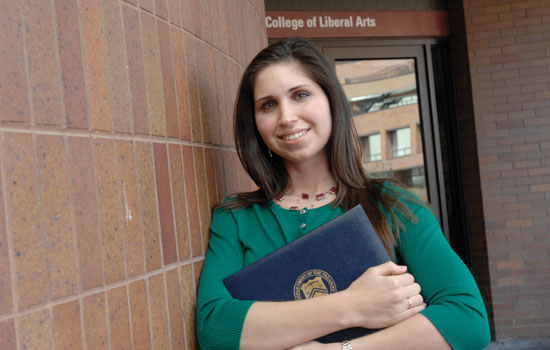 A. Sue Weisler
Move over MySpace and Facebook—there is a new player in the social-networking game. This one, however, isn't designed for teens and college students—but for their parents, grandparents, older siblings and anyone else who might be interested. Second-year students Josh Olin and Ian Paterson launched myTimeHero.com, a social networking Web site designed for people over the age of 30, March 29. And so far, its popularity has exceeded the expectations of both students. "We have surpassed all of our benchmarks," says Olin, a software engineering major. "We're really excited to see where this can go."
The concept emerged over a lunch Olin shared with his father, Greg, last summer. They were discussing a Wall Street Journal article in which someone was quoted saying he felt uncomfortable, at his age, creating a MySpace account. Greg Olin asked his son if any such sites existed for people over the age of 30. Olin didn't know of any and decided to do some research. While he did find a couple small sites, Olin felt they were underdeveloped. At his father's urging, he began to pursue the concept. By the end of the summer, he pitched the concept to Paterson, his roommate. "I was excited," says Paterson, a computer science major who owns his own Web design company. "I had been waiting for a project that could really get my career going." Both felt it was important that the site is not only for those over 30.
They wanted to break down barriers between the generations. They decided to encourage young people to nominate people in their lives who serve as "time heroes," people who have traveled through time, gained a lot of experience and shared those lessons with others. "A lot of people want to be seen as heroic figures to someone in their lives," Olin says. "We wanted to offer the ability for young people to make a simple gesture that recognizes the heroes in their lives. We wanted to pull on the emotional heartstrings.\" "I compare it to, when you're a kid, how your parents want you to draw them a birthday card instead of buying one. That gesture just means more." Nominations can be sent via e-mail or in person. Each nomination comes with a certificate and a referral to the Web site, where they can create their own profile, post photos, share their interests, blog about their experiences and search the profiles of others.
The site keeps its target audience in mind. It makes sure to define terms, like blogging, that its audience may not be familiar with. Plus, there is a clickable way to increase or decrease the site's font size. The site was launched, literally, out of their dorm room. They live in Computer Science House, which is one of eight special-interest houses RIT offers to students who wish to live in an environment in which they can share their academic interests. "Living in Computer Science House has been great," Olin says. "We can be working on things late at night and if a problem arises, we can talk about it and draw on the white board. Plus, there are a lot of smart people around. If we're not sure how to do something, we can always go and ask one of the other members." After a year, the two hope to have more than one million users registered. "I wanted to learn entrepreneurship, and I think we're off to a real good start," Olin says.