Welcome to Minecraft Campus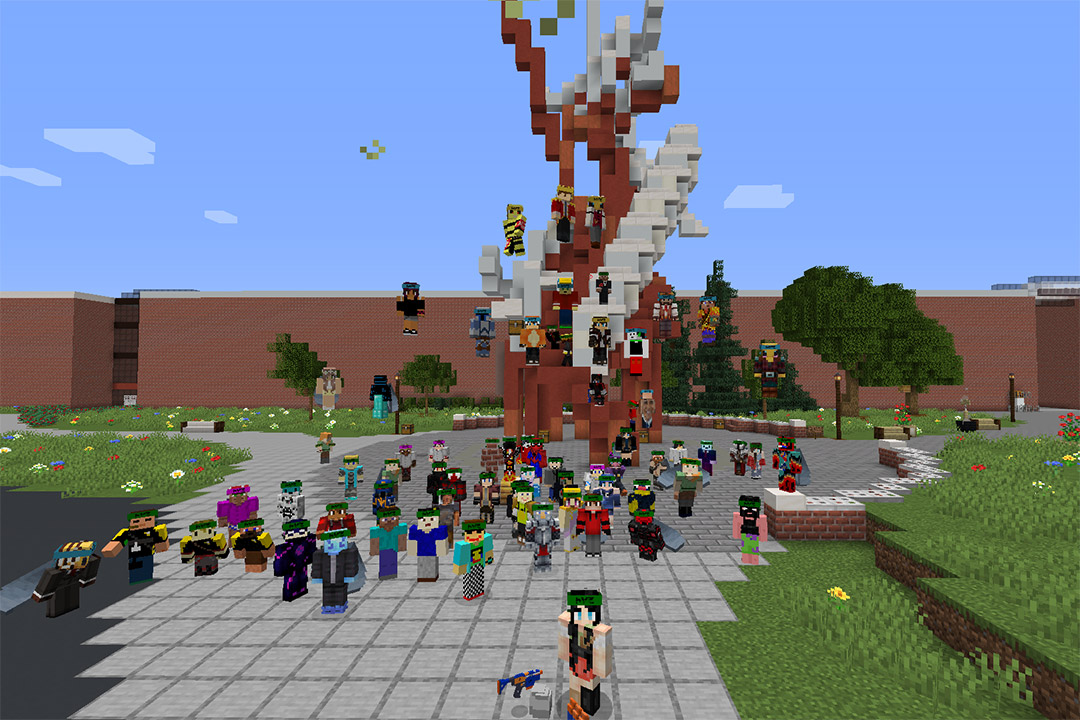 Brick by brick—that's how members of RIT's Electronic Gaming Society have built a digital version of the RIT campus in the video game Minecraft.
When the coronavirus pandemic moved things online, students turned to Minecraft as a way to stay connected with their universities. At RIT, the student-run casual game club has brought together more than 700 people to digitally rebuild The Sentinel sculpture, tunnels, and the rest of RIT at an exact 2:1 scale—both inside and out.
As the real-life university continues to grow each semester, Minecraft builders assemble every week to make digital updates and add new buildings.
The Minecraft campus has even hosted an RIT commencement and a Humans vs. Zombies event.
Right now, anyone can explore the digital campus on their own by joining the Minecraft server using the IP mc.server-egsrit.com. In the future, they hope to have tour guides who can guide people through the digital campus.