IGM Industrial Advisory Board
Our Industrial Advisory Board (IAB) consists of representatives from a variety of industry and government agencies while advising IGM administration, faculty and staff on issues and opportunities that impact IGM's mission and vision. The IAB advises IGM leadership and faculty on industry needs, curriculum changes in both the BS and MS Programs, recruitment, and placement of graduates.
Game Design and Development Members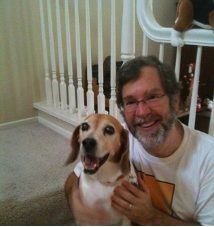 Mark Buchignani
Senior Engineering Manager
SONY Santa Monica
Mark Buchignani is a Senior Engineering Manager at Sony's Santa Monica Studio. He got his start in the video game industry a million years ago, working for Mattel Electronics, coding in CP-1610 for the Intellivision – which demoralizingly few people remember any more. From there he moved to Beyond Software (later Stormfront Studios) and Commodore-64 (6502), Genesis (68000), and PC (x86) development – all in assembly language, until C became the idiom of choice. He remained at Stormfront for thirteen years, until they massively downsized, after which he did a bit of teaching, and moved to Rainbow Studios (THQ) in Phoenix as a Producer and Development Manager. Six years later, when they shut the doors there, he transferred to the San Diego office as a Development Director (for six months, until they closed that place as well), and then on to Trion San Diego. After Defiance shipped, they laid off everyone. Prior to joining Santa Monica Studio in 2014, he got back to his coding roots, albeit in C# under XNA and Unity, helping a friend get a startup off the ground. Certainly a long and winding road to Sony and God of War.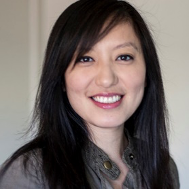 Sally Huang
Director of Visual Technologies
Houzz
Sally Huang is the Director of Visual Technologies at the online home remodeling platform Houzz, where her team is responsible for its acclaimed View in my Room AR shopping feature. Prior to Houzz, Sally spent nearly a decade working in video games in a variety of disciplines including production, art, and engineering. Her credits include Campaign Producer on Halo 4, Technical Artist on MySims, World Artist on Elder Scrolls IV: Oblivion, and more.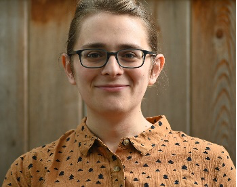 Samantha Critelli '13
Senior Software Engineer
Sonos
Samantha Critelli is a software engineer based out of Portland, OR with experience in games and a range of hardware applications. She has held lead or senior positions at Roblox, Razer, and Anki, helping to bring Razer's first Android phone to market and Anki's Cozmo robot to life. Currently a Senior Software Engineer at Sonos, she is doing R&D on the next generation of wireless speakers. Samantha graduated from RIT's Game Design and Development program with honors in 2013.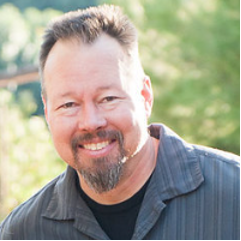 Rex Hansen
Product Manager, ArcGIS Runtime and Maps SDKs
Esri
Rex Hansen has over 25 years of experience in GIS, spatial analytics, and computer mapping. Currently, he guides the development of native technologies in the GIS industry to use authoritative geospatial content and analysis in offline workflows, photorealistic experiences, and immersive, extended reality solutions.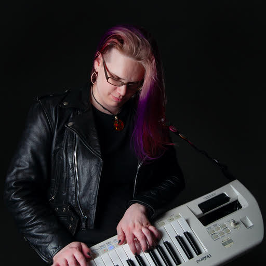 Sela Davis '08, '11
Lead Engineer, Digital Publishing
Wizards of the Coast
Sela Davis is a lead engineer in the Digital Publishing organization of Wizards of the Coast. Before joining a publishing organization, she worked on the development side of game development on platforms and mobile titles at Xbox, WG Cells (Wargaming), Vreal, and Glow Up Games. She is best known for her work on achievements for the Xbox 360 and the Xbox One. While she specializes in building, deploying, and debugging game technologies, she is also deeply passionate about helping people of underrepresented genders enter the game industry, and acts as Program Co-Director for the IGDA Foundation Velocity scholarship. When she isn't working with games, she is a shown metal artist, keytarist for The Last Book Club, solo percussive acoustic guitarist, and makes shiny things.
Selected Speaking Engagements:
GDC 2018: "Start Scaling Your Servers!" presentation (2018)
Grace Hopper Celebration 2017: "Improving the Entertainment Industry through ERGs and SIGs" panel moderator (2017)
GDC 2017: "Stop Killing Our Servers!" presentation (2017)
GDC 2017: "Been There, Done That" panel (2017)
GDC 2015: "#1ReasonToBe" panel (2015)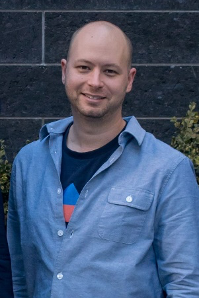 Idan Beck
Idan Beck is passionate about the application of technology and computation to solving problems related to real time systems and simulation. Idan is currently exploring new directions in Artificial Intelligence and Machine Learning after having led and built companies in a variety of spaces such as real time graphics, hardware and signal processing.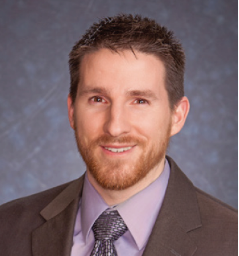 David Cox '05
Associate & Department Manager
Passero
David Cox PE, MBA is a licensed professional engineer with 19 years of experience. He leads the civil engineering department at Passero Associates and is a part owner of Passero Associates. He has worked on the design of hundreds of projects in Rochester including Park Point at RIT, Eastview Mall, Whole Foods, Rochester International Airport, car dealerships, car washes, solar farms, golf courses, restaurants, multifamily housing and many others. David is a graduate of RIT and St. John Fisher and serves on the IGM advisory board. David is married with 4 children and loves everything outdoors.
New Media Members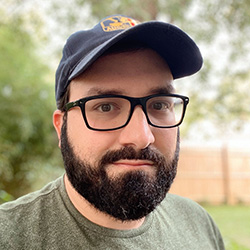 Eric Decker '08
Engineering Manager
Squarespace
Decker is an Engineering Manager at Squarespace and previously the VP of Technology at Firstborn, a digital agency located in NYC. A graduate of the RIT New Media Design program, his multidisciplinary background in design, programming, and 3D has allowed him to effectively lead cross-disciplinary teams through web, mobile, and game development initiatives. This has resulted in award-winning projects for clients like Beats by Dre, HBO, Supercell, and Pepsi. He believes in taking an empathetic, human-first approach to leading teams, empowering them to make decisions and take ownership of their work.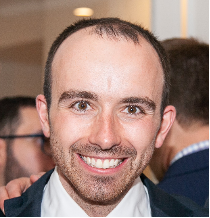 Kyle Beikirch '10
Principal Software Engineer ringDNA
Kyle Beikirch graduated from RIT's New Media Program in 2010. He started his professional career as a Flash developer for ad agency, AKQA. There he worked on projects for VISA, Youtube, GAP, & Xbox. Over the years, he transitioned over to developing javascript applications for clients such as Nike, Target, Audi & IBM. In 2019, Kyle began working at ringDNA, an AI-powered sales enablement platform. There he has spearheaded developing a design system & component library for all of ringDNA's products. Enabling a consistent UI and streamlined development process.