RIT names new members to its board of trustees
Kathy Yu and Nick Schneider — both alumni — join RIT leadership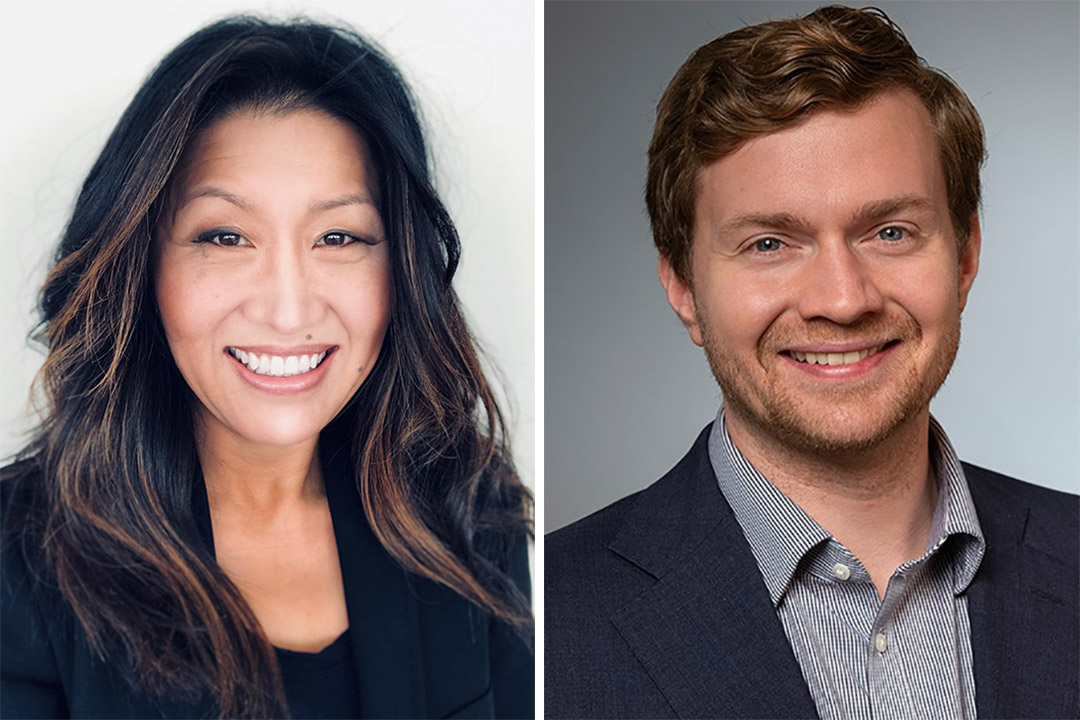 RIT appointed two new members — who are also alumni — to its board of trustees.
Kathy Yu '91 (professional and technical communications) has more than 20 years of experience in the technology and semiconductor manufacturing sectors.
Yu began her career at Intel, where she was involved in optimizing processes and improving partnerships within the company's manufacturing division. During her time at Intel, Yu received the company's Divisional Award for Excellence. After Intel, she joined Samsung to manage its North American memory chip production. Her career has also included leadership positions at Applied Materials, Transmeta, and Microsoft.
Yu is the founder of MogulWe and SideWalkGroup, two nonprofit organizations aimed at assisting women entrepreneurs with professional networking and funding opportunities. She has also served as an advisor to several startups in the San Francisco Bay Area, including A Little Culture, which developed curated education products and experiences for families, and Finciples, a financial platform connecting users to financial services and education sources based on their needs and stages of life.
Yu was named one of San Francisco's "Coolest Power Moms" in 2012. She has served on the boards of the Golden Gate Mothers Group, the Exploratorium, and the Cow Hollow School. She is also an active contributor to the Boys and Girls Clubs of San Francisco, Homeless Prenatal Program, the Hamlin School, the Wender Weiss Foundation for Children, the Women's Foundation of California, and the Conquer Cancer Foundation.
In recognition of her accomplishments, Yu received the 2019 Distinguished Alumna Award from RIT's College of Liberal Arts.
Nick Schneider '10 (mechanical engineering), '10 MS (mechanical engineering) is a principal at Boston Consulting Group, where he is a lead in the company's technology, media, and telco sector. In this role, he focuses on large-scale change, growth technology, customer success, and sales/post-sale go-to-market effectiveness. He also partners with senior executives to lead programs for both Fortune 100 clients and early-stage growth tech companies to drive strategic growth outcomes and manage large-change programs. Prior to this, he worked at an artificial intelligence legal tech startup company.
Schneider also earned a Ph.D. in nanotechnology from the University of Pennsylvania, where he focused on applications in energy storage; metallurgical process efficiency; low-cost, long-cycle life batteries; in situ electrochemistry; and radiation- induced phenomena in liquids.
He has written several peer-reviewed scientific publications and is actively co-authoring papers with collaborators and mentees.
Schneider, a Buffalo, N.Y., native who resides in Cambridge, Mass., has been a member of RIT's Alumni Association Board of Directors since 2008 when he was a student representative, and he joined the board full time as an alumnus in 2010. During this time, he has taken on leadership roles and has participated in many university committees, including the RIT Presidential Search committee and the Strategic Planning committee.
Schneider officially joins the board of trustees on Jan. 1 when he assumes the role as RIT Alumni Association president.
The RIT board has 42 active trustees and 32 trustees of emeritus status.
Topics