2019 Distinguished Alumni Awards: Kathy Yu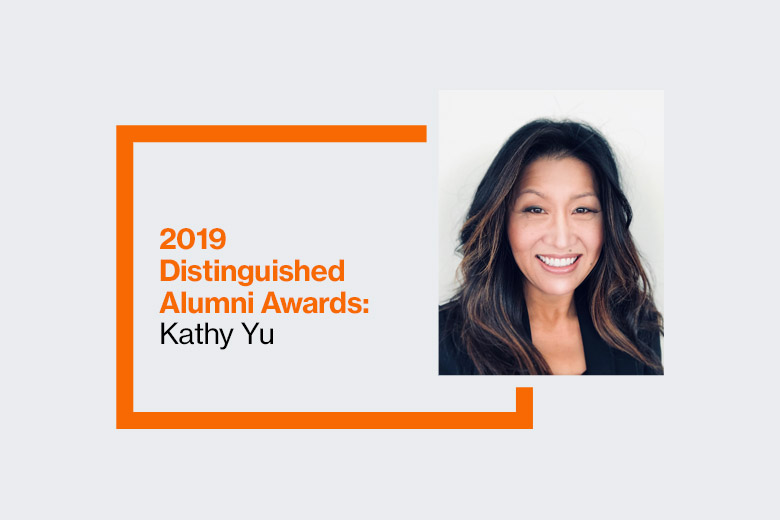 The Distinguished Alumni Awards are presented annually by each of RIT's nine colleges and the School of Individualized Study to an alumnus/a who has performed at the highest levels of his or her profession or who has contributed to the advancement and leadership of civic, philanthropic or service organizations. It is the highest award an RIT college can bestow upon its alumni. The 2019 recipients will be honored on Oct. 18.
College of Liberal Arts 2019 Distinguished Alumna
Kathy Yu '91 (professional and technical communications)
Board advisor and former technology executive
What is your career highlight? 
"Competing against Intel in the CPU space when mobile computing did not exist in the light, small notebook category that had yet to be created—Transmeta Corp. created that space. And leading Microsoft's mobile division in a significant equity deal with Facebook during the nascent days of social media."
What is your favorite RIT memory?
"The freezing exposed Quarter Mile is forever embedded into my memory. As a Hawaiian girl, that's how I knew I could endure anything."
What does being an RIT alumna mean to you?
"RIT alumni are famous for their work ethic. Some of that came from the harsh RIT winters, and some came from the 'rapid fire' 10-week quarter system."