Wagners honored as Volunteers of the Year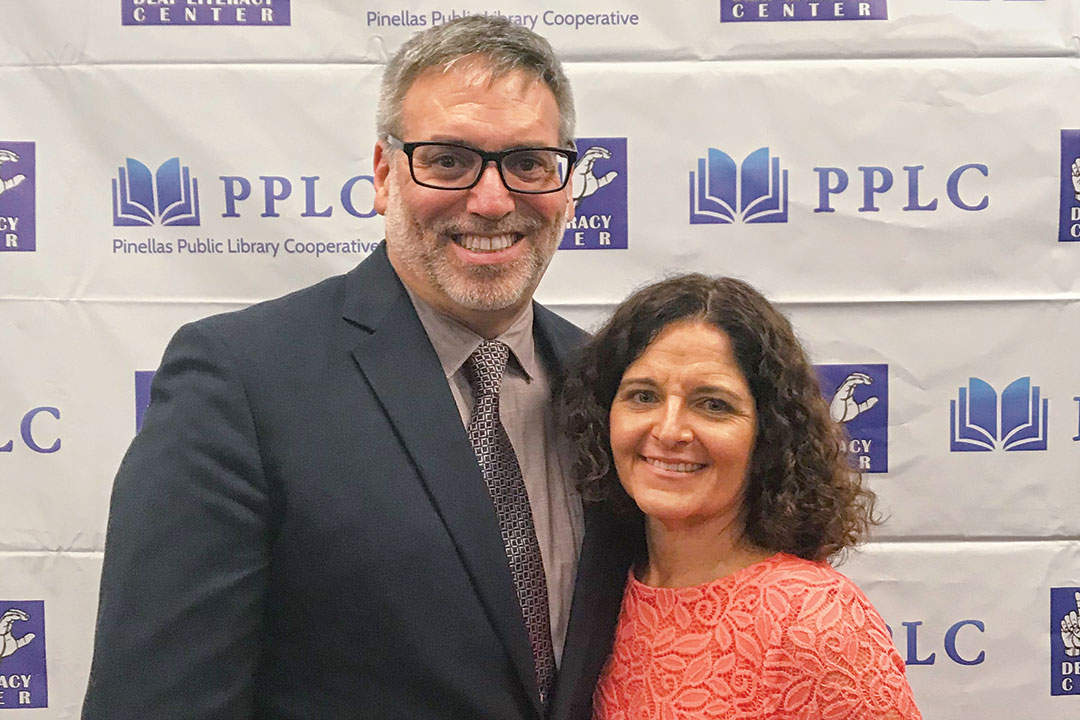 Chris and Staci Wagner had some pretty big responsibilities as co-chairs of NTID's 50th anniversary celebration committee.
They recruited and led core team members as well as more than 200 volunteers involved in the event. They participated in nearly every aspect of the reunion weekend, from budgeting, to marketing, to event selection and planning, to overseeing accessibility issues.
Chris '94 (social work) and Staci '92 (social work) also traveled at their own expense to each of the 10 NTID 50th anniversary regional roadshow events leading up to the June 2018 on-campus celebration to help build excitement.
The result: More than 4,000 alumni participated in the celebration.
The husband-and-wife co-chairs have been named the recipients of RIT's 2019 Volunteer of the Year award in recognition of their efforts. They will be honored at the Presidents' Alumni Ball during Brick City Homecoming and Family Weekend on Oct. 18.
"Becoming co-chairperson of this committee with Chris was the perfect opportunity to express my heartfelt gratitude to all of those who have made NTID what it is today," said Staci, who met her husband at RIT/NTID when they were students.
Chris is chief operating officer for ZVRS, one of the nation's leading video relay service providers. As a member of the ZVRS executive team, he has facilitated the hiring of more than 100 deaf and hard-of-hearing co-op students. Some have graduated and gone on to become full-time employees of the company.
He also helped launch the Next Big Idea competition, an annual innovation and entrepreneurship competition at NTID, which ZVRS sponsors.
Chris is a long-time chairperson of the NTID Foundation Board of Directors, a group of alumni, parents and friends that provides support to RIT/NTID. He also was a past regional chapter volunteer and a member of the NTID alumni chapter.
"RIT/NTID will always hold a special place in our hearts," Chris said. "We have created so many lifelong friendships and wonderful memories which we will cherish for the rest of our lives."