Surace named 2019 Outstanding Alumnus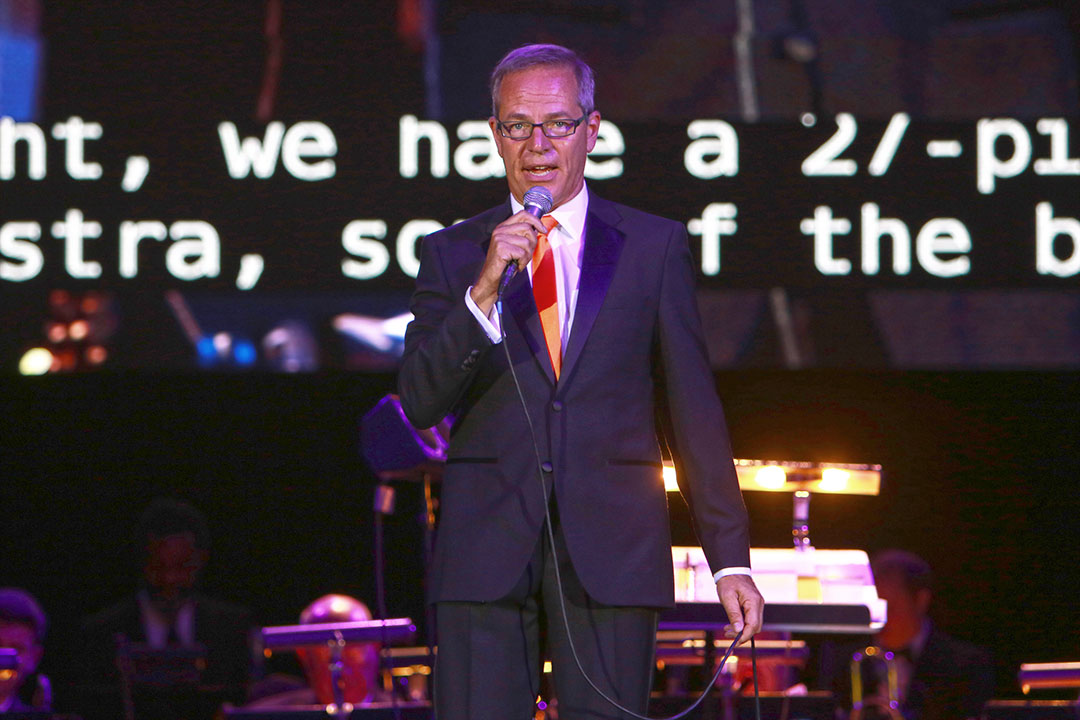 The list of contributions Kevin J. Surace '85 (electrical engineering technology) has made to RIT is long.
He is co-chair of RIT's $1 billion blended fundraising campaign and was producer and master of ceremonies of the gala in July 2018 announcing the campaign.
The RIT trustee helped start RIT's West Coast Board of Advisors, and Surace was producer and master of ceremonies of a night of entertainment in Silicon Valley in 2016.
Surace also secured RIT's 2018 commencement speaker, former FCC Chairman Tom Wheeler, and the 2019 commencement speaker, John Seely Brown, former chief scientist at Xerox Corp.
Surace will be honored for his support of the university with the Outstanding Alumnus of 2019 award at the Presidents' Alumni Ball on Oct. 18 during Brick City Homecoming and Family Weekend. The award is the highest honor RIT can bestow upon an alumnus.
"I think when we are later in our lives, we want to look back and give back to organizations that helped us," Surace said. "For me, RIT was a great experience."
Surace is currently president, co-founder, and CEO of Appvance.ai, using artificial intelligence for software quality assurance.
Before that, the Inc. magazine 2009 Entrepreneur of the Year was CEO of Serious Energy, a cleantech company that sells technologies designed to reduce energyusage in buildings (where he retrofitted the Empire State Building).
He also was CEO of several other companies, including CommerceNet, Perfect Commerce, WebKnight and Air Communications, and he was EVP of network solutions at General Magic, where he led the team that developed Portico (the predecessor of Siri) and the OnStar virtual advisor for General Motors.
Surace was inducted into RIT's Innovation Hall of Fame in 2012.
Outside of work, Surace is a music producer and director for orchestra, musical theater and corporate shows at Acclaim Entertainment Group, which made him the perfect person to be master of ceremonies at the two events.
 "You look at unique ways you can give back and what talents you have," Surace said. "We all should give back in the ways that we can."
Related News
Topics