RIT names two new members to its board of trustees
NASA's Langley Research Center director and Cortera CEO join RIT leadership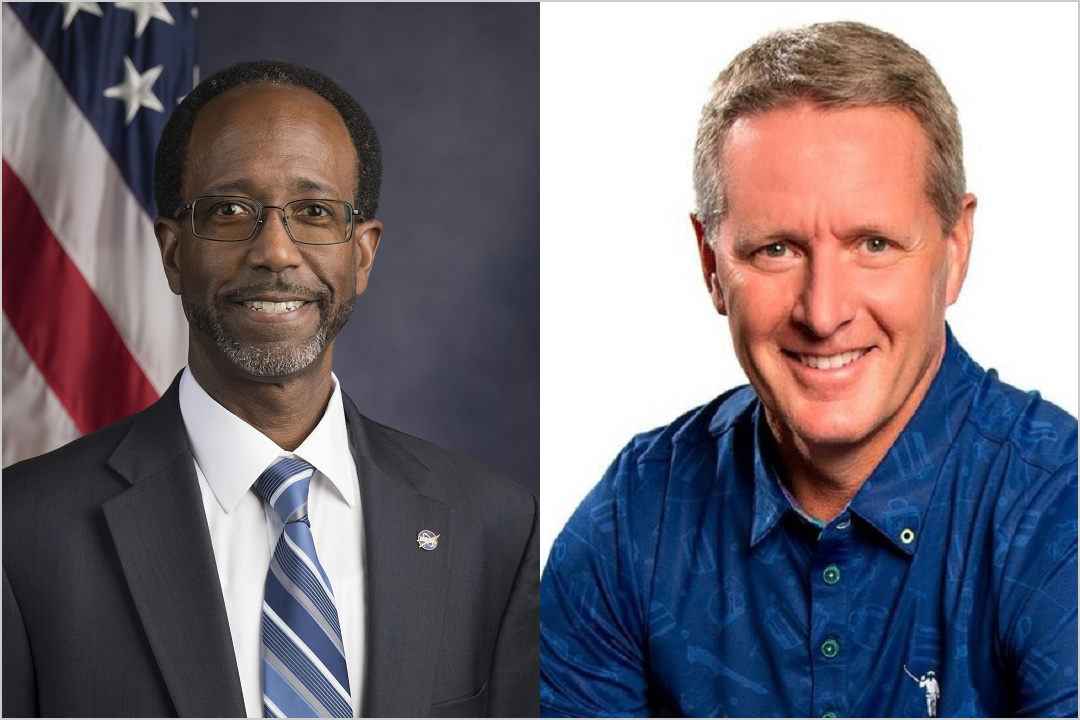 Rochester Institute of Technology appointed two new members — who are also alumni — to its board of trustees. The appointments were announced at the Nov. 12 board meeting.
Joining the RIT Board of Trustees are:
Clayton P. Turner, director of NASA's Langley Research Center. Turner leads a diverse team of more than 3,400 scientists, researchers, engineers, and support staff working to develop next-generation aviation and space exploration technology. He is a 30-year veteran of the National Aeronautics and Space Administration (NASA), where he has progressed through a series of roles and contributed to numerous successful NASA flight projects, including the Earth Science Cloud-Aerosol Lidar and Infrared Pathfinder Satellite Observation project, the Space Shuttle Program Return-to-Flight project and the Mars Science Laboratory mission.
In recognition of his work with NASA, Turner has received many prestigious awards, including the Presidential Rank Award of Meritorious Executive, the Black Engineer of the Year STEM Award, and the NASA Exceptional Engineering Achievement Medal.
Outside of NASA, Turner is a strong advocate for STEM education and careers, serving on the Virginia STEM Education Commission and participating in outreach efforts to Rochester-area schools. He is also an associate fellow of the American Institute of Aeronautics and Astronautics and a member of the Monroe Community College Alumni Hall of Fame.
Turner earned a bachelor's in electrical engineering from RIT in 1990, and has credited the university with helping him find his "passion." He has remained connected in recent years by serving on the Kate Gleason College of Engineering (KGCOE) Dean's Advisory Council and the President's Roundtable, and was recognized as the college's Distinguished Alumni Award recipient in 2019. He resides in Hampton, Va., with his wife, April, and has two sons.
James P. Swift, president and CEO of Cortera, a leading provider of business intelligence, business analytics, and other insights centered on commercial credit data. Prior to taking leadership of Cortera in 2006, he was chief operating officer of LexisNexis Risk Management, a provider of data solutions for customers in banking, insurance, law enforcement, and other markets.
Swift graduated from RIT with a bachelor's in mechanical engineering in 1988. He has been a member of the President's Roundtable since 2018, served on the KGCOE Dean's Advisory Council and received the college's Distinguished Alumni Award in 2015.
Swift and Cortera have supported the university's Multidisciplinary Senior Design program, and recently collaborated with MAGIC Spell Studios and RIT students on a user interface research project related to one of the company's new products. He has also shown interest in the work of the Global Cybersecurity Institute and in the possibility of a future Center for Advanced Data Exploration at RIT. Swift is committed to helping RIT through his own data analytics expertise and through the expertise and services that Cortera can offer.
The board now consists of 47 active trustees, including 31 alumni. There are also 35 trustees with emeritus status.