2019 Distinguished Alumni Awards: Clayton Turner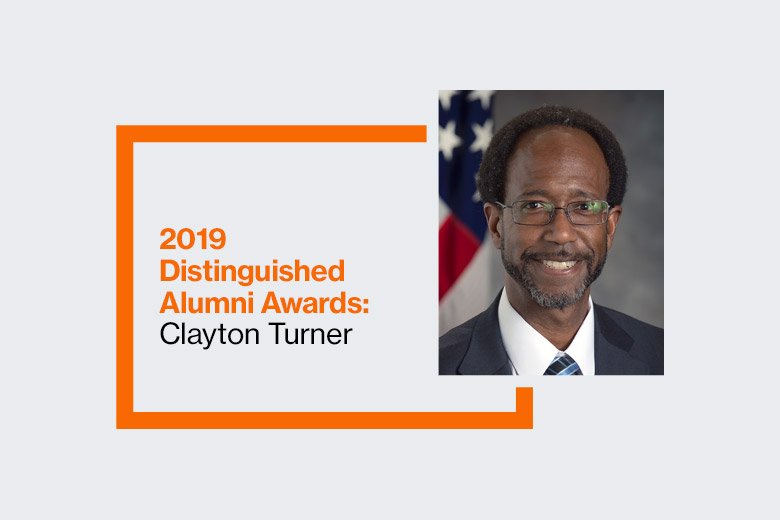 The Distinguished Alumni Awards are presented annually by each of RIT's nine colleges and the School of Individualized Study to an alumnus/a who has performed at the highest levels of his or her profession or who has contributed to the advancement and leadership of civic, philanthropic or service organizations. It is the highest award an RIT college can bestow upon its alumni. The 2019 recipients will be honored on Oct. 18.
Kate Gleason College of Engineering 2019 Distinguished Alumnus
Clayton Turner '90 (electrical engineering)
Director, NASA Langley Research Center
What is your career highlight?
"The first circuit I designed that flew in space. The function was to prevent a precision laser alignment system from overdriving its mechanical stops in an instrument that was studying the Earth. It is difficult to put into words the excitement and joy of doing that, delivering and operating it in space. Working with a team of people to do something for the greater good was amazing. A couple of years later I was trying to explain it to my then 4-year-old son who was less excited at that time, but is now a practicing mechanical engineer."
How did RIT help prepare you for success?
"RIT prepared me via experiences doing cross-discipline research (beyond engineering); being part of a dynamic, diverse team; and learning how to lead by watching and experiencing leadership in my lab, in my classroom, in my department and in my college."