Meet the 2015 Distinguished Alumni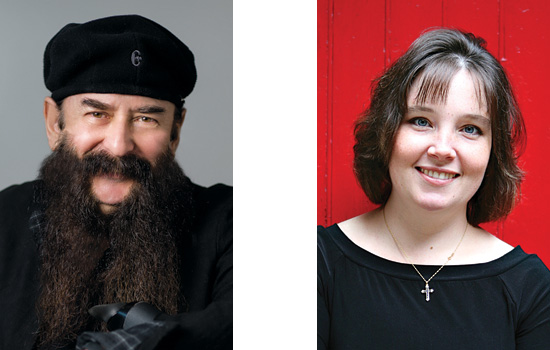 Leaders in education and industry, innovators in imaging, advocates for social justice and equity, compassionate healers and skillful communicators: these are the RIT Distinguished Alumni of 2015, and they are making a powerful mark on the world. They will be honored on April 17 in a public ceremony in Webb Auditorium on the RIT campus. For more information visit the RIT Alumni Association Website.
B. Thomas Golisano College of Computing and Information Sciences
Just about any time you navigate the Internet, you encounter John Resig's work. Resig '05 (computer science) is the creator of the jQuery JavaScript library. He has also contributed to numerous other JavaScript libraries including Processing.js, Env.js, Sizzle.js, and QUnit. He is the author of the books Pro JavaScript Techniques and Secrets of the JavaScript Ninja.
He is currently the dean of computer science at Khan Academy, where he is leading Khan Academy Computer Science, a new platform that targets people with no programming knowledge. The program emphasizes creativity and exploration and makes computer science approachable for people of all ages.
He also is a visiting researcher at Ritsumeikan University in Kyoto where he is working on the study of Ukiyo-e (Japanese woodblock printing), applying his programming expertise to create a comprehensive woodblock print database and image search engine.
Center for Multidisciplinary Studies
Berta Rivera '12 (applied arts and sciences) is director of the C.A.S.H. Coalition (Creating Assets, Savings and Hope), a community coalition supported by the Empire Justice Center and United Way of Greater Rochester.
She first became involved with C.A.S.H. as a volunteer for the Volunteer Income Tax Assistance (VITA) Program. Now, as one of the youngest minority directors in the nation overseeing such a program, she is responsible for the overall management of C.A.S.H., including strategic planning and budgeting, fund development, volunteer training and management, VITA site operations, financial literacy, asset-building initiatives and community outreach.
The first college graduate in her family, she was inspired to pursue higher education after participating in a Virtual Enterprise Program Fair in Austria as a student representative of the Rochester School District.
She credits good advice from her high school guidance counselors and her parents' unlimited support for her success at RIT and beyond.
College of Applied Science and Technology
With more than 30 combined years of document imaging experience and leadership in the field, Dolores Kruchten, president of Kodak Alaris' information management business, is making an impact in the imaging industry and in Rochester.
She started her career at Eastman Kodak Co. in 1981 and she has held leadership positions throughout the company. Prior to Kodak Alaris' spinoff, Kruchten '87 (mechanical engineering technology) was president of Kodak's Enterprise Services group.
At that time, the group was responsible for leading the company's creation and implementation of services-led businesses that enabled more efficiency and business growth for Kodak's customers. In 2007, Kodak's Board of Directors elected her as a corporate vice president.
Tiger pride runs in the family. Husband Brad Kruchten is also an alumnus with a master's degree in applied statistics. Daughter Shauna is a 2014 graduate of the Kate Gleason College of Engineering and is currently pursuing an MS in management in the Saunders College of Business.
College of Health Sciences and Technology
As vice president and chair for Unity Health Systems, Dr. Mary Dombovy '01 (health systems administration) leads an experienced, compassionate team of professionals who provide medical care, rehabilitation and hope to patients and their families. Unity Health's Brain Injury Unit is a nationally recognized program that cares for patients after traumatic brain injury caused by accidents, strokes or illnesses. It's the only licensed inpatient acute brain injury program in upstate New York and the only one in western New York that treats children.
Dombovy also is a clinical associate professor of neurosurgery, neurology and physical medicine and rehabilitation at the University of Rochester School of Medicine and Dentistry.
Widely published in her field, her research interests include outcomes following restructuring of health care service delivery, epidemiology of functional recovery and outcome following stroke and brain injury and pharmacologic and rehabilitative therapy for stroke and brain injury.
College of Imaging Arts and Sciences
Revelers attending the Presidents' Alumni Ball in the Gordon Field House on campus last fall had the chance to be frozen in time by Robert Latorre's "Big Freeze" camera array system, just like Hollywood stars making their red carpet entrance to an awards extravaganza.
Latorre '75 (photography) grew up in a creative family headed by his sculptor grandfather and jazz musician father. His own creativity flourished in photography. He began his photography career with the National News and Wire services in New York City as a photojournalist with a global beat. He eventually settled in Texas where he opened Robert Latorre Productions, which grew into Big Fish Films, a successful TV commercial film company in Dallas. Not only is Latorre an award-winning commercial photographer, he is also an accomplished director known for his dramatic lighting and innovative directorial approach.
In 1995, he became fascinated with the frozen moment, and he engineered ways to use this unique look in his commercials. He designed and built his first Big Freeze system, which produced a cutting-edge frozen effect, earning him an Emmy nomination and a Clio award for Special Effects. The Big Freeze Worldwide is the largest and most advanced camera array system in the world.
College of Liberal Arts
Kathleen (Cole) Anderson arrived at RIT with her sights set on a career in medical research until a single elevator ride changed her forever. A conversation in that elevator ignited in her a passion for the art of communication that would launch a career crafting advertising strategy for global brands including Weight Watchers, WWE and Corning Display Technologies.
Currently an account executive at Gelia, Wells & Mohr, Anderson '94 (professional technical communication) manages the Caterpillar Building & Construction Products global accounts. When not working in heavy machinery, she also advises national, state and local political candidates on campaign media strategy.
Anderson has been a member of the RIT Alumni Association Board of Directors since 2004 and was president from 2009 to 2013. She has also served on the university's Board of Trustees and is currently a member of the College of Liberal Arts Advisory Board.
College of Science
A noted scientist, award-winning educator and respected leader, Karen Kashmanian Oates is a professor of biochemistry and the Peterson Family Dean of Arts and Sciences at Worcester Polytechnic Institute. As dean, she is responsible for eight departments and six programs of study spanning the natural and life sciences, social sciences, arts and humanities, mathematics and computer science, plus several interdisciplinary programs including bioinformatics, data science, cybersecurity, environmental studies and a shared robotics engineering program.
Oates '71, '73 (medical technology) joined WPI from the National Science Foundation, where she served as deputy director of the Division of Undergraduate Education, charged with supporting innovative programs to strengthen undergraduate education and help revitalize American entrepreneurship and competitiveness.
She began her academic career at George Mason University, where, as associate dean for the new College of Integrated and Interdisciplinary Studies, she helped create George Mason's New American College environment.
Kate Gleason College of Engineering
Jim Swift '88 (mechanical engineering) has parlayed his boyhood fascination with sports statistics into a successful career as a data geek. As CEO of Cortera, his mission is to change the B2B information universe with long overdue insights into businesses to help organizations improve sales performance and risk management.
Cortera provides information-centric solutions that power business-to-business interactions, delivering behavioral intelligence on millions of businesses, working with thousands of companies throughout the supply chain to streamline processes and inform decisions. Prior to taking the helm at Cortera in 2006, Swift was the COO of LexisNexis Risk Management, where he was responsible for the unit's commercial markets, and executive vice president at Seisint, which was acquired by LexisNexis. At Seisint, he was a key executive serving in leadership positions in operations, sales, product development and strategy.
Swift lives with his wife and their three children in Florida. He has returned to RIT to share his expertise with current students, most recently presenting "Your Competitive Advantage? Data Superhero!" in the college's Dean's Alumni Speaker Series.
National Technical Institute for the Deaf
Riding the rails is a better experience thanks to David Nelson, who has been instrumental in accessibility for all passengers.
Nelson '81, '85 (applied computer technology, computer systems) is senior community outreach specialist in Government Affairs at the National Railroad Passenger Corp. (Amtrak). He is responsible for providing accessibility information, managing outreach activities by Amtrak to the disability community and overseeing internal projects to ensure accessible compliance.
Prior to joining Amtrak in 1990, Nelson worked for Congressman Tony Coelho (D-Calif.), who was one of the authors of the Americans with Disabilities Act, which marks its 25th anniversary in July.
He also served as president of the D.C. Association of the Deaf and the Florida School for the Deaf Alumni Association. In 2004, he received the National Association of the Deaf's most prestigious award, the Fred C. Schreiber Distinguished Service Award. He now represents the association on issues concerning telecommunication access and transportation.
Saunders College of Business
Sean R.H. Bratches '83, '91 (business administration) is executive vice president, sales and marketing for ESPN, overseeing all affiliate sales, advertising sales, research, marketing, consumer products and special events.
In this role, he leads a sales and marketing team that provides national advertisers access to the premier media and marketing platforms and content under the ESPN umbrella, which includes the company's domestic cable television networks ABC Sports and ESPN.com.
Bratches joined ESPN in 1988 as an account executive and within a year was promoted to senior account executive. In 1992, he was named director, northeast region, before being promoted to vice president, eastern division, in 1995.
He was promoted to senior vice president, affiliate sales and marketing in 1998 and to executive vice president, ESPN affiliate sales and marketing in 2001. Most recently, he was president, Disney and ESPN Networks affiliate sales and marketing before being promoted to his current position in 2005.
Bratches has received two Vanguard Awards, the cable industry's most prestigious award. The Sports Business Journal also named him one of the top 50 most powerful people in sports. He was inducted into the 24th Annual Broadcasting & Cable Hall of Fame in 2014.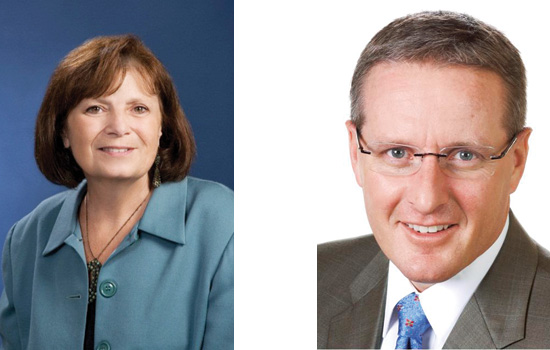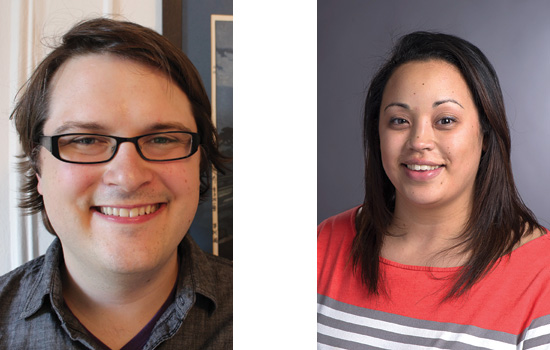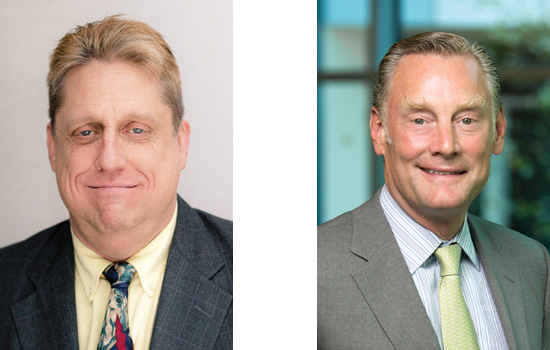 Topics