Undergraduate print students take top placements again in Canon's collegiate design competition
Two teams develop higher education documents that will be displayed this fall on company webpages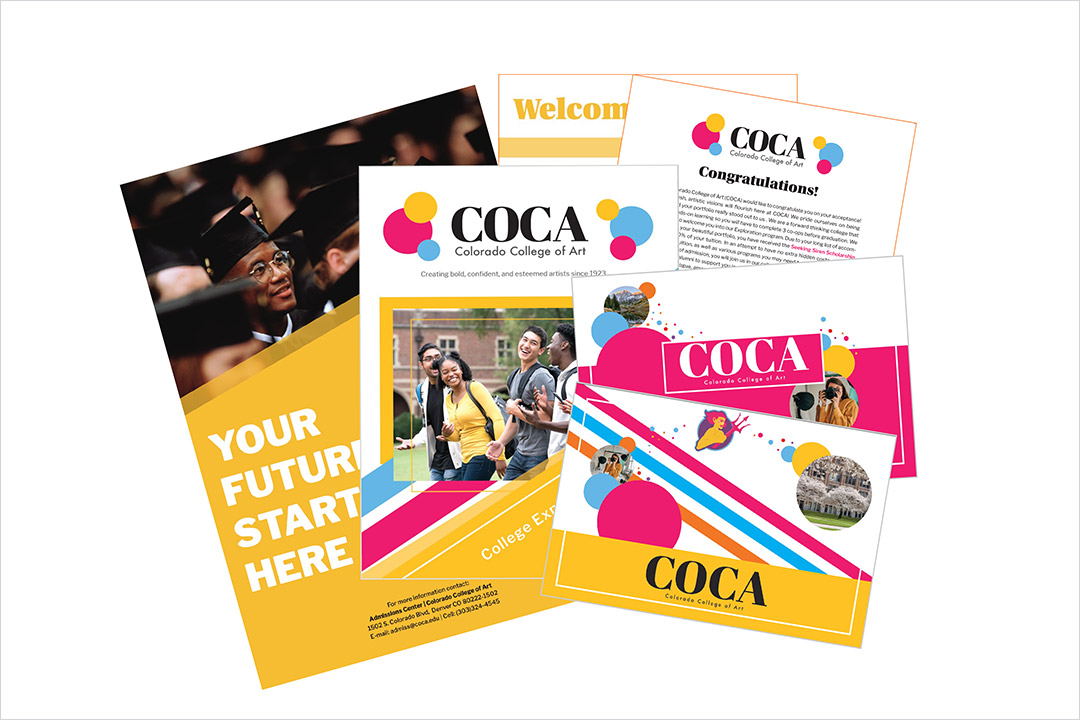 Undergraduates in the Typography and Page Design class placed first and second in the annual Canon Solutions America collegiate design challenge. It was the second year students from the graphic media science and technology program competed in the event—and the second year they took top placements.
This year's challenge was to create engaging admissions materials in varied formats for prospective students. The competition allowed the RIT students to bring their skills in typography and project management to a competition that leans heavily on graphic design and it involved peers with more experience in these disciplines, said Lecturer Irma Abu-Jumah, who taught the class.
"The students tested their skills and were able to see how their work fits into the larger process of print production. They were pleased with the project results, and so was I. This challenge and the content from Canon is such a good fit for our class and our program," said Abu-Jumah, who saw the competition and connection to Canon as an opportunity to integrate industry best practices with typography and page layout.
Class times included video workshops presented by Canon's experts in the print, photo, and design fields. In the area of visuals, Canon provided access to Getty Images for student use during the competition. Teams were graded on different parts of the project—cover, copy, image use, structure, and project management steps, for example, throughout the semester, until they were ready to put the different project elements together.