Facilities
High-tech laboratories and classrooms
The College of Health Sciences and Technology facilities provide a comprehensive environment to support academic, community, and career-training programs in the emerging life and medical sciences. The facilities consist of multipurpose, high-tech laboratories and classrooms for academic purposes, research, K-12 student workshops, secondary school training programs, and workforce development. 
A selection of the college's major facilities include: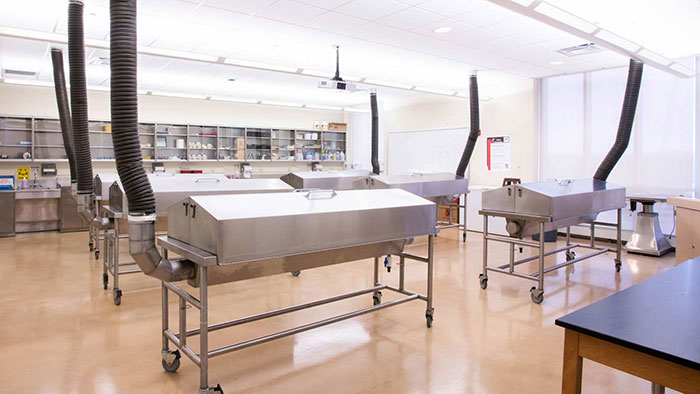 Cadaver Lab
Human gross anatomy is taught in the fall (for medical illustration majors) and in the spring (for physician assistant and biomedical sciences majors) with the use of cadaver specimens acquired from the University of Rochester's School of Medicine. This is very unique preparation for the next level of medical education that very few undergraduates across the country get to experience through this in-depth exposure to human anatomy through cadaver dissection.
Diagnostic Medical Sonography Lab
Arranged as a central classroom with mock imaging stations around the perimeter, the Diagnostic Medical Sonography Lab provides opportunities for both lecture and sonography skill training for students in the diagnostic medical sonography major.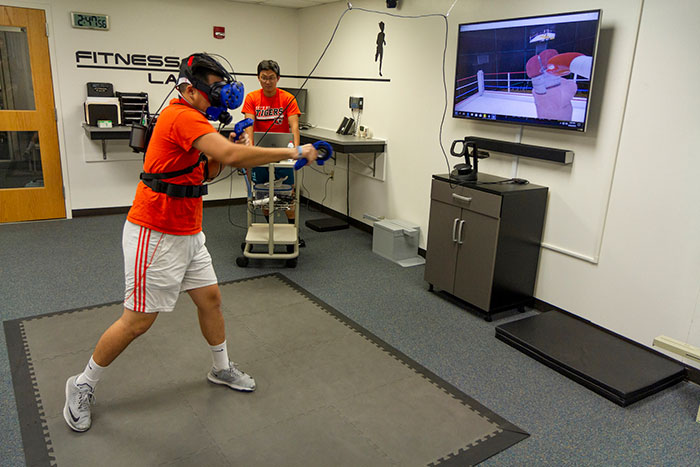 Fitness Lab
The Fitness Lab houses state-of-the-art equipment utilized by exercise science students to gain hands-on experience conducting fitness assessments and testing. Fitness services, such as fitness assessments, are also provided by exercise science students to the RIT community.
Physician Assistant Lab
Arranged as a central classroom with mock examination stations positioned around the perimeter, the Physician Assistant Lab provides opportunities for lecture and break-out stations that support clinical skill training for physician assistant majors.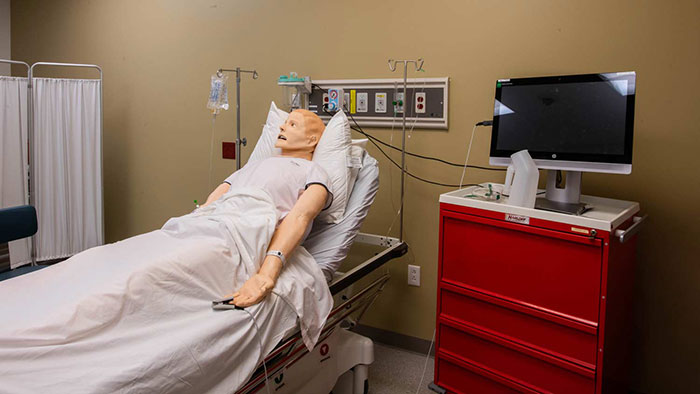 Simulation Lab
The state-of-the-art Simulation Laboratory consists of three parts: a patient room that contains a simulation mannequin, a control room where operation of the mannequin occurs, and a debriefing room where faculty interact with students after simulated medical scenarios end. This lab serves as an integral part of our medical training curricula to provide students with their first true "patient" experience before they go out on clinical rotations. The mannequin simulator is programmed to exhibit a wide variety of disease states and is fully interactive with the students.