Professor honored by Rochester Academy of Medicine
Penfield resident Heidi Miller is a physician assistant and educator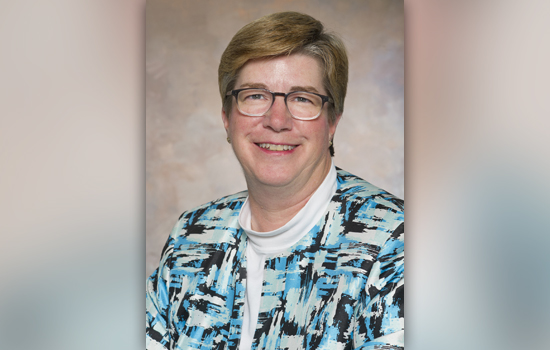 Rochester Institute of Technology professor Heidi Miller has been recognized with a Distinguished Service Award from the Rochester Academy of Medicine.
The academy held its annual ceremony on May 17 to honor members of the local medical community who have distinguished themselves professionally and in service to the community.
Miller is the director of the physician assistant BS/MS program in RIT's College of Health Sciences and Technology. She helped develop the program at RIT, which launched in 1993. The program reflects Miller's philosophy of team medicine and keeping patients at the center of care.
Miller is an active member of the medical community. She and her colleagues in the physician assistant program have forged relationships with healthcare providers in the region to ensure a vital clinical rotation program for RIT's students.
"I was surprised and honored to win this award from an organization that I deeply respect," Miller said. "And to have my mentor of 30 years— Dr. Donald Bordley, professor and associate chair of education in the University of Rochester Medical Center Department of Internal Medicine—present the award and write the citation is one of the highlights of my career."
Topics