National Council - Kyle LaBuff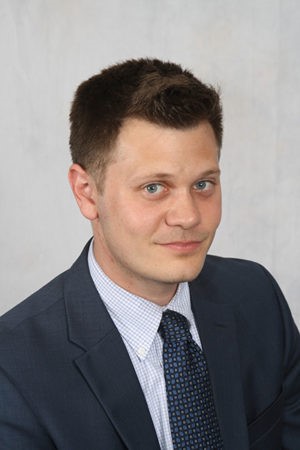 Kyle LaBuff
'06 BS Psychology
Kyle graduated RIT in 2006 from the Psychology program. He was President of the Psychology Club, senior member of the Pre-Law Association, and member of the Academic Conduct Committee. While at RIT, he spent a summer learning diplomacy in South Africa.
He attended University of Dayton School of Law, graduating in 2014. He was President of his class, then Student Government President his final year of law school. While at University of Dayton, he studied during the summer semester in China and later clerked for now federal judge Frank Geraci in Rochester. With alumni, he has gone on mission trips to Argentina and Guatemala.
Currently, Kyle is an Assistant State's Attorney for the Connecticut Division of Criminal Justice. He is member of the Connecticut Bar Association and has provided pro bono work through Connecticut's Statewide Legal Services, Connecticut Veteran's Legal Center, and started the Lawyers in Libraries program through the Connecticut Bar Association. In 2018, he was awarded the Anthony V. DeMayo Pro Bono award.
He is a member of the Sentinel Society, spoken to current students on practicing law, and has hosted a mock law school class to help prepare the Accelerated 3 + 3 Law Program students.  He is a passionate Yankees fan and can often be seen in the Bronx supporting the Pinstripes.