COLA Dean James Winebrake accepts UNCW provost post
National search to begin for the next COLA dean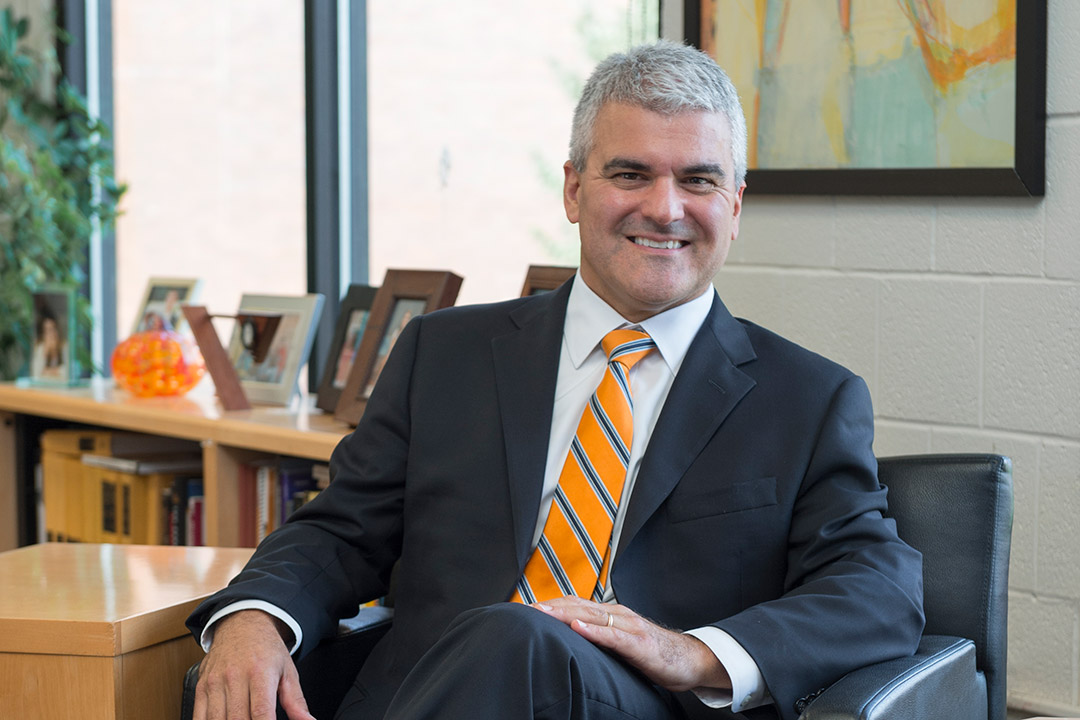 Elizabeth Lamark
Dean James Winebrake will be leaving Rochester Institute of Technology's College of Liberal Arts to become provost and vice chancellor of Academic Affairs at the University of North Carolina Wilmington.
Winebrake, who came to RIT in 2002 as chair of the Department of Public Policy and became dean in 2011, will leave RIT effective June 30.
"I will surely miss the wonderful RIT community where I have spent the last 18 years," he said. "RIT has had an amazing impact on my personal and professional life. RIT, and especially the terrific faculty, staff, and students in the College of Liberal Arts will always hold a special place in my heart."
Ellen Granberg, RIT's provost and senior vice president for Academic Affairs, thanked Winebrake for his leadership. She credited him with helping establish bachelor degrees in applied modern language and culture as well as digital humanities and social sciences, and for spearheading partnerships that engaged students, faculty and staff with community organizations such as the Genesee Country Village and Museum, the Seneca Park Zoo Society and Foodlink. He also worked with faculty to reformulate the role of performing arts across the university. An award winning teacher and scholar, he received the 2019 Edwina Award for making significant contributions to women's gender and diversity on campus.
"Jamie is an exceptional leader who always had the best interests of our students, faculty and staff in mind," Granberg said. "While I am very sorry to see him leave RIT, I am very happy for the University of North Carolina at Wilmington. They have made a great choice for their new provost."
Granberg said an interim dean will be appointed soon to oversee the college. A national search for the new dean is planned for the 2020-2021 academic year.