Eastman House director visits RIT Sept. 19
Bruce Barnes' Sept. 19 talk will discuss art appreciation and the future of the local landmark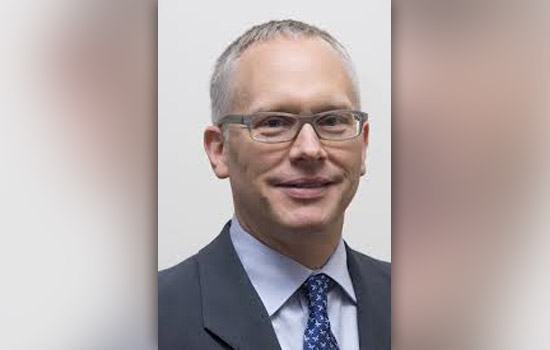 Bruce Barnes' unique blend of business with investment savvy, passion and expertise for decorative art positioned him well to be named the eighth president of Rochester's historic George Eastman House International Museum of Photography and Film in October 2012.
Barnes, the Ron and Donna Fielding Director of George Eastman House, will discuss the future of the Rochester landmark in the first installment of the 2013-2014 William A. Kern Lecture Series at Rochester Institute of Technology. Barnes will speak at 6 p.m. Sept. 19 in the Chester F. Carlson Center for Imaging Science auditorium.
Barnes is founder of the American Decorative Art 1900 Foundation, a private foundation that works independently and in collaboration with museums across the United States to foster understanding and appreciation of American decorative art from the period around 1900. He is also co-author and editor of The Jewelry and Metalwork of Marie Zimmermann.
From 2000 to 2004, Barnes was chief executive officer of Element K, a Rochester-based online learning company. Over the course of his career, Barnes has held senior executive positions at Ziff Communications Co., Ziff Brothers Investments, Wasserstein Perella & Co., Reservoir Capital Group and QFS Asset Management.
The Kern lecture series, sponsored by an endowment from RIT's William A. Kern Professorship in Communications in the College of Liberal Arts, provides an opportunity for scholarly discussion surrounding contemporary communication issues.
For more information about the free presentation, contact Jonathan Schroeder, the William A. Kern Professor in Communications, at 585-475-2703 or jesgla@rit.edu. Interpreters will be provided upon request.