Gay rights advocate to speak at RIT
Gay rights advocate Aaron Belkin will address military sexual violence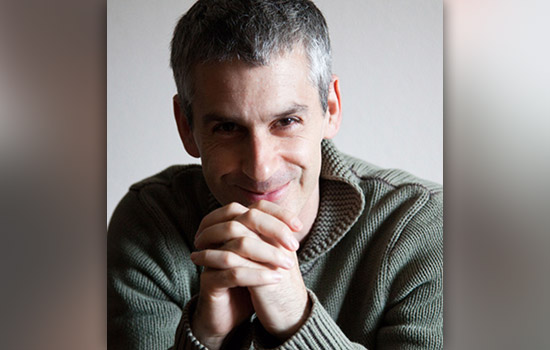 Aaron Belkin has spent much of his life studying and writing about gay rights, his concerns about the militarization of American culture and its relationship to gender and war. His perspective is the basis of his work as founding director of San Francisco State University's Palm Center, named as one of the most effective gay rights organizations in the country, according to The Advocate.
Belkin presents "Does American Imperial Power Depend on Military Sexual Violence?" at noon on Oct. 9, in Xerox Auditorium, James Gleason Hall, Rochester Institute of Technology. His talk is part of the College of Liberal Arts' Conable Distinguished Lecture Series in International Studies.
A scholar, author and activist, Belkin has written and edited more than 25 articles, chapters and books—the most recent of which, Bring Me Men, is a study of contradictions in American warrior masculinity and the ways in which smoothing over those contradictions makes the United States seem unproblematic. As director of the Palm Center, he has used social science scholarship to inform public opinion about "don't ask, don't tell," the policy that prohibited military personnel from discriminating against or harassing closeted homosexual or bisexual service members or applicants, while barring openly gay, lesbian or bisexual persons from military service.
Belkin is an expert in the leadership and management of progressive social justice organizations and, in particular, how they achieve and measure success, how they attract media and public attention to their messages, how they obtain funding and how they motivate personnel to remain committed to key missions.
All talks in this series are free and open to the community, and interpreters will be provided upon request. The presentation is co-sponsored by RIT's political science department, the women and gender studies program and the public policy department.
The Conable Distinguished Lecture Series, which welcomes scholars to campus to shed light on topics affecting communities and citizens from around the globe, is named for former Rochester-area politician and diplomat Barber B. Conable Jr., who served in the U.S. House of Representatives from 1964 to 1984 and as president of the World Bank from 1986 to 1991. The Barber B. Conable Jr. Endowed Chair in International Studies was made possible by a starting gift from the Starr Foundation.
For more information about the lecture series, contact Benjamin Lawrance, the Hon. Barber B. Conable Jr. Endowed Professor of International Studies, at bnlgla@rit.edu.