History professor to lead lecture series
Associate Professor Michael Laver will assume administrative role for new lecture series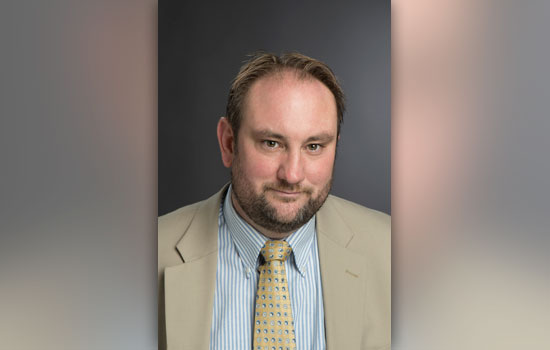 Michael Laver, associate professor of history in RIT's College of Liberal Arts, has been selected director of the new Stan McKenzie Salon Series, named for the former provost and retired longtime English department faculty member. The series, created as a result of the Stan McKenzie Salon Endowed Fund, will serve a number of functions for the liberal arts community including allowing students, faculty and staff to discuss current research and events, bringing speakers to campus, and helping with event marketing.
Laver, who was recently appointed chair of RIT's Academic Senate, came to RIT in 2008 and is an expert in Asian history, including East Asian civilizations and languages and modern Japan. He is the author of Japan's Economy by Proxy in the Seventeenth Century and The Sakoku Edicts and the Politics of Tokugawa Hegemony."Stan McKenzie has, throughout his long and distinguished career at RIT, been a passionate advocate of a liberal arts education for our students, both through his teaching and his many administrative roles," says Laver. "I am really honored to be a part of Stan's enduring legacy through this lecture series that will highlight, in an informal yet academic setting, the first-rate scholarship of College of Liberal Arts faculty."
In January, McKenzie pledged $300,000 to create the Stan McKenzie Salon Endowed Fund that will allow faculty, staff and students to gather to discuss research and current events, provide an honorarium to featured speakers, help with event marketing and provide released time for a faculty coordinator each academic year. In addition, extensive renovations underway will complete The Stan McKenzie Commons in Liberal Arts Hall and will include new equipment, furniture, technology upgrades and hospitality services, as well as renovations to the building's entrances and exits.
An official grand opening and dedication will be held 4-6 p.m. Oct. 9 in the Stan McKenzie Commons on the first floor of Liberal Arts Hall.
For more information about the series, contact Laver at mslgsh@rit.edu.