Political science professor named senior fellow
Joseph Fornieri is a renowned Abraham Lincoln scholar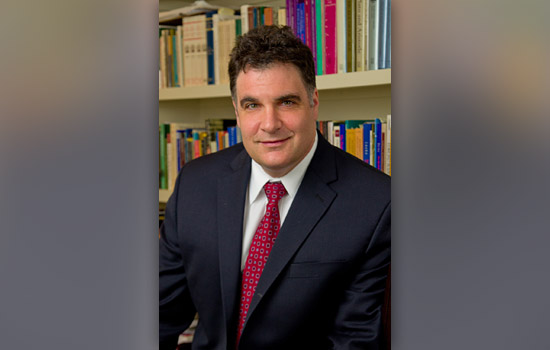 Joseph Fornieri, professor of political science at Rochester Institute of Technology, has joined the Alexander Hamilton Institute for the Study of Western Civilization as a senior fellow.
A renowned Abraham Lincoln scholar, Fornieri wrote Abraham Lincoln's Political Faith, an acclaimed scholarly work that explores Lincoln's religion and politics. He has also written or edited three other books on Lincoln's political thought and statesmanship and co-edited An Invitation to Political Thought, an introductory text to the classic political thinkers of the Western tradition from Plato to Nietzsche. His forthcoming book, Abraham Lincoln, Philosopher Statesman, is the culmination of 10 years of scholarship and will be released in May.
"Joseph Fornieri is widely regarded as one of the most acute modern scholars of the character and political genius of Abraham Lincoln, and he is among Lincoln's most compelling ambassadors to rising generations of American students," says Josiah Bunting, a charter member of the institute's board of directors.
Adds Fornieri: "This is a great honor that will help enliven teaching and scholarship at RIT."
At RIT, Fornieri teaches American politics, political philosophy, and constitutional rights and liberties. He has won the Richard and Virginia Eisenhart Provost's Award for Excellence in Teaching and the Eisenhart Award for Outstanding Teaching. He was a Fulbright lecturer in Prague, Czech Republic, where he taught American political thought and First Amendment Law at Charles University.
"Anyone who has been in a room with Joseph Fornieri for more than a few minutes knows that he is a man of intellect, passion and charisma," says Robert Paquette, charter fellow of the institute. "Like many of our fellows, he has won teaching prizes, and early in 2014, we will have a significant announcement about a major initiative that he will launch in partnership with the institute."
The Alexander Hamilton Institute, named for the first secretary of the treasury of the United States, is headquartered in Clinton, N.Y., and was founded in 2007 to promote excellence in scholarship through the study of freedom, democracy and capitalism.