April 12, 2022
by Diana Louise Carter
Public policy professor creates data platform key to highlighting local governments' parity issues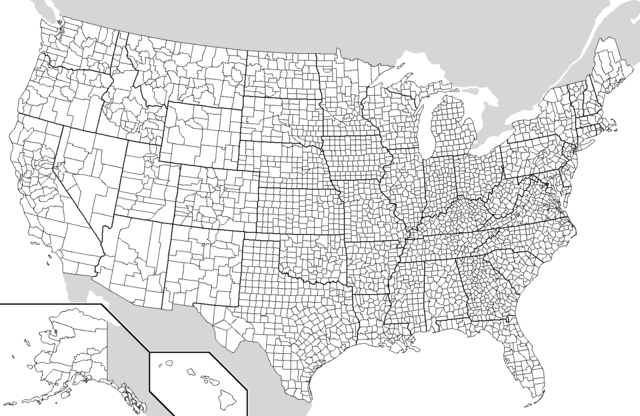 As a doctoral candidate at Stanford University in 2015, political scientist Nathan Lee found himself cobbling together a database of local government contacts, the kind of tedious but necessary job that often falls to graduate students. 
Now Lee is an assistant professor of public policy in RIT's College of Liberal Arts. But at Stanford he was essentially reinventing a wheel that was being remade every time a political scientist did research on local government. There had to be a better way, and perhaps it took a scholar like Lee, whose first degree is in engineering, to figure it out. 
"Being lazy sometimes is a good motivation," Lee said recently, tongue-in-cheek. 
Working with partners he gathered along the way, Lee created CivicPulse, an open-data platform available for use by both academics seeking information about local governments and by the local government officials themselves to identify issues such as gender parity. CivicPulse has collected data through surveys on some 21,000 local governments – villages, cities, towns and counties. 
In March, CivicPulse issued a report from that data, quantifying the gender gap in top appointed local government officials. The report revealed that fewer than one third of these positions, often known as city managers or town administrators, are held by women, even though women comprise roughly half of the workforce. Perhaps surprising was that smaller communities – 1,000 to 5,000 residents – tended to hire women for this top position more often than larger communities, bringing the percentage up to 38 percent. Meanwhile, only about a quarter of governments in communities of more than 5,000 residents had women in the top appointed position. 
Other key findings:
Parity is slowly coming closer. At the current rate, states in the US may reach it in another 26 years. 
States closest to parity now are hardly the populous or considered most progressive. Alabama had the highest percentage of female managers, at 57 percent, followed by Idaho (48 percent), West Virginia (47 percent), New Hampshire (45 percent), and Maine (43 percent).
"One thing we show is that actually it's not a partisan issue at all. What is the most important factor is the size of the community. The more professionalized and larger the government the less likely the leader is to be a woman," Lee said.  
He hopes data like this will help inform discussions about diversity already taking place. "Most states have an association of local government leaders. Within each of these associations, there are a bunch of people beating the drum that we need to do better," Lee said. Armed with evidence of exactly where their governments are on gender diversity, proponents of equity might reach their goals. 
"The old adage of what gets measured gets improved," said Kirsten Wyatt, executive director of the Engaging Local Government Leaders network, an Oregon-based organization  partnering with CivicPulse on this project. Wyatt, who has served in local government and national government associations, said she's had conversations with government employees who say they don't have a diversity problem because they know of female city managers or managers of public works. "With our first [diversity] report showing that less than a third of the top appointed officials are women, it does showcase that if state city-manager associations aren't taking this seriously, they really need to be," she said. "Well over half of graduate school graduates in public policy are women. There's not a pipeline problem." 
The next report from this data, Lee said, will focus on top financial offers in local government. Fourteen other reports on positions such as top elected official (mayor or county executive, for example) and governing council or board, will follow. 
Lee worried when he was still at Stanford that getting CivicPulse up on its legs as a non-profit organization could distract from working in academia. But that wasn't the case when he got hired in 2020 by RIT. RIT, he said "is an unusual university and they loved it. They said 'we'll work with you to make it work. The agreement was I would create as many opportunities as possible to use students." As a result, CivicPulse plays a role in two graduate courses Lee teaches, such as the capstone course in public policy. 
It was in that class that Christine Dean, a masters candidate in Science, Technology and Public Policy, came in contact with CivicPulse and acted as a beta tester, offering input on how to make it more user-friendly. Students also used the project to learn two key software programs  – Tableau and R – to manipulate and visualize data. "It's a really practical, helpful way to use these tools,"  she said. Her interest in the subject has led to a job working for CivicPulse after graduation. Like most startups, job positions are fluid, so Dean wasn't able to describe exactly what she'll be doing for the non-profit. "Everyone there wears a lot of hats," she said.
From almost the beginning, working with partner Power Almanac of San Mateo, CA, to gather contact information on governments, Lee worked to make sure the project would not succumb to the pitfalls that have plagued other compilations of government information. Referring to the "tragedy of the commons," a concept meaning a depletion of a resource by widespread overuse, he developed safeguards so that CivicPulse would always give back and not just take.  
"We make very strong commitments. Any time they take a survey, we will follow up within 3 months with findings. We won't use deceptions, won't release their information without their permission. On the academic side, academic researchers we serve, we say we will work closely with you to vet your content and make sure it won't alienate" the survey takers. Part of that is insisting on a strict limit of 10 minutes for any survey.
Though CivicPulse currently is focused on gender diversity, future areas of focus might be entirely different, Lee said, citing access to public resources such as libraries and parks. In the past, CivicPulse also issued reports on how local governments were responding to COVID, infrastructure priorities, and use of software.  
Lee muses that he came upon local government as the focus of his research almost accidentally and in a full-circle way.  "I think I spent a lot of my 20s and before wanting to make a difference and gravitating toward what's sexy," he said. After he graduated from college with a degree in engineering, he spent a year in Ghana, thinking he might work in international development work. He moved back home and onto climate change, but wasn't sure he could make a difference. 
He continues working in that arena, but not exclusively. "This kind of happened by accident," Lee said of local government. "I stumbled onto this as a research assistant.  I've been really constantly looking for something in my career that honestly makes a difference," Lee said. "It's just not sexy thinking about local governments all day and that's why I think I can make a difference. It's very under-served."