RIT celebrates Constitution Day Sept. 16
Feature presentation focuses on connection between Constitution and civic, liberal education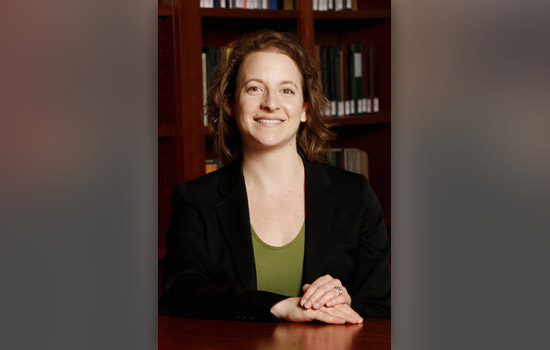 In celebration of what has been called the "supreme law of the United States," Rochester Institute of Technology's political science department hosts the ninth annual Constitution Day, 4-5:30 p.m. Sept. 16, in Xerox Auditorium, James E. Gleason Hall.
Leading this year's discussion is Elizabeth Kaufer Busch, associate professor of American studies at Christopher Newport University, who will present "Civic Education, Liberal Education and the Constitution."
Busch, who completed her Ph.D. in political science at Michigan State University, is co-director of the Center for American Studies at Christopher Newport University, which sponsors programming, curricular development, annual conferences, national security workshops and research at the undergraduate and postdoctoral levels related to America's founding principles and history, economic foundations and national security.
Busch's research interests include American political thought, the U.S. governmental system and the evolution of women's movements in America. She is the editor of Democracy Reconsidered: Essays on the American Regime and co-editor of Civic Education and the Future of American Citizenship.
"Constitution Day reminds us that we should shift our attention away from our immediate concerns and celebrate the Constitution of 1787—that great document whose principles have shaped our communities, guided our conduct at home and abroad, and secured our rights, liberties and prosperity," says Sean Sutton, associate professor and chair of RIT's political science department.
Interpreting services for the event are available upon request. For more information, call 585-475-4620 or email sdsgsm@rit.edu.