Tigers tie the knot over Zoom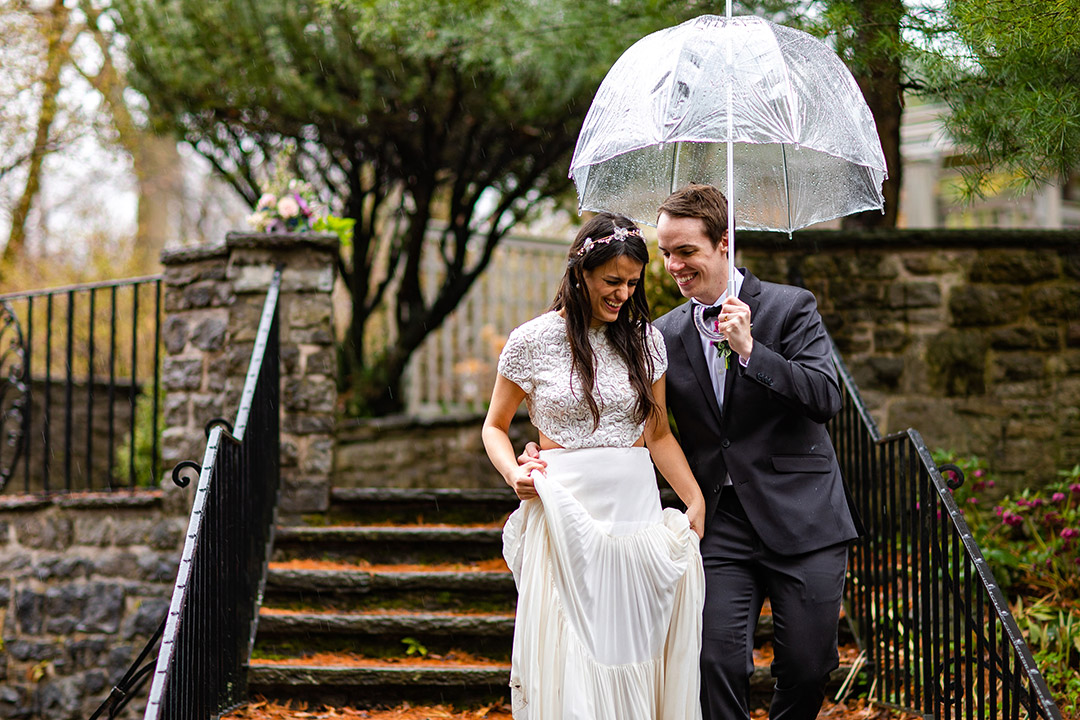 Jolana Babacek Photography
RIT played a starring role in the April virtual wedding of Zahal Kohistani '15 (psychology) and former Tiger Thomas Doolittle.
The couple met while they were students living in Global Village. Their first date was at SpringFest. They got engaged in front of Salsarita's. They celebrated their engagement at the Joseph M. Lobozzo Alumni House. And they were married on Zoom by Kelly Redder, executive director of the Lobozzo Alumni House.
"It's like we planned it to be an RIT-themed relationship," Doolittle joked. "It is funny how it all revolved around RIT."
The two, who were introduced by Doolittle's sister, Emily Doolittle '15 (media arts and technology), had planned a wedding in downtown Rochester for April 26. But Doolittle, who works as a psychiatric clinician, was watching the coronavirus situation closely. He has asthma and didn't want to put himself, or family and friends, in danger. They canceled the event on March 14.
Then they started seeing people around the country get married on Zoom.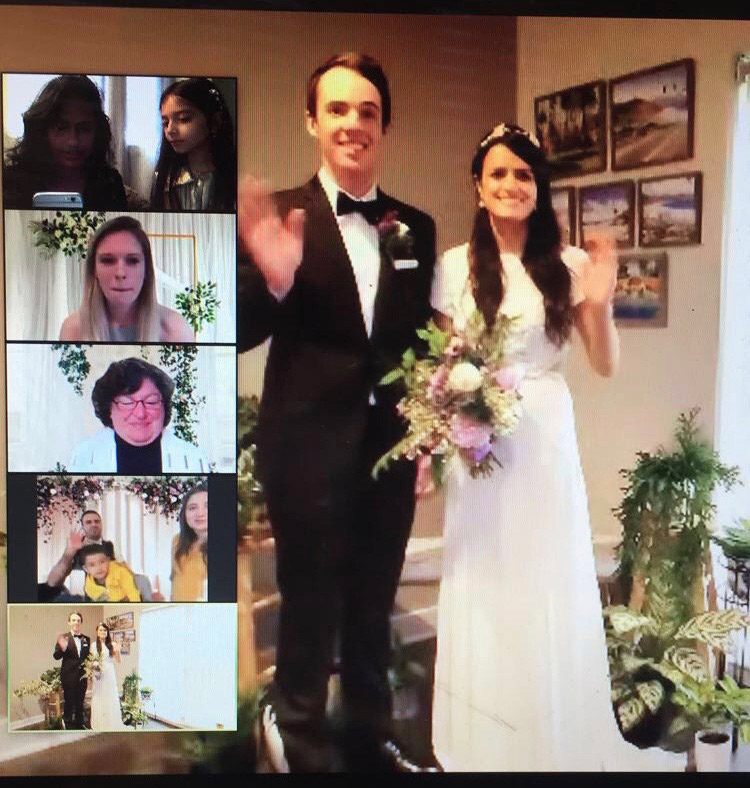 "At first we thought it was kind of funny," Kohistani said. "It's not something you think about when you are planning a wedding."
On April 18, New York Gov. Andrew Cuomo signed an executive order allowing couples to obtain licenses and marry using audio-video technology.
A week later, they were saying their "I dos."
Kohistani, who works for the Center for Public Safety Initiatives at RIT, wore her wedding dress and Doolittle donned a tuxedo-style suit. They ordered flowers, made a three-layer wedding cake for two, and had a ceremony online.
Emily Doolittle became their wedding planner. Redder, who hit it off with the couple when they were planning their engagement ceremony at the Alumni House, officiated.
Redder became ordained a year ago to assist family members and friends who were looking for something other than a traditional ceremony. This was her second wedding. She has two more scheduled.
She adapted the ceremony so the 25 families who attended could say a few words and wish them well.
 "It was perfect in every way except one," Redder said. "I so wanted to give them both a huge congratulations hug."
The two took the week off of work for a stay-at-home honeymoon. They hope they can go to Hawaii in July for a real one.
"I am so grateful we did it," Kohistani said. "It was so personal and it felt so intimate. It was so beautiful. It was better than anything I expected."
Topics