Integrated Sciences Academy launches two new interdisciplinary minors
RIT students can now minor in cognitive neuroscience and art of science/science of art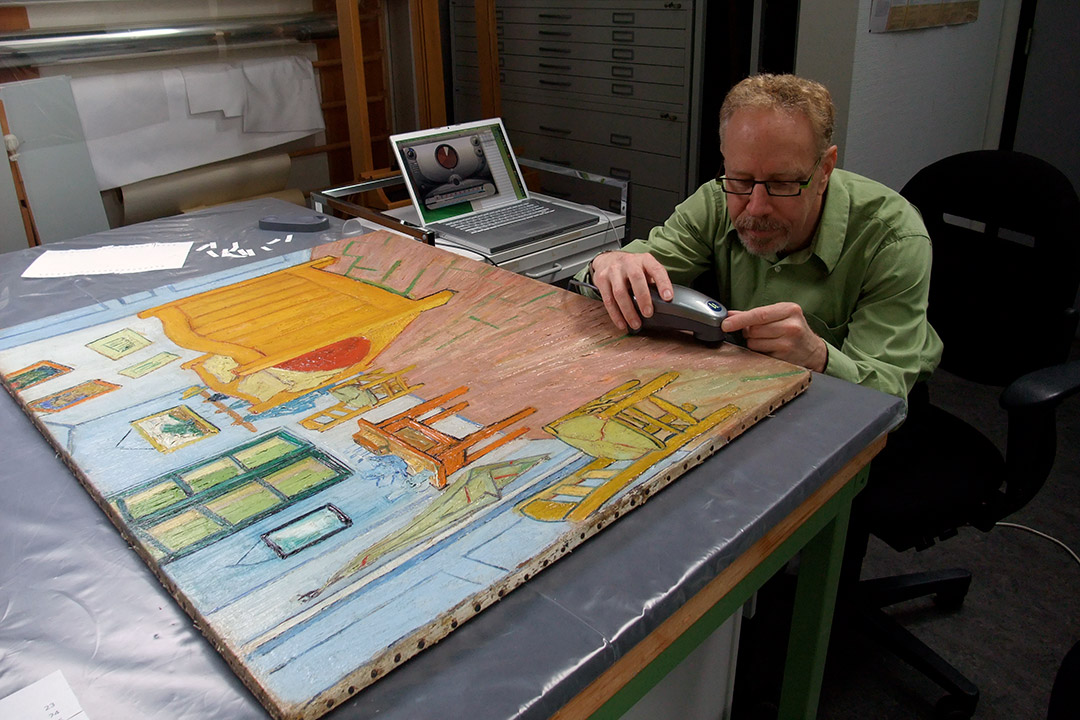 Susan L. Stanger
Rochester Institute of Technology students now have the option of minoring in two new interdisciplinary programs rooted in science. The Integrated Sciences Academy now offers minors in applied cognitive neuroscience and art of science/science of art.
The minor in applied cognitive neuroscience explores the biological underpinnings of cognition, delving into the science of the brain to understand the mental processes behind cognition and perception, particularly visual perception. Neuroscience is a rapidly growing field and the minor will encourage students to take courses in biology, psychology, color science and other disciplines. Mark Fairchild, head of the Integrated Sciences Academy, said that the program emerged organically from RIT's color science program.
"That's actually a big part of what we do in color science because we're studying human perception so much," said Fairchild. "We'll involve far more people than just the color science faculty, but it was a natural fit for us."
The art of science/science of art minor was designed to show students how art and design can be applied in good scientific practice and how the sciences impact the materials, processes and ultimate perceptual enjoyment of the visual arts. Students minoring in the program take an integrative seminar course and can select from others in the sciences, art and humanities. Fairchild said the minor is an important option for students to have since RIT prides itself on being one of the top universities in the nation working at the intersection of science, technology, the arts and design.
"It's something RIT is known for," said Fairchild. "We already offer several classes that explore the science behind the fields that are largely artistic. Those form the basis of the minor and we pulled elective courses from all over campus to let students get a sense of the interaction between art and science in general. We could see a lot of students from both sides taking interest—art students wanting to learn a little more about science and science students wanting to learn more about art."
For more information about both programs, go to https://www.rit.edu/science/integrated-sciences-academy.
Topics