Preserving history: RIT alumni leading the way in establishing imaging standards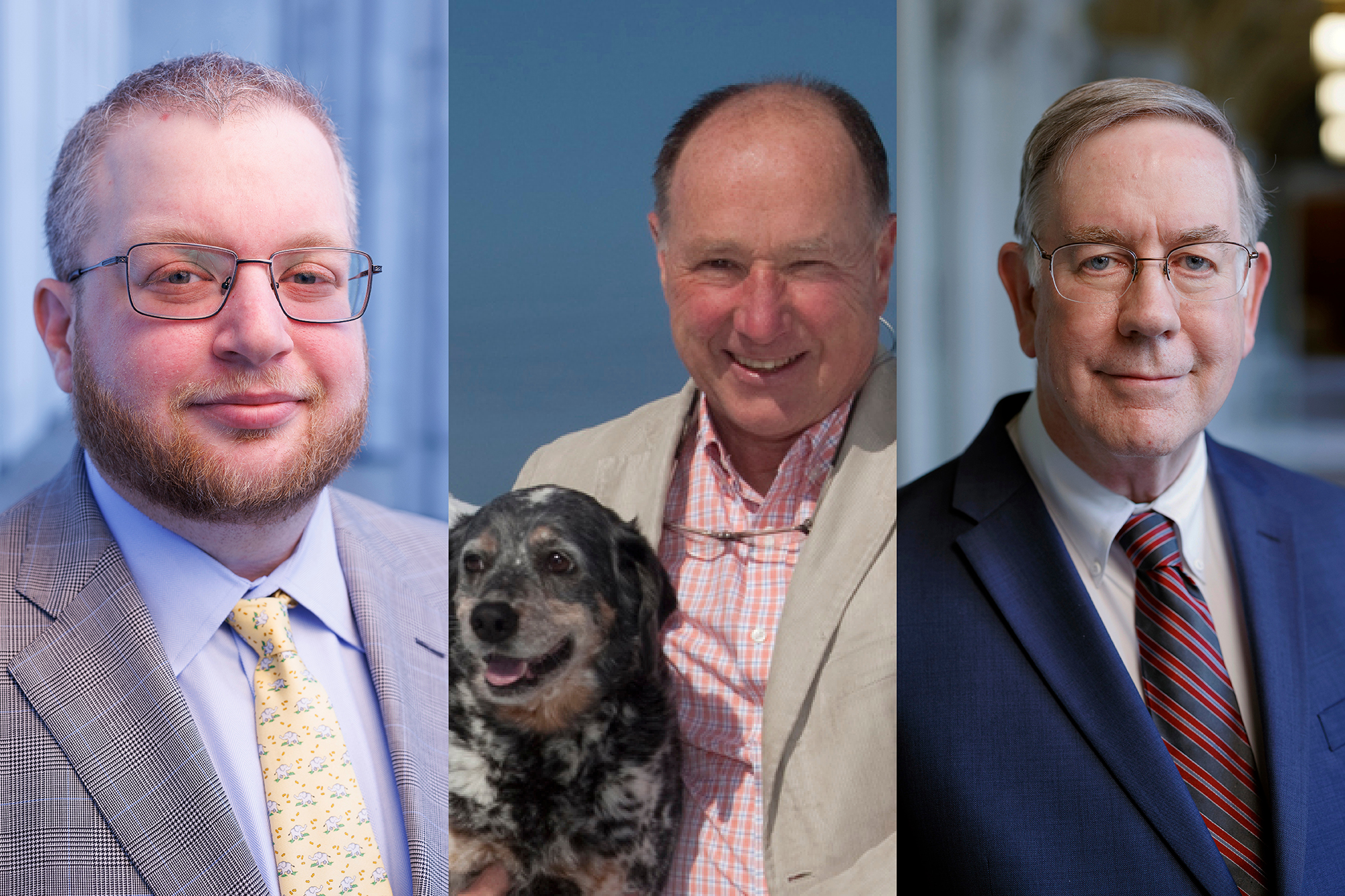 Since the 1990s, libraries, archives and museums have digitally reproduced physical materials to widen the public's access to them online and in publications.
But the practice was long devoid of substantive guidance. 
When former RIT faculty Franziska Frey presented at an on-campus symposium, Tom Rieger '74 (photography) recalled her research on a widespread issue within cultural heritage imaging. Frey's study, Benchmarking Art Image Interchange Cycles, revealed starkly different viewpoints of what leading institutions considered acceptable reproductions. 
"What was clearly lacking was a framework to standardize digitization, evaluate quality and provide the research and testing needed to assure that what we all were doing would stand the test of time," Rieger said. "FADGI solved that. It established benchmarks."
FADGI is the Federal Agencies Digital Guidelines Initiative, a consortium of imaging, video and audio specialists from federal agencies dedicated to developing sustainable guidelines for digitized historical, archival and cultural content. 
Rieger and fellow Rochester Institute of Technology alumni — Matthew Breitbart '10 (photojournalism option; photographic and imaging arts BFA) and Don Williams '82 (imaging science) — are, as core members of FADGI, at the forefront of establishing consistency and quality in materials reproduced through scans or photographs. 
Hosted by the Library of Congress, FADGI provides publicly accessible, uniform methods to drive the digitization efforts of federal agencies, libraries, archives, museums and institutions not only in the U.S., but worldwide. 
FADGI, chartered in 2007, consists of working groups studying issues related to two major areas: still images and audio-visual. The initiative encourages a good-faith effort by participating agencies to follow guidelines in digitizing maps, photographic prints, sound and video recordings, films, born digital content and much more.
Rieger, manager of the Digitization Services Section at the Library of Congress, heads FADGI's Still Image Group. Breitbart, a digital imaging specialist at the Library of Congress, contributes to the Still Image Group as a subject matter expert. Williams, founder of software company Image Science Associates, invented the software and targets used to assess FADGI standards.
Together they and their government colleagues are the innovative minds shaping the future of cultural heritage imaging. 
"FADGI is core, essential DNA for the Library of Congress," Rieger said. "The only way to make use of 200 years of accumulating everything under the sun from every corner of the world — only a tiny fraction can actually come to the library and use it — is to make it more broadly available and easily searchable. With digitizing, we've done that."
FADGI's third edition of the Technical Guidelines for Digitizing Cultural Heritage Materials are publicly accessible on its site now. A final revision is set to publish this January. Around the same time, the M-19-21 standard, a category of FADGI guidelines, is slated to go into effect. 
M-19-21 is a government-wide mandate issued by the National Archives and Records Administration (NARA) and the Office of Management and Budget. It requires all executive branch agencies to transition their new and archived physical records to an exclusively-electronic format with appropriate metadata. 
"It feels incredible," said Breitbart, an authority on M-19-21 subject matter. "If you told me when I graduated from RIT, 'You're going to be involved in this and all of a sudden it's going to be the law of the land,' I would have thought there is no way, it's not possible."
The M-19-21 image quality standard was adopted in response to a veteran requesting their medical records from the U.S. Department of Veteran Affairs, but the scanned copies were illegible. It escalated to a United States Court of Appeals for Veterans Claims case, called Robinson v. McDonald. 
Breitbart's photojournalism training has a heavy presence in his career. From his work with FADGI and the Library of Congress to previously photographing presidential remains and other museum objects with the National Museum of Health and Medicine and Smithsonian National Museum of Natural History, "I'm telling stories with images," Breitbart said. 
He joined FADGI in 2012 and soon after met Rieger and Williams. 
Williams is a pioneering figure in digital imaging performance. To demonstrate the importance of imaging guidelines, he often points to a web search of the famous Johannes Vermeer painting "Girl with a Pearl Earring." It returns hundreds of variations, each one appearing different in color, quality and every other image specification.
"That is what we're trying to prevent," Williams said. "The real motivation and momentum around all of these standards is imaging consistency and unequivocal communication."
Williams developed the GoldenThread targets and software critical in solving the rampant issue. He equates a target to a ruler, measuring the defining qualities of images.
"Where's the bull's eye? What am I supposed to be aiming for?" Williams said. "That's the idea."
Scans informed by targets are then interpreted by the software, which objectively evaluates image details in relation to FADGI specifications and notifies users what adjustments, if any, are needed.
As a field, Rieger said cultural heritage imaging is "exploding with opportunity worldwide." However, the industry can be difficult to discover, he said.
The three alumni are steadfast in their belief that college students need more opportunities to become immersed in digital asset management and its requisite skills. 
The Digital Asset Management course taught by Frey when she was at RIT had an undeniable impact on Breitbart's career.
"Everything I learned from Dr. Franziska Frey is 10,000 percent applicable," Breitbart said. "(Skills in digital asset management) are what will get people jobs. This is the future of government imaging and digitization."
With Breitbart, Rieger and Williams leading the way in cultural heritage imaging, they hope future RIT graduates can continue a legacy of contributing to the burgeoning field.
"Every archive, library and museum in the world is begging for talent in imaging," Rieger said.