Rochester community invited to learn about star constellations at RIT Observatory April 22
The open house event is free and open to the public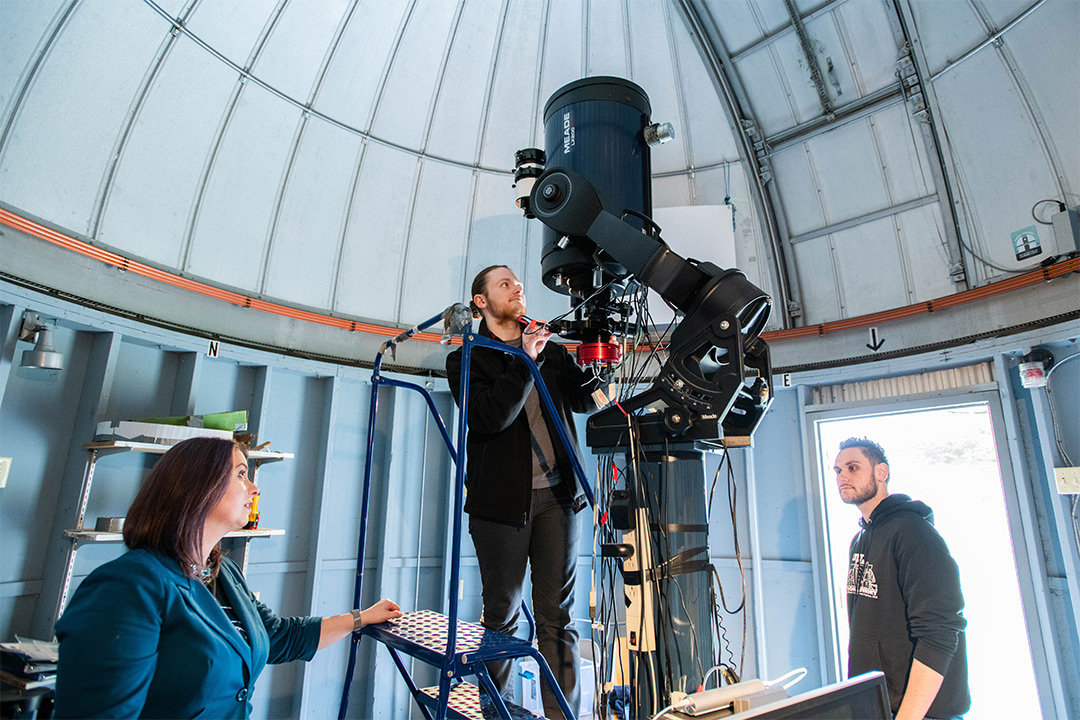 The Rochester Institute of Technology Observatory is hosting an open house to teach members of the Rochester community how to identify constellations, the patterns of stars in the sky that mark the figures of heroes, monsters and characters from ancient myths.
The public is invited to the observatory from 8:30 to 10 p.m. on Monday, April 22. The RIT Observatory is located at 645 John St., near the intersection with Bailey Road at the southeastern corner of the RIT campus.
"We'll help you to learn where to look in order to find Leo the Lion, Gemini the Twins, the Big Dipper, the Little Dipper and even the North Star," said Michael Richmond, professor of physics and director of the RIT Observatory.
After some practice, visitors will have a chance to point out a constellation correctly to win a prize. The event organizers will distribute charts showing the location of constellations in the sky that visitors can take home. Visitors can also look through the Observatory's telescopes at star clusters and galaxies and periodically see one of the Lyrid meteors streaking across the sky.
The event is free and open to the public. Visitors are encouraged to bring pencils, crayons and a flashlight. A map and weather updates can be found at https://www.rit.edu/cos/observatory/.
Topics