Scholarship at RIT/NTID to benefit deaf, hard-of-hearing student in STEM-related majors
Scholarship is tribute to late NTID faculty member and alumna Melissa Skyer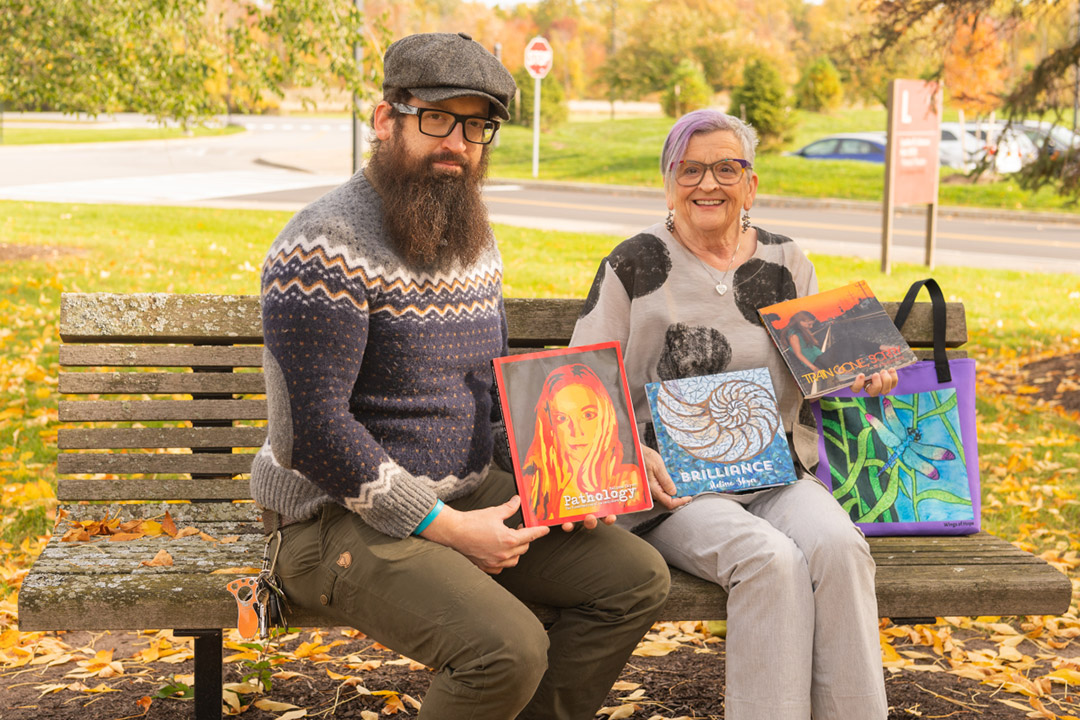 The mother and brother of a late Rochester Institute of Technology/National Technical Institute for the Deaf faculty member and alumna are paying tribute to her memory by establishing the Skyer Family Foundation Endowed Scholarship to assist deaf and hard-of-hearing students achieve success in STEM-related majors. Melissa Skyer passed away March 9, 2022, after a long illness.
The new scholarship is designed to recognize Melissa's excellence in teaching and leadership and mentorship of women scientists, and it will be awarded to students who mirror her academic achievement and passion for science at the upperclass or graduate levels.
Melissa's mother, Solange "Sally" Skyer, was an academic advisor for NTID's business studies department and Counseling and Academic Advising Services. She retired in 2016. Melissa's brother, Michael, also is an RIT graduate and, until recently, taught in NTID's master's in secondary education program. He now is an assistant professor at the University of Tennessee, Knoxville.
Both were inspired by Melissa's love of science, the environment, poetry, and art.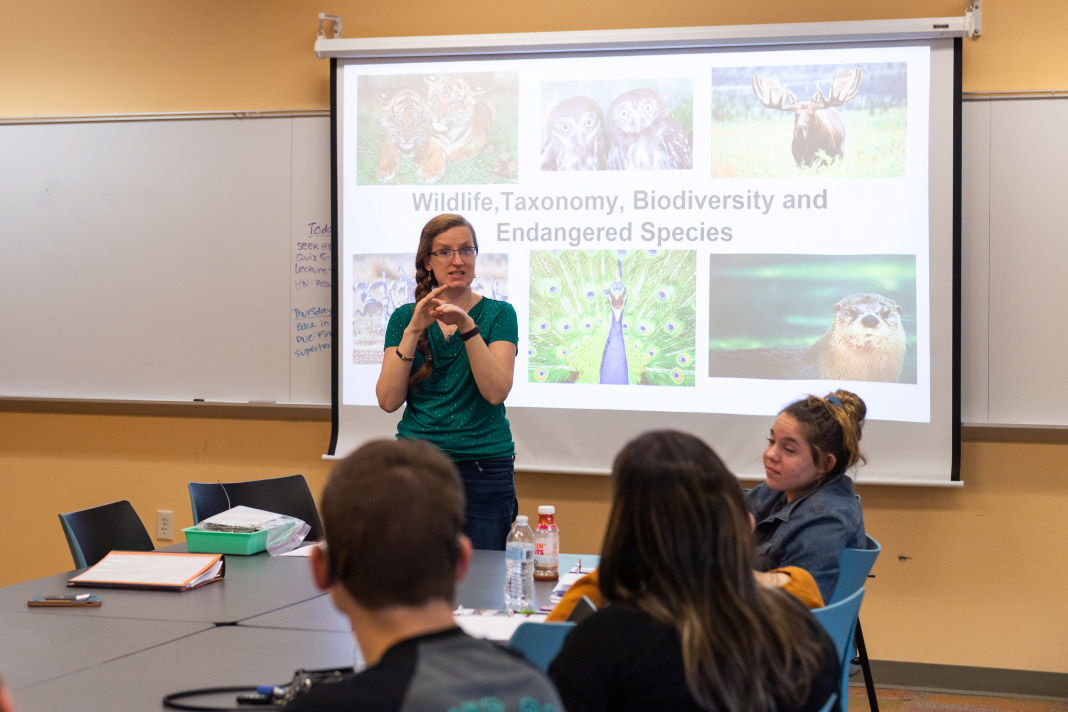 Mike Guinto
"Melissa was always fascinated by the Earth," Michael said. "This fascination continued throughout her life. Her work with the River Otters Project in the nearby Genesee Valley Basin became part of her master's thesis. She was always interested in investigating the best ways to preserve the natural world."
"Michael and Melissa grew up on the RIT campus and played on the swing sets at RIT's Horton Child Care Center before Margaret's House was established," Sally said. According to Sally, NTID was a second home to Melissa and Michael.
Melissa was a scientist and an artist, focusing her paintings and mosaics on forests and waterways. She also wrote poetry, authored three books, and did printmaking. Her final work, "Brilliance," is a colorful, joyful mosaic.
"I encouraged Melissa's exploration of art," Sally said. "While she was in high school, I gave her permission to paint her room many colors, and it remains that way to this day."
Melissa earned a bachelor's degree in biology in 2004 and master's degree in environmental science in 2006, both with highest honors, from RIT. She became deaf during graduate school, yet she forged ahead, not letting anything slow her down or alter her goals, according to her family.
In 2014, Melissa joined the NTID faculty, serving as a tutor in biology and environmental science for deaf and hard-of-hearing students in RIT's College of Science, as well as teaching courses in general and environmental science.
While a faculty member in NTID's Department of Science and Mathematics, Melissa developed the first online environmental courses for the department, creating detailed videos for each lesson in both spoken English and American Sign Language.
"Melissa's legacy will continue in so many ways, especially through the fascinating and highly creative online environmental science course she designed a couple of years ago," said Matthew Lynn, chairperson of NTID's science and mathematics department. "Each course video showcases Melissa teaching about a different aspect of environmental and earth science. She was passionate about designing and creating this online learning opportunity for our students, and her pride in the outcome of this curriculum product was evident. The development of this online course required a significant amount of effort, and what Melissa produced, in terms of recorded lectures in spoken English and in American Sign Language, is a stellar example of how to deliver an online curriculum in an exceptionally accessible fashion to a wide audience of students."
Service to RIT/NTID and to the local community also was an important aspect of Melissa's work. She supported efforts by NTID's Co-op and Career Center by leading workshops to help other scientists understand best practices for working with deaf and hard-of-hearing students during their required cooperative work experiences. Melissa also was heavily involved in Project Lead the Way efforts at nearby Gananda High School, where she delivered presentations in biomedical science and specifically on various issues related to deafness. She was an active supporter of NTID Outreach activities, including health science careers and agriculture camps for deaf and hard-of-hearing high school students in California. Locally, Melissa joined the nonprofit Genesee River Watch in 2019 as a member of the Board of Directors, where she participated on the group's technical and educational sub-committees. Each of these activities not only highlighted her scientific leadership in the community, but also helped others see how deaf and hard-of-hearing scientists can make important and lasting professional contributions. These efforts have helped ensure the mentorship of the next generation of deaf and hard-of-hearing scientists and the allyship of their hearing colleagues.
"We want the scholarship to benefit students who are goal-oriented like Melissa," said Sally.
"We want to lift up and empower deaf women in STEM," Michael added. "As we broaden the number and impact of deaf women professionals, we provide the scientific world with alternate points of view, which hopefully brings about new ways to solve the serious problems facing our natural world today and into the future."
The college expects to award the first scholarship in spring 2024.
Giving contributes to Transforming RIT: The Campaign for Greatness—RIT's $1 billion university fundraising effort. This blended campaign has raised more than $975 million in support from a variety of investors, including alumni and friends, government and corporate partners, and research foundations and agencies.
Topics