Accessible First-Year Research Opportunities
March 1, 2022
McKenzie Watts (biotechnology)
Faculty: Andre Hudson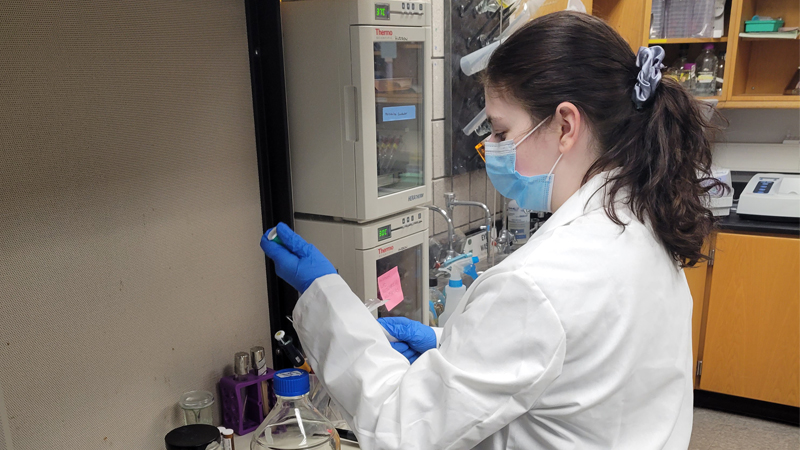 As a child growing up in Germany, McKenzie Watts was always interested in science. While other girls were asking for dolls, she wanted a rock polisher and Bill Nye the Science Guy DVDs. Today, she is first-year biotechnology and molecular bioscience student at RIT, working in a research lab with Dr. André Hudson on an antibiotic discovery and development project.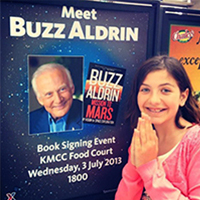 McKenzie had a unique high school experience. She went to a DoDEA high school (Department of Defense Education Activity) on Ramstein American Airbase in Germany. Going to a school such as Ramstein gave her some incredible opportunities. She took 13 AP classes throughout high school and was involved in the National Honor Society and Student 2 Student program (specifically for DoDEA schools that aid incoming students).
During this time, McKenzie became focused on pursuing a science career. At first, she was a bit lost on which direction she wanted to take until she dealt with a genetic disorder scare. Then, she decided she wanted to work towards developing treatments for people with genetic disorders. "I had always been really fascinated by rare genetic disorders, so the decision to pursue that was very easy for me."
In Germany, McKenzie had never heard of RIT until she received a pamphlet in the mail. She was impressed that they sent it to her all the way from the United States, so she decided to check it out. McKenzie was unsure of what specific degree she was interested in until she saw the electives for biotechnology like human genetics and eukaryotic gene regulation and disease. She was convinced and applied to RIT.
McKenzie discovered the Hudson Lab while attending a symposium at RIT. Professors presented their research and announced that they were looking for students to join their lab. "I found Dr. Hudson's research interesting, even though I had never previously considered working with bacteria. I sent him an email after the symposium, and he got back to me within two days. I was so surprised. "Each step of the process, I was thinking, 'there's no way I'll get this,' and then I did!"
McKenzie's current role in the lab is identifying and characterizing antibiotic lead compounds. Simply put, her job is to isolate the chemical compounds that bacteria produce via various extraction methods, a project that is funded by the National Institutes of Health which provides compensation for undergraduate students to work on the project.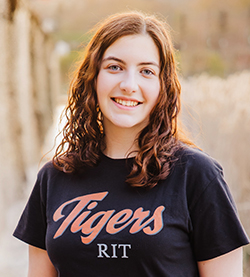 "The best part about research at RIT is that it's so accessible. Anyone can do it if they have the initiative to go and try. My advice to any other students, especially first-year students who want to do research—reach out to professors and see what happens. Even if it doesn't work out the first time, eventually it will."
McKenzie said her experience at RIT so far has been amazing. She feels like she's accomplished so much more in her time at RIT than she ever did in high school. Her advice to high school students who want to pursue a field like hers is not to be intimidated. "I would look up at these accomplished professors and feel so small because there is no way that I could ever do that. You have to remind yourself that at some point, they were also just college students with no research experience."
Besides doing research at the Hudson lab, McKenzie also supports the College of Science through the College of Science Ambassadors (COSA) program. COSA promotes the college to prospective students at open houses and virtual meetings. She is also an Assembly Fellow for the upcoming Access Assembly in the Summer and a Campaign Coordinator for the Youth Action Campaign for International Humanitarian Law for the Red Cross.
"I think RIT is a wonderful school, and I'm so glad I've had all these opportunities!"
About the Hudson Lab
The Hudson Lab trains the next generation of scientists to solve today's problems and prepare them for future and emerging scientific issues. Dedicated to addressing the problem of antibiotic resistance, Dr. André O. Hudson and his group focus their research on the identification and characterization of novel antibiotic lead compounds. They use techniques and approaches from biochemistry, molecular biology, bioinformatics, genomics, and microbiology. In addition, the lab has ongoing projects addressing various aspects of amino acid metabolism and microbial genomics.
---