Chemistry MS Provides Path from Brazil to Business
February 25, 2022
Wagner DaSilva '04 (chemistry MS)
Faculty: Gerald Takacs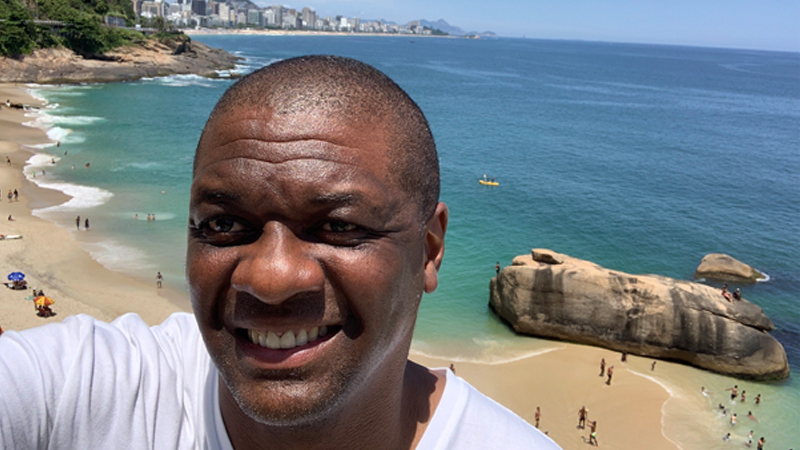 Coming from a "one-traffic-light" town in Brazil called Cachoeira Paulista-SP, Wagner DaSilva '04 didn't know how to achieve his dream of earning his MBA outside of Brazil; but he was determined. That determination, good training, and a few key relationships propelled him from Brazil to the business world. Today, Wagner is the Americas Alliances and Solutions Leader for EY's life sciences sector.
Wagner completed his bachelor's degree in Chemical Engineering in Brazil and was teaching high school. The job market was difficult at the time and he was looking for master's degree programs. He found a scholarship program where he could conduct research in Sweden and that changed his life.
Wagner went to Sweden for a research internship through the International Association for the Exchange of Students for Technical Experience (IAESTE). During his time there he met RIT students participating in one of RIT Global's several study abroad programs in Sweden. Wagner's experience in Sweden was punctuated by his friendship with RIT student Jason Rounds. Jason was in the Mechanical Engineering program at RIT and a member of RIT's Baja team. Their friendship soon became more like family and Wagner refers to Jason as his "American brother."
When the RIT Baja team was preparing to race in the SAE Brazil event, they needed someone to help with the language and local rules. Wagner was soon brought on as a translator for the students and professors, and to help get the race car through customs. Even though RIT didn't win that race, Wagner did. He was invited back as a translator for the Brazilian team when RIT hosted the next race. Spending all this time with students and professors eventually led Wagner to check out RIT, and he landed in the chemistry master's program.
What first caught Wagner's attention at RIT was the welcoming atmosphere and international student body. The network of international students helped him navigate his new home, including the cold of Rochester! Wagner also fondly remembers the support and guidance he received from Dr. Gerald Takacs in the chemistry program.
"He was like a father to me, helping me structure my schedule and take the right courses."
Although Wagner says he had the discipline to solve complex problems, RIT enhanced it. His time working on research helped cement the process-oriented mindset needed to finish the work, publish the paper, and graduate. This training has served him well in research, business, and even life. He says, "the process-oriented, disciplined approach and ability to manage time stays with you - it gets into your blood."
With the help of Dr. Takacs, Wagner secured an internship with Xerox and earned a full-time position as a Project Chemist. Now in the business world, Wagner was one step closer to achieving his dream of earning an MBA. After 2 years in industry, he enrolled in the Simon Business School at the University of Rochester and earned his MBA. Leveraging his new degree, Wagner moved into a financial analyst position with Xerox's Worldwide Enterprise Business Group.
In the ten years since, Wagner has worked in financial analyst roles for PwC, Nissan Motor Company, and EY. In his current role with EY, Wagner is responsible for structuring the funding process and facilitating the execution of go-to-market strategies for new technology solutions in the life sciences sector. This can include traditional pharmaceutical companies or med-tech companies like those that supply X-ray or lab analysis equipment.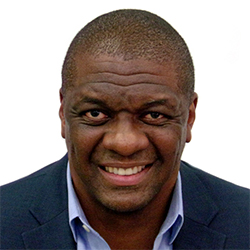 According to Wagner, the most important skill for work in the life sciences business world is a vision to solve problems. Whether in research or business, he emphasizes the value of having a vision or strategy, a plan to solve the problem and the discipline to follow through. "Even if that is simply going to the lab, doing your work, talking with your advisor," says Wagner.
Wagner also advises students to invest in the interpersonal communication skills and relationships that go with it. "This can be particularly hard for scientists/engineers who are more often introverts." The ability to network, build relationships both in and outside of school, and to get co-ops or internships is important. Wagner credits RIT for providing great social and extracurricular opportunities for international students to connect. He recommends students take advantage of the RIT Office of Career Services and Co-op.
What about that degree in science?
Wagner admits he doesn't use his background in chemistry and chemical engineering every single day, but it's a skillset he can offer when needed. For example, a project with a large chemical company in Germany needed a chemical engineer with business experience and a familiarity with the Brazilian market. Wagner was the perfect person for that opportunity.
As the worlds of science and business continue to overlap, Wagner advises students to consider where their passion lies and follow it. He advises students who want to research future vaccines to stick with science. For those who wish to promote or communicate with others about future vaccines, make sure they understand the basics of science and gain skills in marketing and business. The future will need people in both of these areas and the space in between. No matter what students want to pursue, Wagner reminds them to start with their initial vision and strategy, find someone connected with that path, and follow-through.
---