Food
Food is an integral part of sustainability.
Where and how it is produced, how workers are treated, how animals are raised, the chemical inputs and waste outputs, the nutritional value of products, and the need to preserve farmland and communities are all factors that need to be taken into consideration.
Grow or Buy Local Food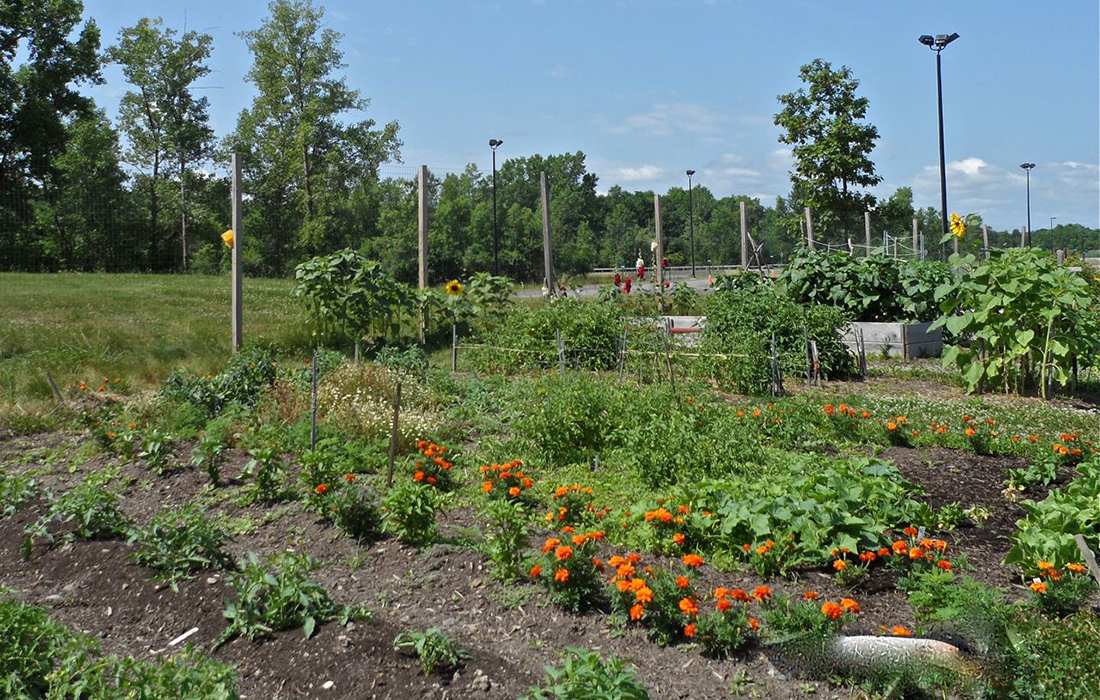 RIT Community Garden
A group of RIT employees and students established and maintain a community garden on the campus grounds, south of the Tennis Courts. All faculty, staff, students, alumni, or retirees of RIT are welcome to join the RIT Community Garden, located south of the tennis courts. You can sign up for your own parcel or share a parcel with an office or club.
RIT Dining Services
The Market at Global Village
Located in Global Village, The Market at Global Village is the on-campus destination to purchase organic, local, ethnic, fair trade, and sustainable foods, beverages, gifts, and household goods. The Market offers a diverse mix of foods and ingredients from around the world. The Market focuses on providing products that are international and ethnic, sustainable and all natural, local and fair trade. More
Promoting Reusable To Go Options
OZZI – Through the use of the OZZI system, RIT dining has been able to drastically reduce the use of disposable to-go containers. Gracie's, Sol's Underground, Commons and Brick City Café all use the Ozzi System. More
Reusable Mug Discount- All RIT dining services coffee shops only charge patrons the price of a small coffee when they use a refillable mug. Coffee shop locations
Promoting Local Minority and Women Owned Businesses
Dining Services' unique "Visiting Chef" program, allows the University to feature food from local restaurants during meal service in several of the large dining venues. Through this program more than $900,000 went to 11 different local businesses. The majority of the visiting chefs are small, family businesses, several of which are minority and/or women owned.  Today's Visiting Chefs
Composting
RIT diverts nearly 150 tons of food waste from the landfill each year. Food scraps are collected from Gracie's, Commons, and the SAU dining venues and sent to a composting operation in the region.
RIT FoodShare Facebook Group
RIT community members can post when and where there is free food leftover from an event that is available for students.

 
RIT FoodShare Center
Located at 113 Riverknoll within the Apartment Area West office, the center is open to any member of the RIT community to donate non-perishable items, swap out items they have for those they want, and/or take items they need.