Recycling and Waste
RIT is working hard to reduce the amount of waste generated on campus. The first step is to practice the 6 Rs: Refuse, Reduce, Reuse, Repair, Repurpose, Recycle.
Paper & Cardboard
Gable Top (Milk and Juice) Cartons and Drink/Soup Boxes

: remove and throw away plastic straws; reattach caps for recycling.

Newspapers, Magazines, Catalogs, etc.

Home Office Paper, Files, School Papers, etc.

: shredded paper in brown paper bags only.

Junk Mail, Advertisements and Brochures

All Envelopes

: window envelopes too!

Corrugated Cardboard

: flattened, (

no waxed cardboard

)

Phone Directories and Soft-cover Books

Paper Boxes—cereal, cracker, soda, tissue, shoe, gift, toy, etc.

: flatten box and recycle any plastic liners at grocery store with other plastic bags.

Pizza Boxes & Paper Egg Cartons

: discard all contents and flatten.
Plastic Containers
Bottles

: beverage, soap, squeeze bottles, and spray bottles (reattach caps, pumps, and lids)

Jugs

: milk, laundry detergent, etc. (reattach caps)

Jars

: peanut butter, mayonnaise, sauce, etc. (reattach lids)

Tubs

: dairy products like sour cream, margarine, yogurt etc. (reattach lids)

NO plastic bags, foam egg cartons, single-use plastics (coffee pods, straws, utensils, cups) or prescription bottles
Glass
Glass Food and Beverage Bottles, Jugs and Jars

: reattach and recycle lids and caps.

No drinking glasses, window glass, pyrex, light bulbs, etc.
Metal
Metal Food and Beverage Cans

: lids are accepted.

License Plates:

defaced

Metal Pots, Pans and Aluminum Foil/Foilware

EMPTY Aerosol Cans

: with caps. NO pesticides or spray paints (contact EHS for disposal instructions for these items).
The following items cannot be put in the Recycling bins:
Plastic bags (separate collection bins for plastic film by the 2 campus post offices)

Foam (i.e. Styrofoam©)

Food or liquid waste

Propane tanks (contact EHS for disposal instructions)

Cord/Hoses/Ropes

Prescription bottles

Electronics (see electronics recycling section below)

Sharps/Syringes (contact EHS for disposal instructions)

Clothing (can be donated to Bern's Closet, Goodbye Goodbuy!, or a local thrift store)
For more information review the Frequently Asked Questions.
Need signs for your room or office? Download them here:
Other Materials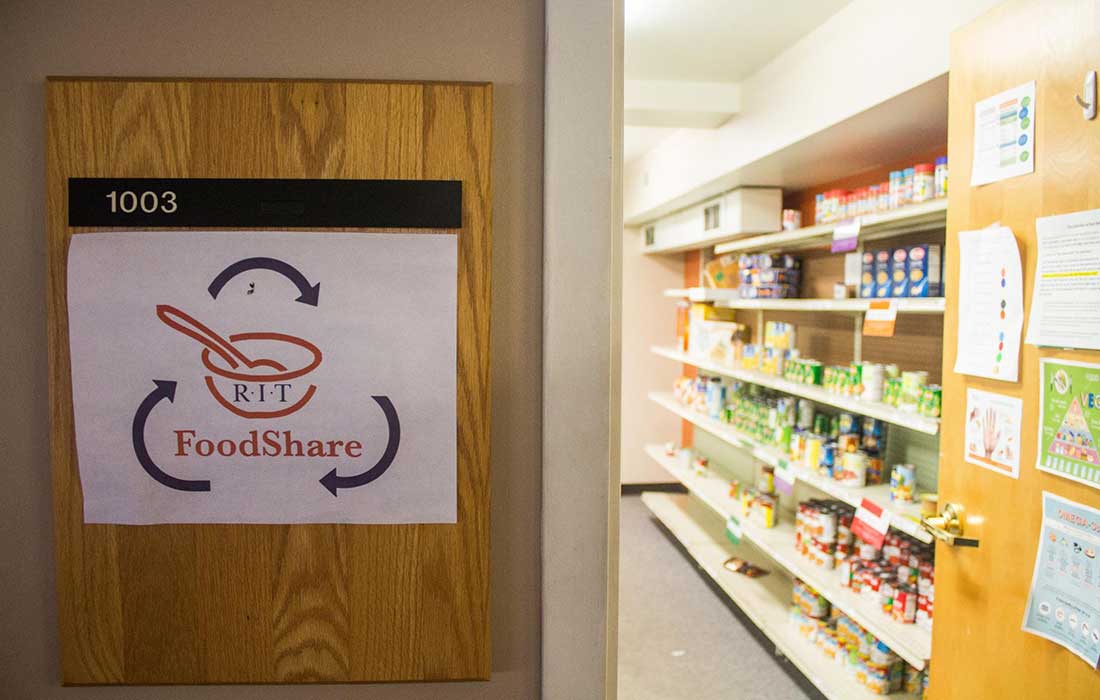 Excess Food and Food Waste
RIT Dining Services participates in programs to reduce waste and divert food scraps from the landfill, and the RIT FoodShare program works to put excess food in the hands of those who need it.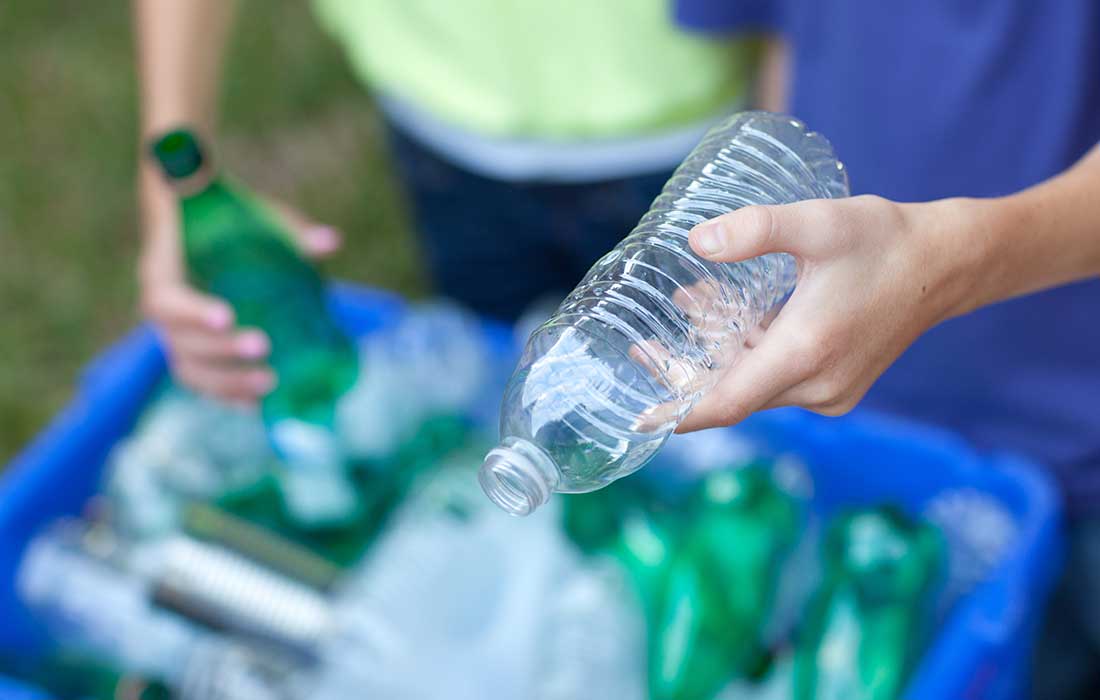 Bottle Return
In addition to the mixed recycling bins on campus, RIT Dining Services operates an on-campus bottle return location to allow students to easily recycle their beverage bottles and receive their 5 cents deposit back.
Furniture
Procurement Services offers guidance on what to do with excess or obsolete RIT-owned furniture. Student furniture from apartments and residence halls can be donated to Goodbye, Goodbuy! during spring move out.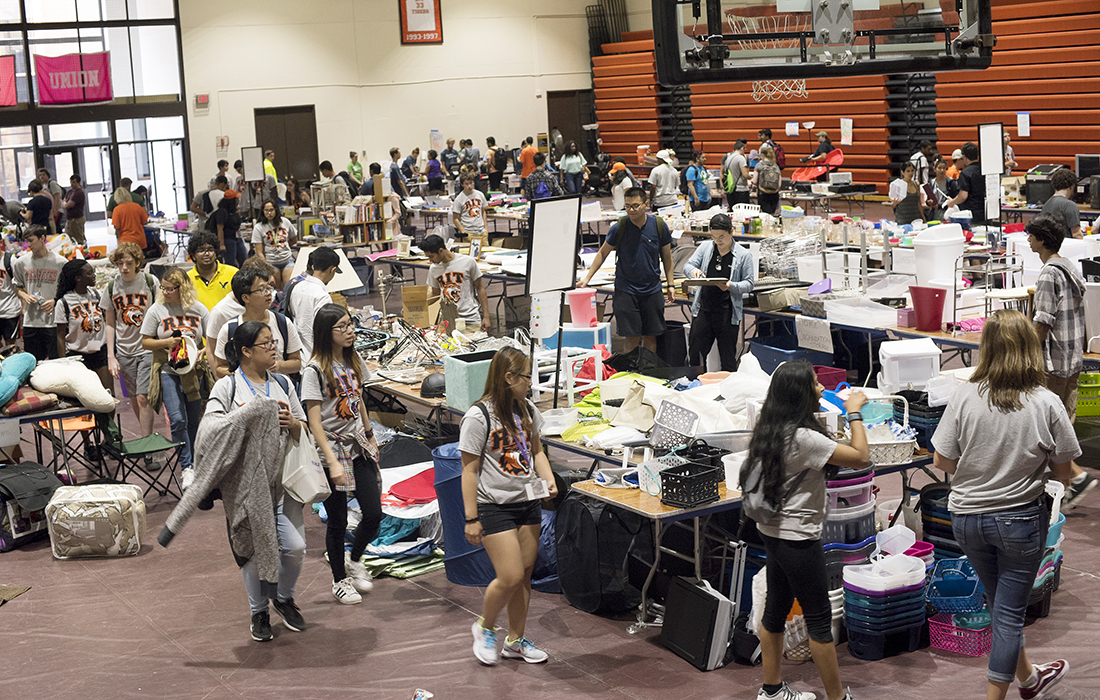 Goodbye, Goodbuy!
Goodbye, Goodbuy! is a student-led reuse program that focuses on usable goods discarded during move out. Every year, hundreds of volunteers help collect, sort, donate, and sell roughly 35 tons of material through this program.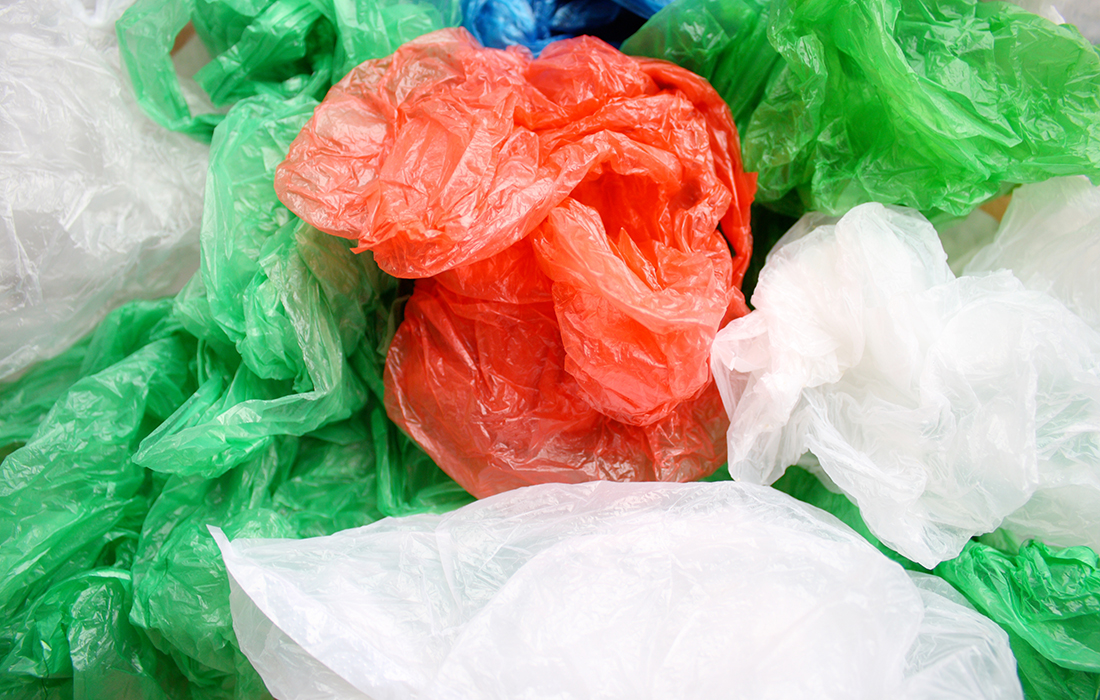 Plastic Bags
Thanks to a partnership with Wegmans, there are two plastic bag recycling locations on campus. One is near the post office in Nathaniel Rochester Hall, and the other is in the lobby area of Crossroads Cafe in Global Village. Wegmans recycles the bags into new bags.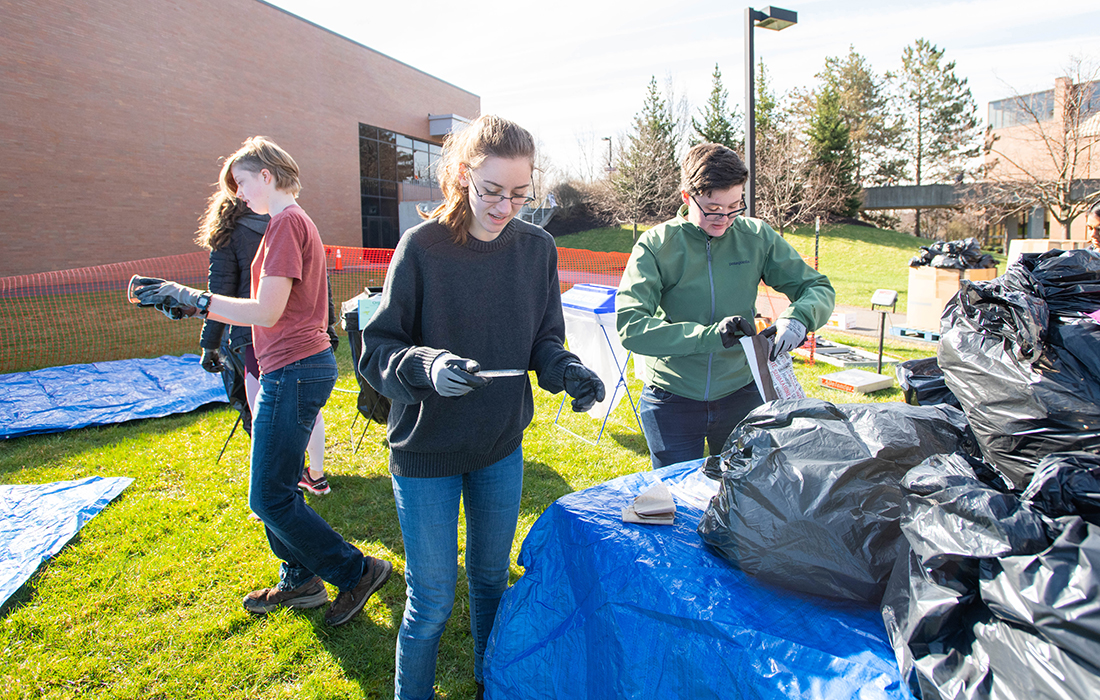 Waste Audits
We can always use more data on the composition of our waste streams! From these audits, the sustainability department can provide recommendations for how to reduce waste sent to the landfill.
Questions
Any questions?
Do you have questions about an item or material that isn't on this list? Do you want to know more about recycling?