Alumna spearheads accessible design efforts in the community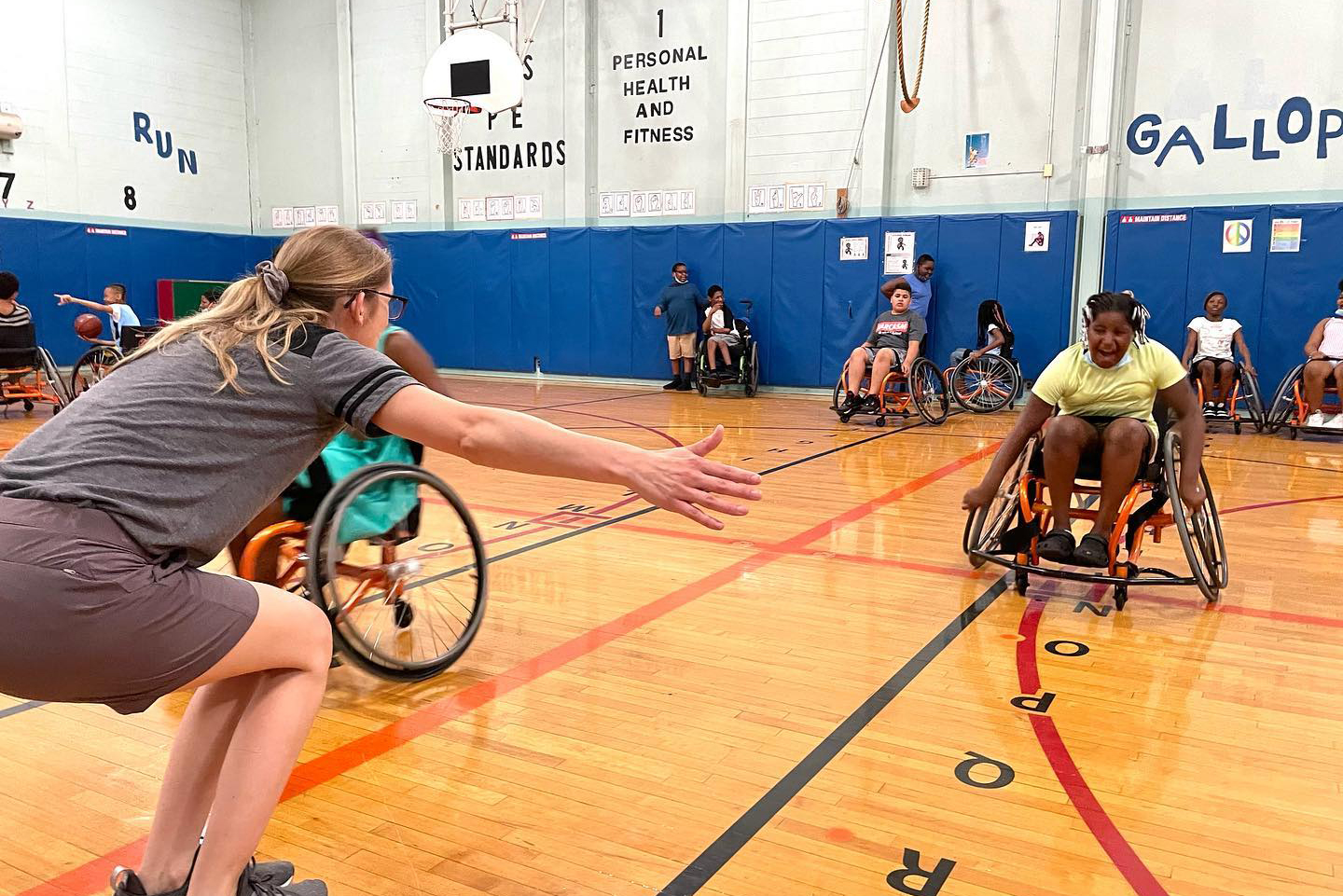 As a nationally-recognized recreational therapist, Caralie Fennessey '20 MS (integrative design) has made a career out of guiding people to their physical and social goals. 
But when design obstacles stood in the way of creating more inclusive communities, she sought a solution.
She enrolled in the integrative design master's program in RIT's College of Art and Design to deepen her understanding of deploying design-thinking methodologies to overcome complex challenges. 
Now, Fennessey melds her background in recreational therapy with a passion for accessible design as the operations director at Endless Highway. The local nonprofit provides equipment, experiences, funding and partnerships to ensure children and adults with physical disabilities can participate in adaptive and inclusive sports, recreation and arts programs. 
In RIT's integrative design program, Fennessey learned how to effectively communicate and collaborate with designers and engineers. While not a designer by trade, the knowledge she developed of the design process allowed her to advance Endless Highway's mission.
"It is so much more than just building or making or designing," Fennessey said. "It's really about designing with empathy and being a more open-minded designer. You're not limited to what just comes out of your own head."
In her role, Fennessey works with a variety of community partners to help bring inclusive designs and accessible equipment and experiences to venues like hotels and playgrounds. One example of Endless Highway's work is consulting with The Strong Museum of Play on producing exhibits that are fully accessible. Fennessey also secures funding for adaptive sports equipment for individuals and groups. 
"Finding this little niche that I'm in now, which serves more in the equipment and the design space, that is because of spending years in the field and constantly meeting these design barriers where we're saying, 'Why doesn't this exist?'" Fennessey said. "Or, 'Why does this have a lever and not a button and now this person can't use it?' Things could be easier or more inclusive with that forethought."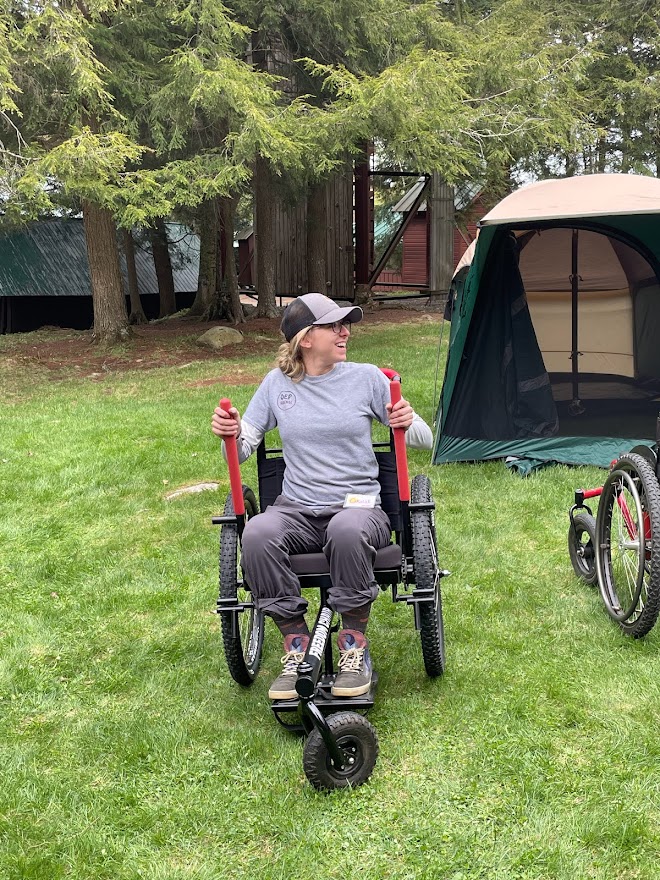 Fennessey said her prior professional experiences, coupled with working alongside peers with diverse cultural and educational backgrounds at RIT, has given her a well-rounded view of how to apply a design process that positively affects all users.
She believes gathering as many perspectives as possible when approaching a problem is imperative to inclusive design. Her ability to speak the language of designers and engineers makes the process even more productive.
"When the diversity of your team is greater from the beginning, in every way possible, that end result is going to be that much more effective," Fennessey said. 
Fennessey became hooked on design-thinking strategies during an RIT IdeaLab workshop, which challenges multidisciplinary student teams to solve unique problems faced by local organizations. She was a community consultant while working for CP Rochester and, in the process, realized the value of heavily involving end users in designing products and services.
"So much stemmed from that, realizing design is an area where we can make an impact," Fennessey said.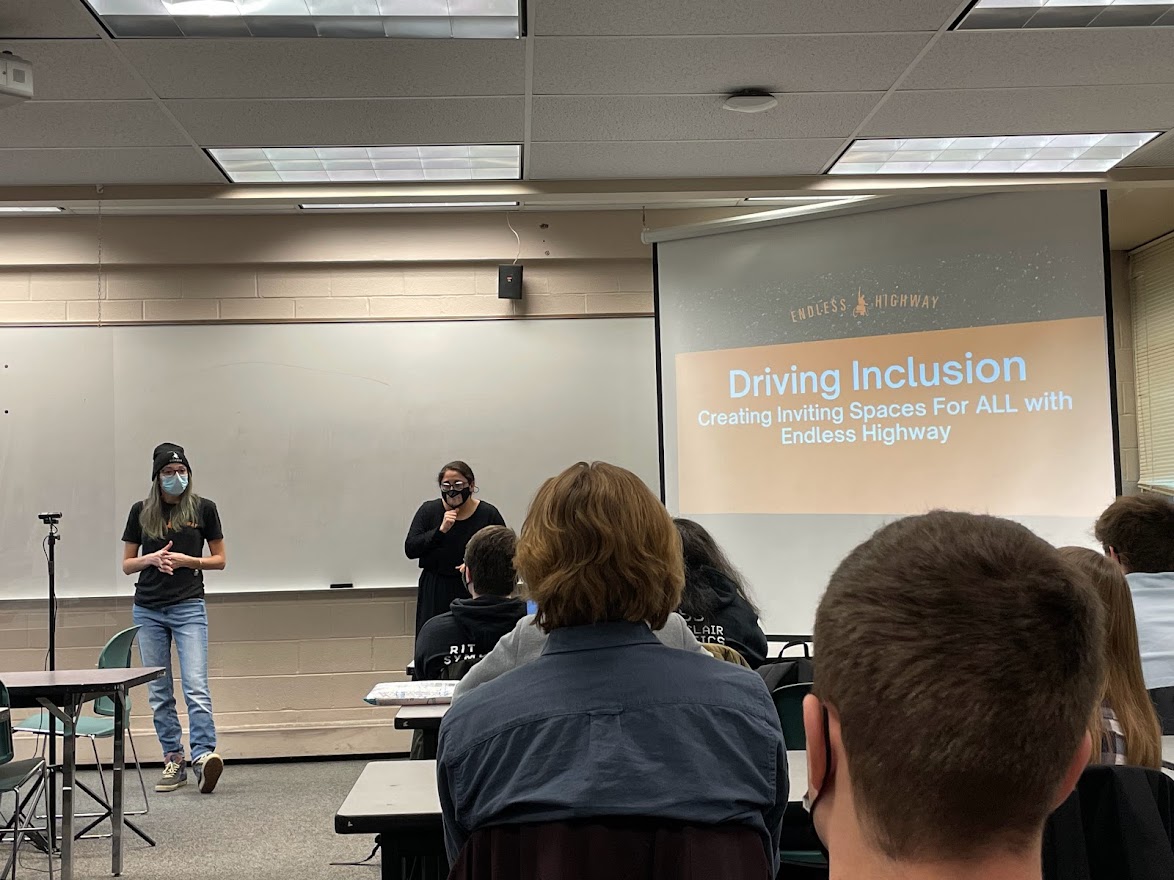 The workshop also connected her with Associate Professor Stan Rickel, program director of the MS in integrative design. Fennessey was intrigued by a program focused on enhancing communication among multidisciplinary teams.
"You're not going to be the maker — you're going to be the one who faces this challenge and knows how to find the solution," Fennessey said, recalling what sold her on the program. "That's the process I fell in love with. It turned into getting ideas from where it's a good idea to a point where it's truly serving a purpose bigger than yourself or the use of the item itself."
Fennessey appreciated the program's liberal design constraints. When a project asked students to design a handle, she saw an opportunity to make an assistive device — a golf club grip that is usable for someone unable to swing a traditional club. 
The project encapsulates the continuing influence of her RIT experience, which also included participation in the Studio 930 design consultancy where students develop assistive healthcare solutions.
"I have these full-circle moments all the time where I say, 'Oh, yeah, that was something I did at RIT I thought I'd never use again,'" Fennessey said. "And here we are, it's not just relative, but imperative to what I'm doing."