Computing with Impact: Summer research in Rwanda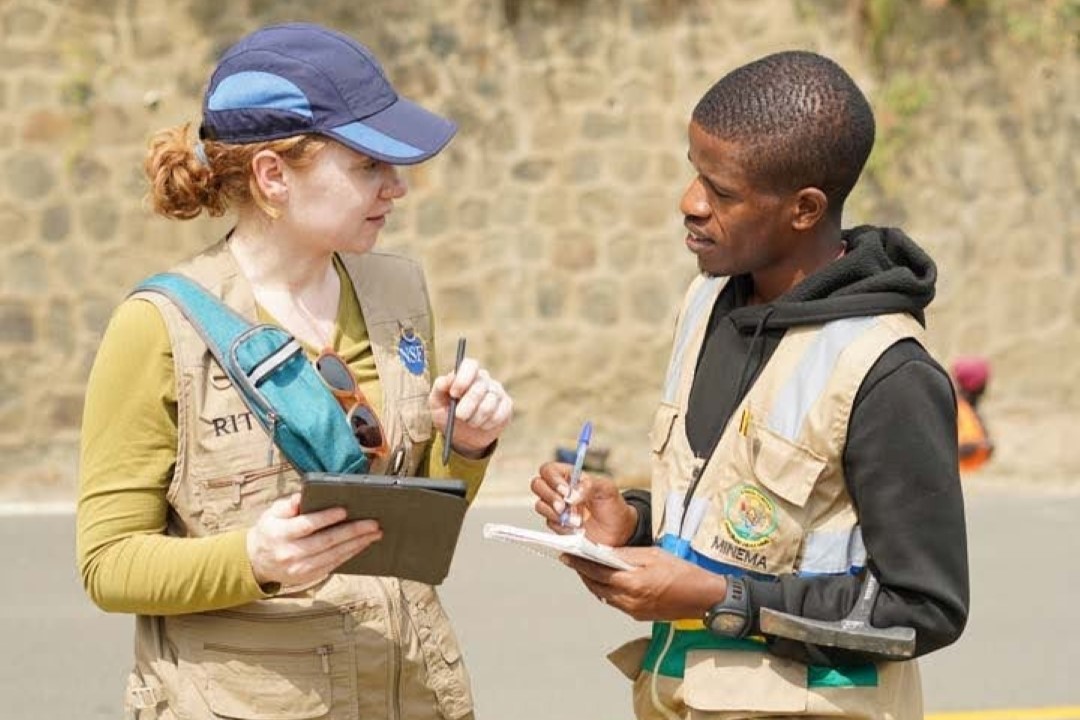 It wasn't a typical summer for Rebekah Walker, a science, technology, and public policy master's student and RIT staff member.
She and a team of researchers traveled to Africa to work with the Rwandan ministry in charge of emergency management. The team assessed damage from flooding in May 2023. They also surveyed refugee households about their disaster resilience and social networks.
The RIT Rwandan trip is run by Brian Tomaszewski, a professor in RIT's Center for Geographic Information Science and Technology, via funding from the National Science Foundation International Research Experience for Students (IRES) program. The researchers gain experience and skills using geographic information systems (GIS) mapping technology. They also aim to better understand displacement caused by disasters and help prepare local communities for future disaster mitigation.
In order to complete the summer research experience, Walker took a leave from her professional role as digital humanities/social sciences librarian in RIT's Wallace Library. Here, she talks more about the experience:
Question: What were you studying in Rwanda?
Answer: Most of our time was devoted to collaboration with the Rwandan Ministry in Charge of Emergency Management (MINEMA)—Rwanda's version of FEMA. It was really informative and interesting to work with Rwandans. I learned a lot about disaster management and specifically environmental elements that can influence how much a disaster affects an area—including human made elements, like drainage systems and retention walls, and naturally-occurring elements like steep slopes.
Q: How did you partner with the people of Rwanda?
A: We were working with Rwandan MINEMA officials to conduct a post-disaster assessment following flooding in the northeastern part of Rwanda. What this means, in practice, is that we traveled around with the officials and recorded individual points of damage—a damaged house, landslide over a road, damaged bridge, flooded agricultural fields, etc.—via a survey loaded onto our tablets. Our group designed the survey to record details about these points and we took pictures.
In total, we collected 880 points throughout three weeks of field work. We analyzed this dataset and wrote a report for MINEMA that included figures and maps of damage, as well as recommendations for future mitigation in the region. Our group ultimately produced a 90-page report for their use.
Q: How did you work with refugees?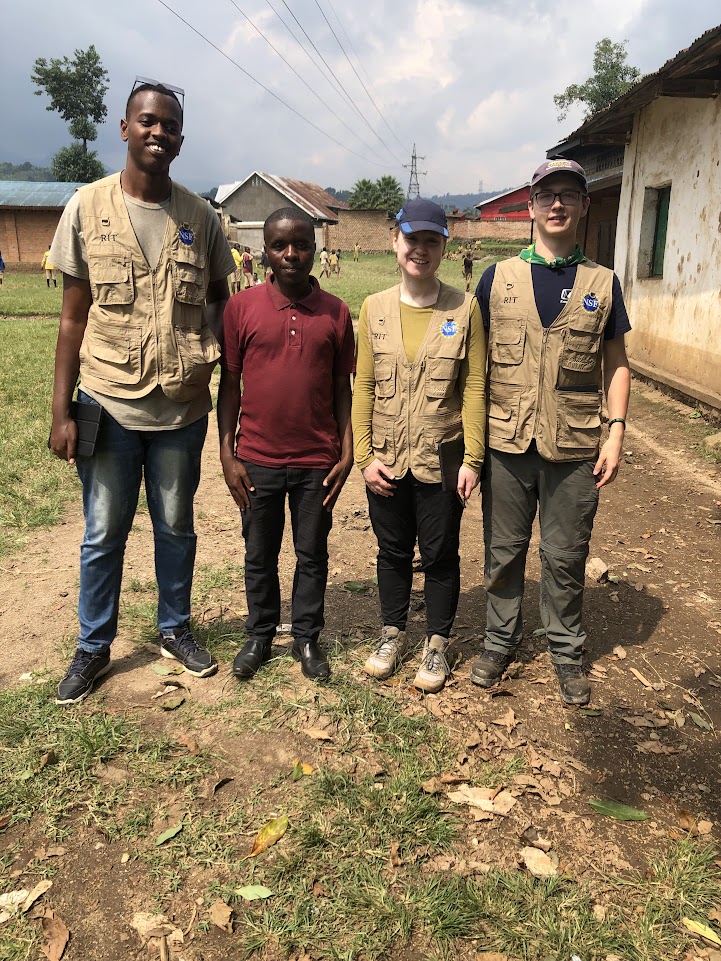 A: We went to the Mahama Refugee Camp, located in the Kirehe District of Rwanda (Eastern Province, very close to the Tanzanian border). The camp is home to more than 52,000 refugees, many of whom fled political violence in Burundi and the Democratic Republic of the Congo. Here, we built on research from previous IRES teams and other work that had been done within refugee camps, related to disasters and social capital. We worked with translators to conduct disaster resilience surveys with households across all villages in the camp.
Q: What other work did you do?  
A: The grant included a week of GIS training for current secondary teachers in Rwanda. We expanded the curriculum to include Python (which is often used with GIS) and data management, as it relates to GIS. Sasha Persaud, an RIT undergraduate software engineering student, taught the teachers about Python and I taught the teachers about data management and provided resources to locate datasets they can use for future projects.
Q: Why did you want to do this experience?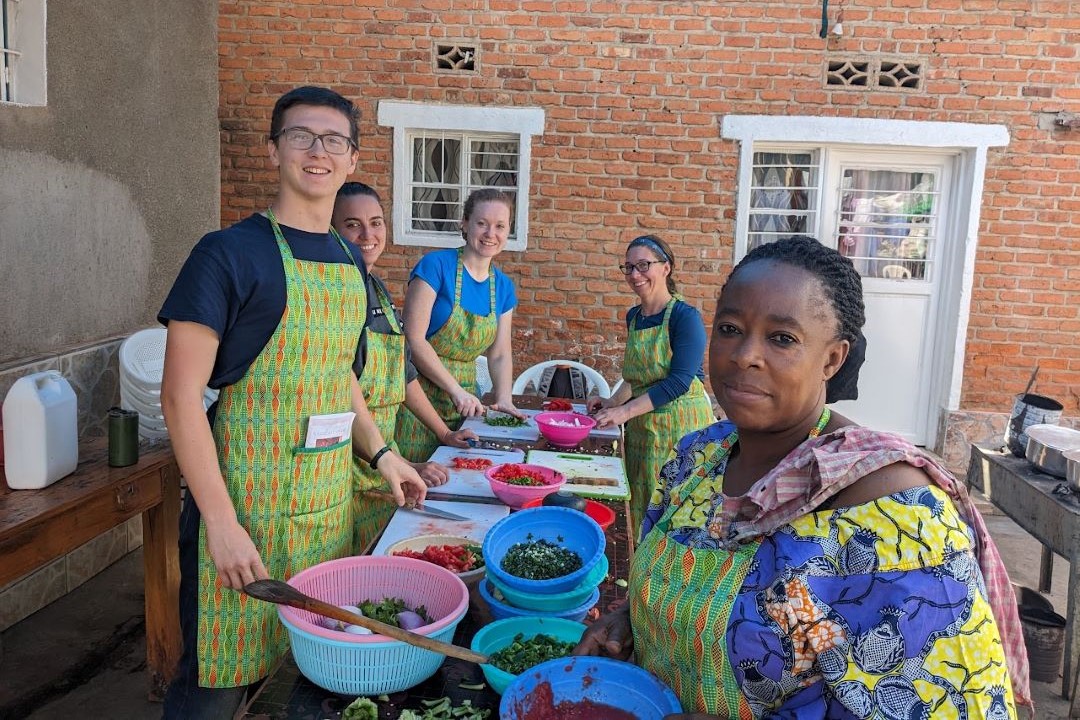 A: I am focusing my public policy thesis on refugee resettlement, so I knew the work would be very informative. I was also interested in working on a team project using technology and methods like GIS. As a digital scholarship librarian, I regularly teach others how to use these technologies, but I was excited to be able to use them in pursuit of a project I'm interested in. This was also the longest international trip I have taken. I was very interested in the opportunity to experience a different culture.