Ersin Uzun named executive director of RIT's Global Cybersecurity Institute
Steve Hoover to retire; Uzun brings research and development experience from PARC to RIT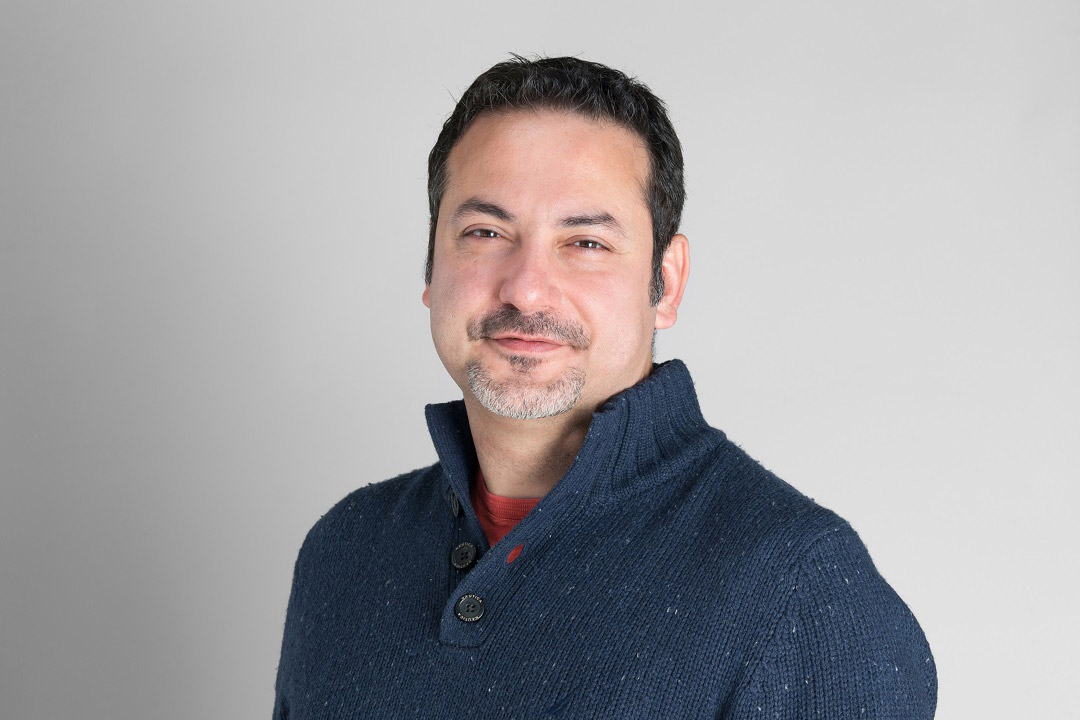 Ersin Uzun, former vice president and head of Global Internet of Things (IoT) Business at Palo Alto Research Center (PARC) and Xerox, has been named the Katherine Johnson Endowed Executive Director of Rochester Institute of Technology's Global Cybersecurity Institute (GCI).
Uzun takes the helm from founding executive director Steve Hoover, who will retire at the end of February.
"Dr. Uzun is the best candidate to continue the immense progress GCI has already witnessed in the last two years under the stewardship of its founding director," said Anne Haake, dean of RIT's Golisano College of Computing and Information Sciences. "We're grateful to Dr. Steve Hoover for helping build a foundation that has made GCI one of the world's leading cybersecurity training and research centers."
Hoover helped guide the opening of a new state-of-the-art facility on campus in 2020. He also oversaw numerous partnerships with researchers, government agencies, and industry, as well as the establishment of world-class programs that are training the next generation of cybersecurity professionals.
"I am very excited to welcome Ersin to RIT," said Ellen Granberg, RIT's provost and senior vice president for Academic Affairs. "With his diverse background as a leader, he brings a wealth of innovation and business experience to GCI's strategic initiatives."
Uzun has been working at PARC since 2010 and has held various leadership roles, including leading PARC's security research, computer science and systems science laboratories, and most recently Xerox's IoT business incubator located at PARC. PARC is a renowned scientific research and open innovation company in Silicon Valley, credited with inventing many things that have shaped today's technology landscape, including Ethernet and the graphical user interface.
As a leader, Uzun has a track record of turning ideas and early-stage technology from research groups into new products and fast-growing businesses through incubation, acceleration, and partnerships. Businesses he's worked with have created more than $1 billion in value by spinouts, licensed IP, and new products. He also brings experience founding technology startups and helping them grow by serving as an advisor and a board member.
Uzun has authored more than 100 patents and peer-reviewed publications. The research teams he led have won more than $50 million in new research grants and co-innovation contracts from government agencies and Fortune 500 companies. His personal research over the years has focused on applied cryptography, usable security, and information-centric networking, and has influenced global standards in networking protocols and user interaction models.
In his new role, Uzun will help bring together expertise from across RIT to expand research and student-focused programs, while creating more opportunities for industry and government collaboration. The endowed executive director position is named in honor of NASA mathematician Katherine Johnson.
"I am very excited to join RIT to lead the state-of-the-art Global Cybersecurity Institute," said Uzun. "Given the rapid progress in connectivity, digitization of data, and convergence of cyber and physical worlds with increasingly more autonomous products integrated into our lives, cyber protection is becoming more vital and urgent than ever before. I look forward to working with RIT faculty, students, and partners in developing the next-generation technologies and preparing the best-of-breed security professionals that are up for this grand challenge."
The National Academy of Engineering has identified secure cyberspace as one of the 14 grand challenges for the 21st century.
RIT's Global Cybersecurity Institute opened the doors to its 52,000-square-foot building in 2020, adjoining the university's computing college. In addition to computer labs, teaching spaces, and a conference center, the GCI is home to the Cyber Range and Training Center. The Cyber Range is a virtual and physical lab that allows people to simulate network cyberattacks and problem-solving scenarios.
With the GCI, RIT has been able to expand its nationally recognized computing security degree programs and focus on new research areas in cybersecurity. It has also allowed the university to host computing security competitions for students and create a bootcamp program for professionals looking to join the in-demand cybersecurity workforce.
Video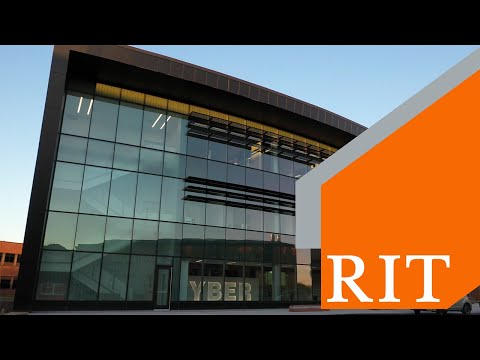 Topics