New cybersecurity department and degree names align with evolving industry
RIT's Department of Computing Security and associated degree programs have been renamed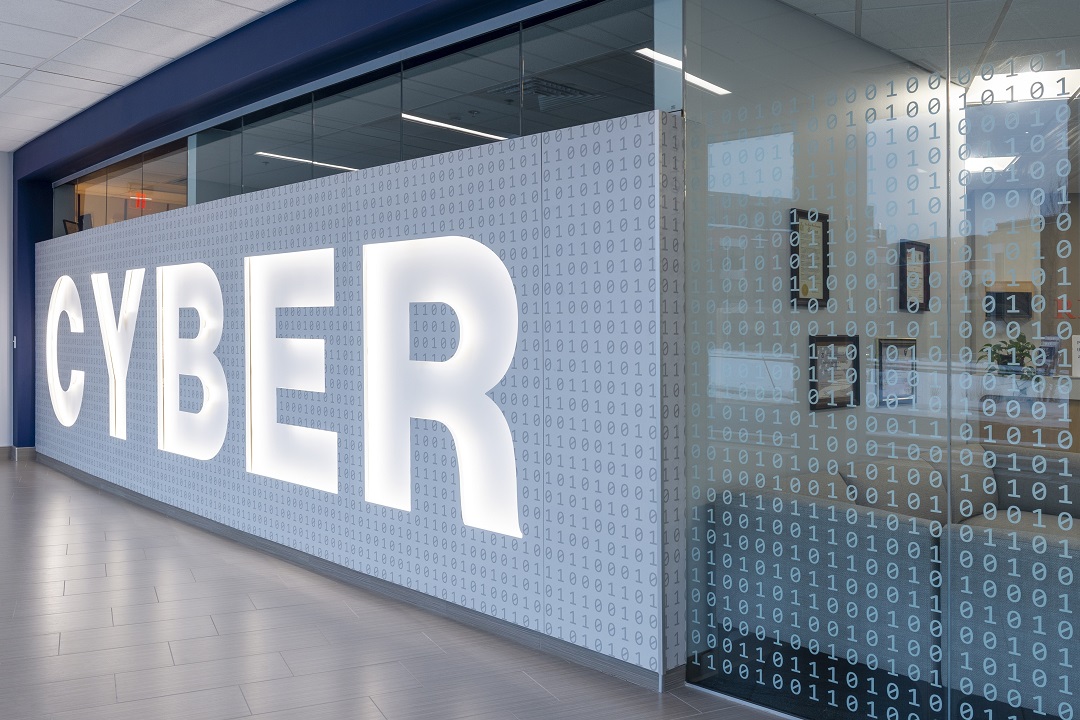 Cybersecurity is no longer a buzzword—it's the dominant industry term.
That's why RIT's computing security degrees and department have adopted new names. The transition from "computing security" to "cybersecurity" will help RIT align with the ever-changing demands of the cybersecurity industry. It will also better serve prospective students and employers.
The newly named Department of Cybersecurity in RIT's Golisano College of Computing and Information Sciences houses the Bachelor of Science in cybersecurity and the cybersecurity master's degree program. The department was created in 2012 to address the need for professionals who can help protect critical systems and sensitive information from digital attacks.
"Back then, there were several competing terms like information security, computer security, and network security—while cybersecurity was seen by many (including myself) as a military term and a buzzword," said Matthew Wright, chair of the Department of Cybersecurity. "It has since grown in usage to become the dominant term that people use to describe the field, both in industry and in common use, as well as still being the dominant term in government and military circles."
College leaders reached out to its key stakeholders to discuss the change. The aim is to increase marketability in the workforce and enhance recognition of the degree programs. The response from students, alumni, industry, staff, faculty, and RIT administration was positive. The group heard from many alumni who already put "cybersecurity" on their résumés to better communicate what their degrees are about and to better fit with automated résumé readers.
"We want our name to reflect the work we do, match the terminology that has become mainstream, and align with industry standards," said Wright. "Rest assured, this change will not affect the quality of our curriculum or the high standard of education at RIT."
The Golisano College has led the fields of computing and information sciences by introducing the first bachelor's degrees in software engineering, information technology, and networking and systems administration, as well as one of the first undergraduate and graduate programs in game design and development. RIT is nationally recognized for its cybersecurity undergraduate and graduate degrees, having been designated as National Centers of Academic Excellence in Cyber Defense Education and in Research by the National Security Agency and the Department of Homeland Security. 
In 2020, RIT opened the ESL Global Cybersecurity Institute—a new facility for cybersecurity training, education, and research. In addition to state-of-the-art computer labs, teaching spaces, and a conference center, the institute is home to the Cyber Range and Training Center. The Cyber Range is a virtual and physical lab that allows people to simulate network cyberattacks and problem-solving scenarios.
Topics