RIT researchers earn $1 million Civic Innovation Challenge grant to empower Deaf community
Researchers and community are partnering to improve emergency resources and services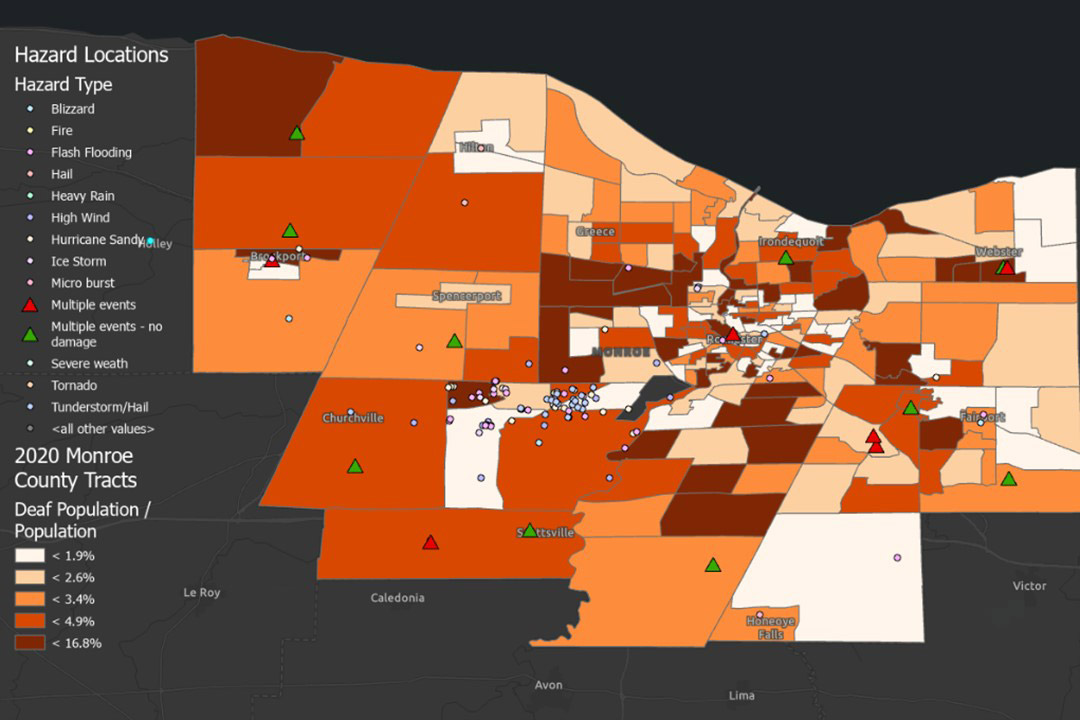 Rochester Institute of Technology and National Technical Institute for the Deaf researchers have identified a critical gap between emergency services and the needs of the Deaf and hard-of-hearing community. Now with a $1 million grant, they are working to bridge that divide.
RIT was one of 19 teams to earn a $1 million award through the National Science Foundation Civic Innovation Challenge. The challenge brings together academic and civic partners to address the needs of different communities.
The RIT team will conduct and evaluate pilot projects focused on public services and resources for emergency situations and the Deaf and hard-of-hearing community. About 1 in 8 Americans have some degree of hearing loss. Rochester, N.Y., is home to one of the largest populations of Deaf and hard-of-hearing people in the U.S., per capita.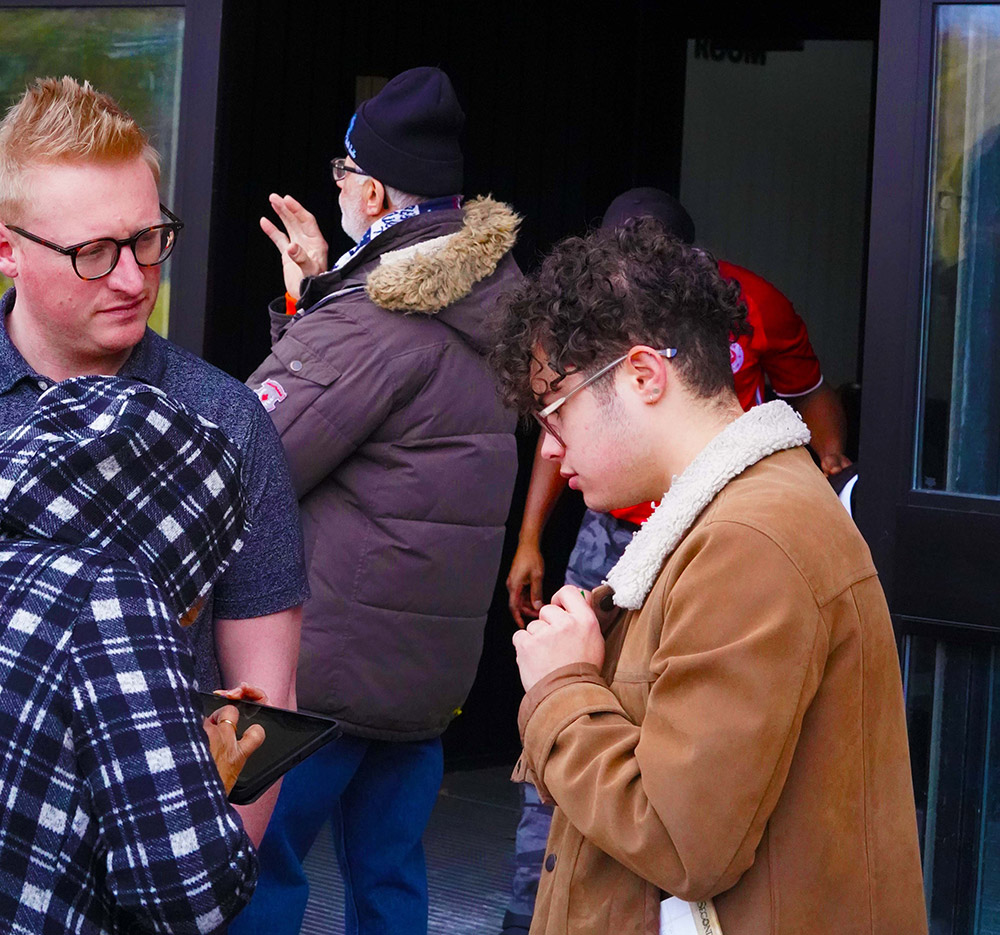 Provided photo
"In some of my previous research, we noticed that many from the Rochester Deaf and hard-of-hearing community were dissatisfied with their interactions with emergency services," said James Fugate, assistant professor in NTID's Department of Engineering Studies. "We saw a need."
RIT's project aims to bridge service and resource gaps and improve communication. It will also help improve education about the Deaf and hard-of-hearing community for emergency managers and promote workforce development that opens opportunities for Deaf and hard-of-hearing people to become directly involved with emergency management agencies.
The project is led by Principal Investigator Brian Tomaszewski, professor of geographic information science and technology, and co-PIs Fugate and Qing Miao, associate professor of public policy. The team's community-based and interdisciplinary approach is bringing together several researchers from different disciplines, Deaf community groups, and emergency management professionals.
Tomaszewski will use his expertise in geographic information systems to develop the nation's first Deaf community hazard-mapping geospatial toolkit, called Deaf Map. The tool will empower Deaf and hard-of-hearing communities to identify, characterize, map, and communicate hazards so public service agencies have a better understanding of the community.
"For example, if the typical warning for an impending tornado is auditory—how can we change that to better serve this population?" said Tomaszewski.
Miao plans to draw on multiple surveys targeting different stakeholder groups to better understand the main challenges faced by the Deaf and hard-of-hearing people in responding to emergency situations—in particular, how people access essential public services and resources related to emergency preparedness, mitigation, response, and recovery.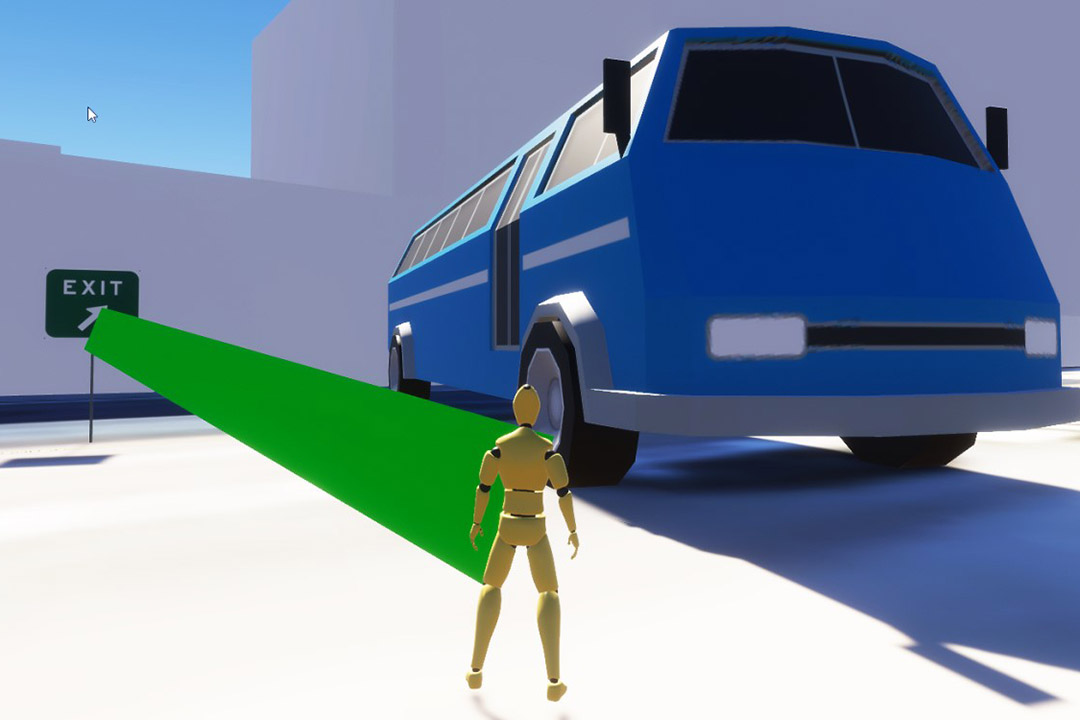 Provided image
"The Deaf and hard-of-hearing community is particularly vulnerable to natural disasters and other emergencies but often neglected in today's emergency management practices and scholarly research," said Miao. "Our goals are not only to gather empirical evidence and generate scientific knowledge on the existing barriers, but also to develop actionable solutions and useful technologies that can have an impact on the wellbeing of the Deaf and hard-of-hearing community."
The team will be partnering with many groups throughout the project, including the Monroe County Office of Emergency Management, the Rochester Recreation Club for the Deaf, Deaf Refugee Advocacy, NTID's Center on Access Technology, RIT Public Safety, the Rochester Fire Department, the Federal Emergency Management Agency, and Gallaudet University. At the University of Rochester Medical Center, emergency physician Dr. Jason Rotoli has developed communications booklets—with pictures—to help people communicate during medical emergencies. He plans to develop specialized communications booklets for firefighters, police officers, and other emergency managers.
Fugate is working directly with Rochester-based Deaf and hard-of-hearing community groups to facilitate training sessions for emergency preparedness, for using technologies to document community hazards, and for communicating with emergency officials. He will also develop a training program to prepare Deaf and hard-of-hearing students to intern with the Monroe County Office of Emergency Management.
The Civic Innovation Challenge is a partnership between the NSF, the U.S. Department of Energy, and U.S. Department of Homeland Security. In 2022, RIT earned a stage one planning grant to identify preliminary service gaps. This new stage two grant will allow the stage one planning grant to be executed and evaluated.
"We are proud to see how investments like the Civic Innovation Challenge awards are igniting a powerful synergy between civic leaders and universities to develop community-driven solutions that forge resilient and equitable futures," said Margaret Martonosi, NSF assistant director for Computer and Information Science and Engineering, in a press release. "We are excited to see how these pioneering pilot programs produce scalable, sustainable, and transferable solutions that empower communities to thrive."