RIT student's experimental game highlighted at 2019 Game Developers Conference
Shawn Liu's Windows hotkeys maze video game selected for Experimental Games Workshop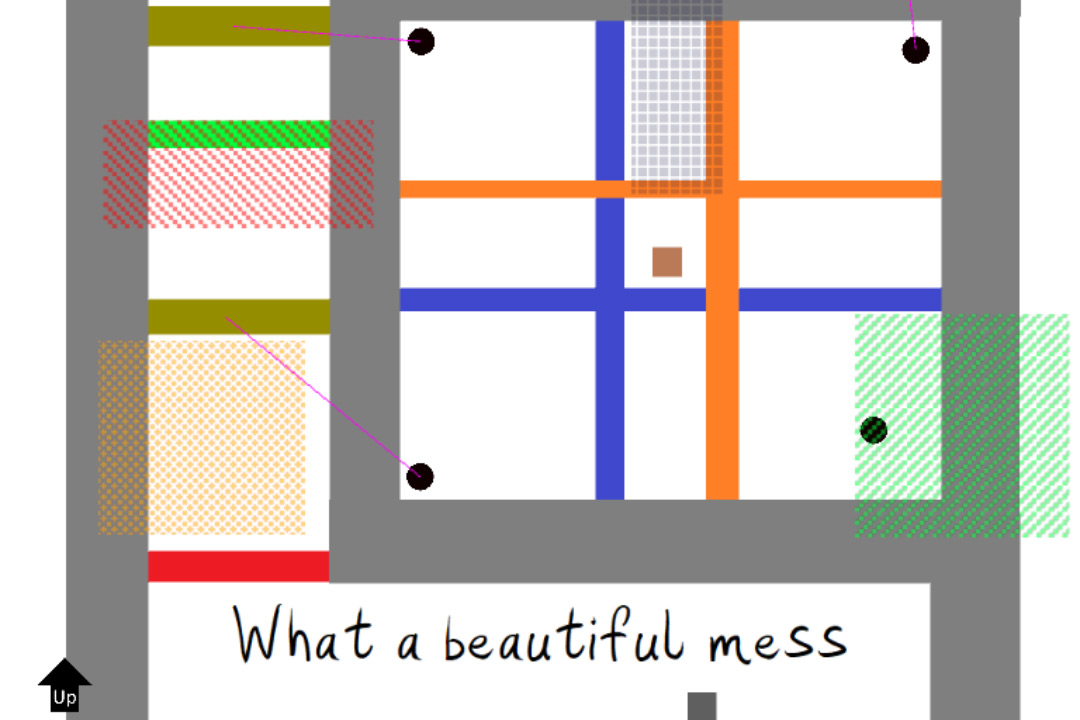 Shawn Liu
RIT student Shawn Liu is being recognized at the 2019 Game Developers Conference (GDC) for creating an extraordinary video game that challenges players to finish a maze using Windows keyboard shortcuts.
Liu, a fifth-year BS/MS game design and development major at Rochester Institute of Technology, will present his game Hostile User Interface March 22 at GDC's Experimental Games Workshop in San Francisco. The workshop, now in its 17th year, displays a selection of games that are interesting, surprising and explore original game mechanics or use them in unexpected ways.
"For an experimental game, this is probably the second highest achievable honor possible—short of a Nuovo award at the Independent Games Festival," said Ian Schreiber, professor in RIT's School of Interactive Games and Media (IGM).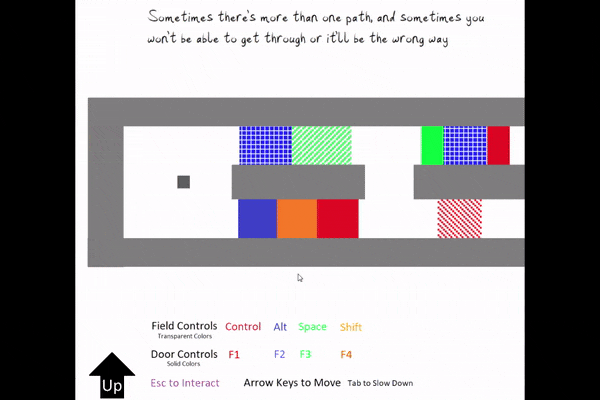 Shawn Liu
The Hostile User Interface game is described as a maze with a twist—the game controls have been designed in a way to intentionally trigger Windows keyboard shortcuts, also known as hotkeys. Triggering these hotkeys, such as Control-Alt-Delete (which interrupts a function) or Control-Shift-Escape (which invokes the task manager), acts as an obstacle to completing the maze. The puzzle game currently includes eight levels that ramp up in difficulty.
"The idea is to have a control scheme that intentionally messes with you," said Liu, who is from San Diego. "I've found that a lot of players like the challenge and feel they just have to beat it—that, or they get frustrated, hate it and don't want to play."
Liu was selected by the Experimental Games Workshop organizers to create a three-minute video about the creation of his game, which will appear during the two-hour workshop.
"I went to see this workshop last year, but I never expected that I would be presenting at it this year," said Liu. "I don't really know how to feel."
Liu originally created the game as part of an Experimental Gameplay course at RIT, taught by Professor Schreiber. Schreiber came up with the game idea when his young daughter was playing on his laptop and accidently triggered the hotkeys that cause everything on the screen to appear upside-down. He then had to Google how to fix it—while everything was upside-down—and thought this could be a game.
"The hard part was to make a game that was not only fun, but also enabled the mechanics," Liu said. "I need to make sure the player knows that any errors that happen are actually part of the game. It's not the game's fault that the computer is acting strangely—it's the player's fault for messing up."
After the class ended, Liu continued working on the game and published it on Steam in December. He also attended the BostonFIG (Festival of Indie Games) and Montreal Expo Gaming Arcade (MEGA) to present and playtest the game last year.
Liu said that for people who have some knowledge of Windows hotkeys, the game could take three to four hours to complete. He also hinted that reading the instructions is especially important for the game. Hostile User Interface is available to purchase on Steam at store.steampowered.com/app/984540/Hostile_User_Interface.
Related News
Topics