RIT's School of Information joins International iSchool Organization
RIT's iSchool elected to prestigious iCaucus level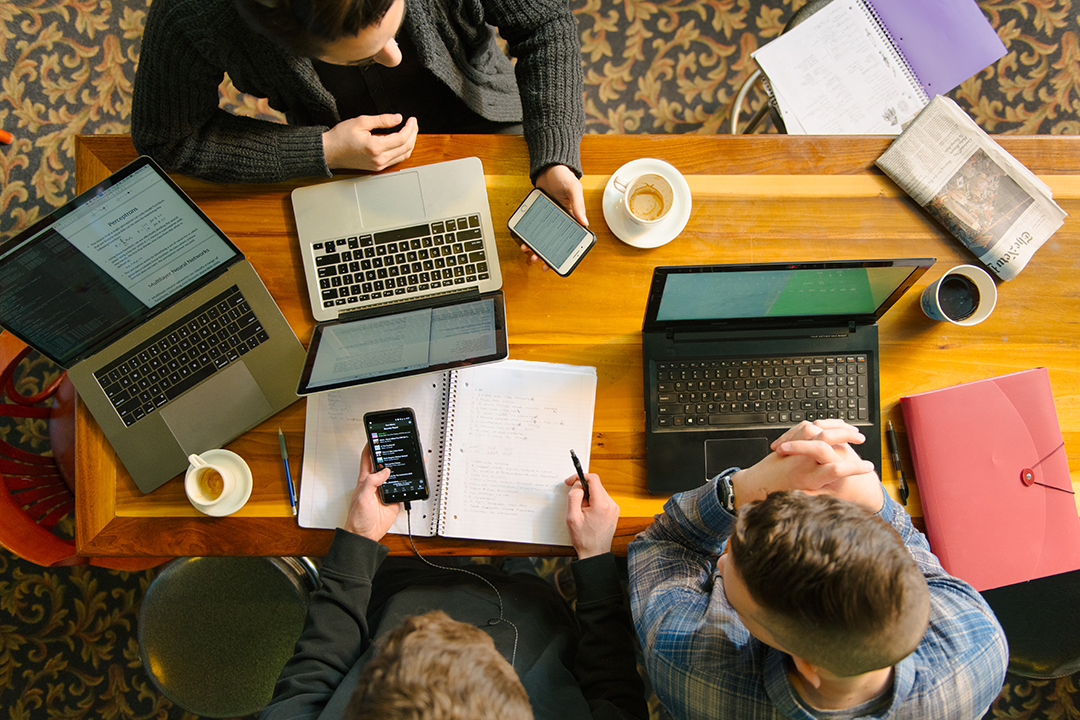 Photo credit: Raman Bhalla of RIT M&C.
Rochster, N.Y., April 29, 2020 –The School of Information at the Golisano College of Computing and Information Sciences at Rochester Institute of Technology (RIT) has joined the international iSchools Organization's prestigious iCaucus membership level. The level recognizes iSchools that are leaders in the field. The organization announced the development earlier this month.
"We're very proud to join the iSchools Organization, a group of like-minded schools that value interdisciplinary and people-oriented views of technology," said RIT iSchool Director Stephen Zilora. "We are especially proud to be recognized as leaders in the field and be elected to the highest level of membership."
The Organization announced the approval of six new members however, RIT's School of Information was the only new member to join the highest level. The iCaucus level indicates RIT's role in shaping the future of the information field.
The iSchools Organization was founded in 2005 by a small collective of Information Schools dedicated to advancing the information field in the 21st Century. The Organization seeks to maximize the visibility and influence of its member schools and their interdisciplinary approaches to harnessing the power of information and technology, and maximizing the potential of humans.
Criteria for being recognized as an iSchool requires members to have substantial sponsored research activity, engagement in the training of future researchers and a commitment to progress in the information field.
Topics