'U.S. News & World Report' ranks RIT online degree programs among nation's best
Included is Saunders College of Business Executive MBA program holding strong at No. 9 in 2023 rankings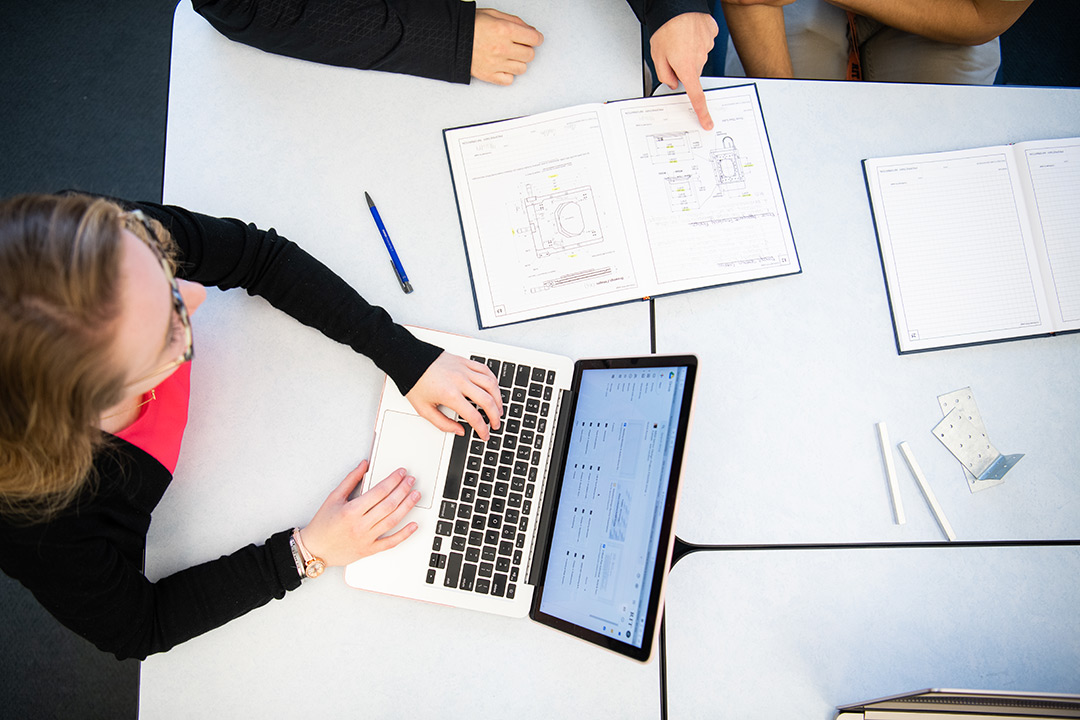 Rochester Institute of Technology has been recognized for offering some of the best online programs in the nation, including Saunders College of Business Executive MBA program, which held strong at No. 9 in the latest rankings.
The 2022 U.S. News & World Report Best Online Programs rankings, released this week, featured RIT on its lists for business, computing, engineering, and undergraduate online education. RIT:
RIT also ranked on the list for "Best Online Bachelor's Degrees" and "Best Online Master's in Business Programs."
"The students, faculty, and staff at Saunders College of Business are again so pleased to be ranked in top 10 of online MBA programs throughout the country," said Dean Jacqueline Mozrall. "Our Executive MBA program is recognized for offering our students a highly-interactive, team-based, online executive education, with a unique curriculum focused on strategic leadership that positions them to move into C-suite roles. RIT is known for leveraging technology in all facets of its programming, and this is evident within our business programs, which undoubtedly give our students a significant edge."
For the 2023 edition, U.S. News assessed more than 1,800 online degree programs. The rankings measure overall academic quality and are across varying disciplines. The rankings are based on data collected from the nation's colleges and universities, which are then weighted by certain criteria, including engagement, expert opinion, faculty credentials and training, student excellence, and student services and technologies.
U.S. News noted that most undergraduate programs assessed in the "Best Online Programs" rankings are degree completion programs, meaning few, if any, new entrants at these schools are first-time, first-year students.
While these rankings only pertain to full-degree programs, RIT also offers a variety of online education opportunities designed around industry standards, employer demand, and the perspectives of our global network through RIT's online programs.
The full rankings are available online at the U.S. News Best Online Programs Rankings website.