Facebook Co-op Gives RIT Student Insight into Access Technologies
June 2, 2020
Konce Quispe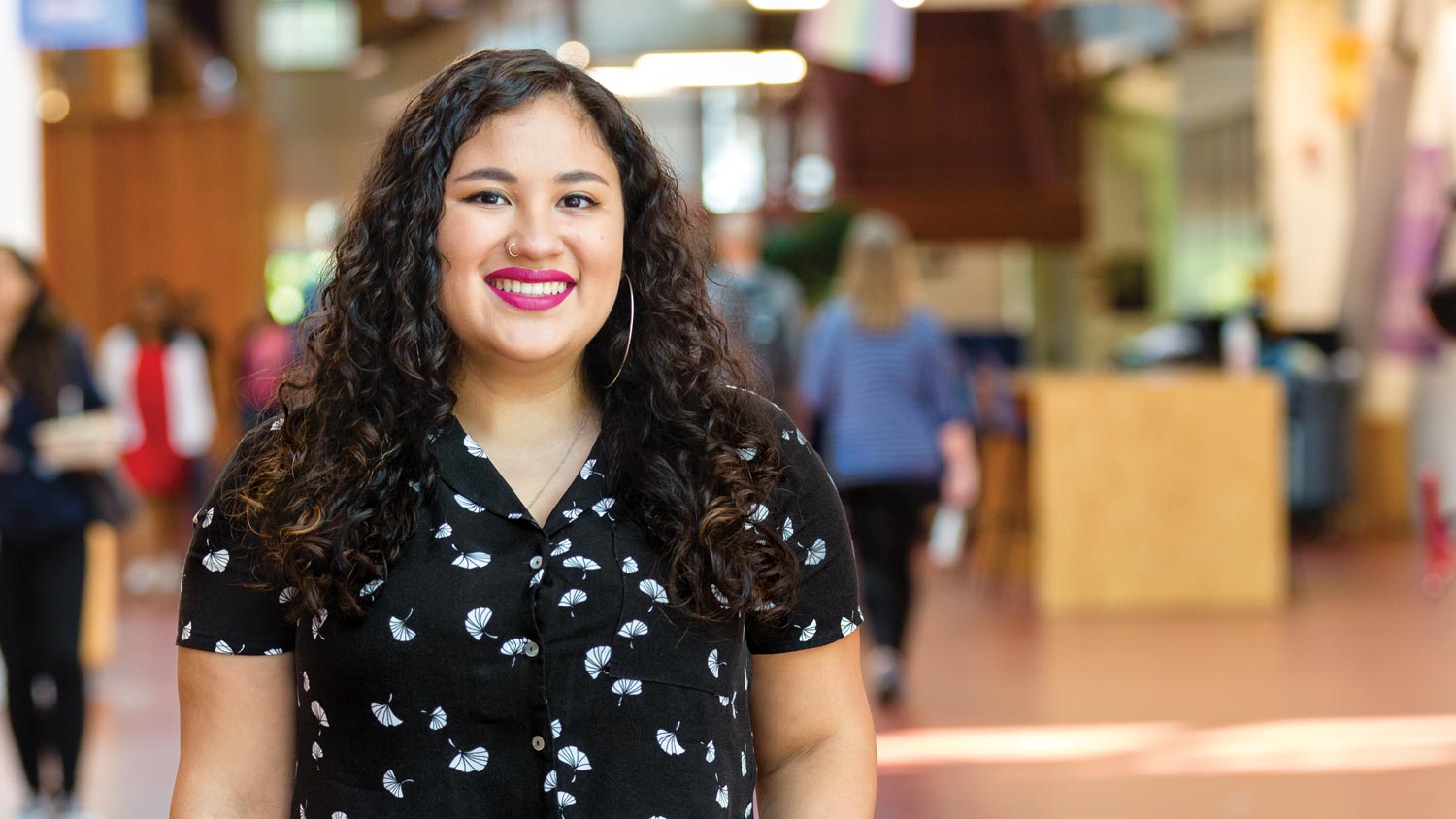 Konce Quispe, from Queens, N.Y., says her dream is to "connect the world and give all people equal access to technology." Doing a co-op at Facebook, a company built with the intention of connecting people, was the perfect opportunity for her.
Last summer, the third-year computer science student worked as a software engineer intern at Facebook in Menlo Park, Calif. Her main projects involved making the website more accessible by developing and expanding options for keyboard shortcuts.
"RIT's student body is composed of many students with disabilities, which has given me insight into how differently abled people interact with technology in personal, educational, and professional settings. This contributed greatly to the decisions I made regarding the user interface for my project," said Quispe, explaining how her time at RIT helped increase her knowledge of accessible design practices.
Spending time on the Facebook campus gave Quispe a lot of experience in decision making and communicating ideas. However, her most memorable experience from her co-op didn't involve her professional work.
"Once I literally ran into Sheryl Sandberg in a micro kitchen and almost knocked her over," she said, explaining an embarrassing encounter with the chief operating officer of Facebook. "I guess even the COO of a billion-dollar company needs a snack sometimes."
---