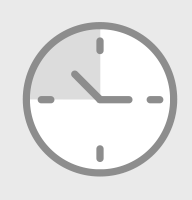 Early Decision Award Deadline
Join our highly-selective cohort of professionals this Fall!
Complete your application by March 1 and commit to the program within two weeks of acceptance to earn an automatic $5,000 tuition discount. 
In addition to securing your place in our class, your early application guarantees:
Early review and admission decisions
Priority access to scholarships funds
Access to Saunders College of Business and Executive MBA events and engagements before you start the program
Your application begins a personal and professional journey. Let us support you on your way. Start your application today!