Innovative alumni share vision at Imagine RIT Futurists Symposium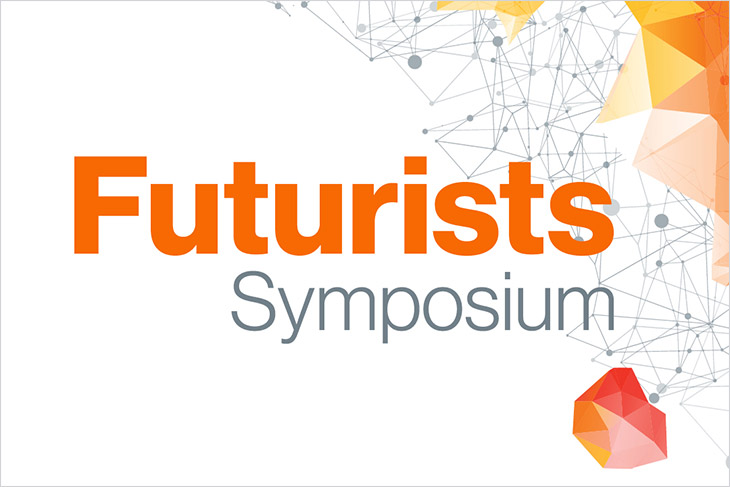 A highlight of the Imagine RIT: Creativity and Innovation Festival on May 1 features the virtual return of a collection of alumni who will explore the latest innovations in technology, art, and design.
The Futurists Symposium is from noon to 1:30 p.m. on Zoom. Registration is now open. A question-and-answer session follows the webinar presentations. Emceed by RIT President David Munson and moderated by WXXI "Connections" host Evan Dawson, the symposium will feature: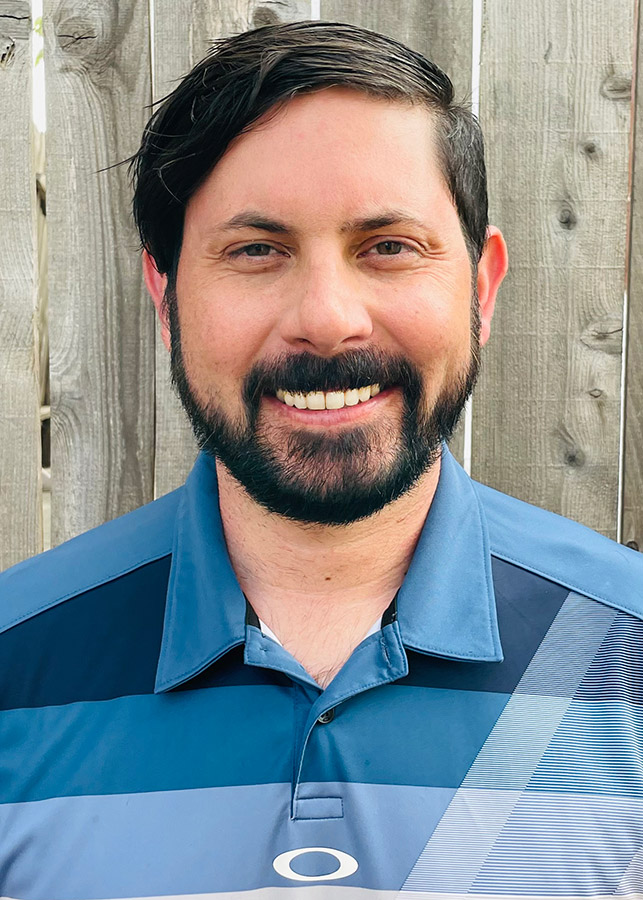 Ben Meunier '03 (electrical/mechanical engineering technology). Meunier, a consumer product veteran with more than 18 years of experience, serves as Vice President of Global Product Strategy at Oakley. Prior to this role, he spent 13 years in the Research and Development Group at Oakley. During that time, he launched many new technologies and products to market, including PRIZM, Laser Protective Lenses, and two wearable electronics, Inferno and Radar Pace.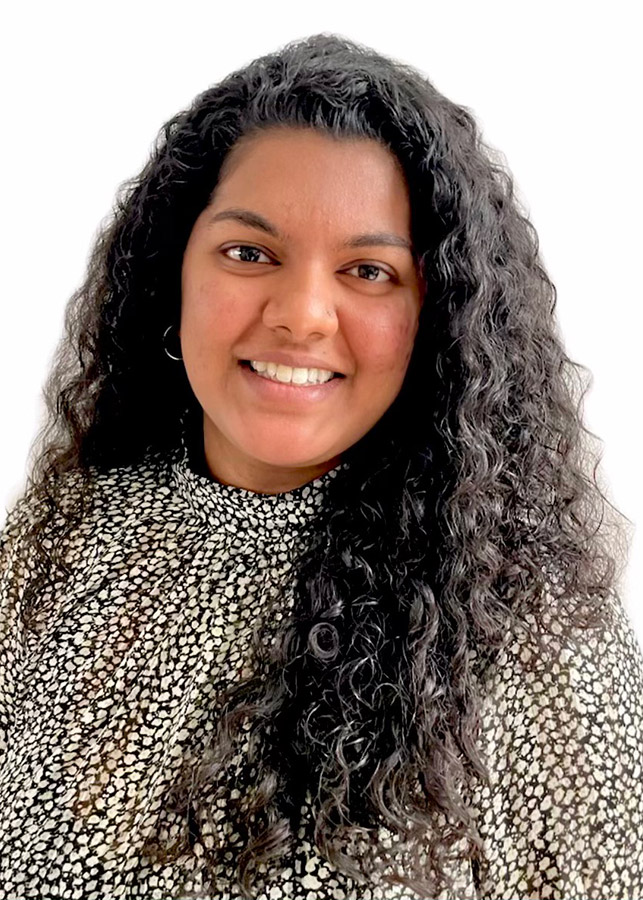 Dimple Joseph '18 (industrial engineering), '18 ME (engineering management). Joseph has been with Abbott Rapid Diagnostics for three years, starting as an intern on the Business Excellence team while at RIT. In her first professional role as an industrial engineer, she helped Abbott identify areas of opportunity and execute actions needed to improve and grow. With the onset of the COVID-19 pandemic, Joseph moved to the Abbott Rapid Diagnostics business unit as a frontline leader where she supervises the production of BinaxNOW, Abbott's COVID-19 Ag Rapid Test.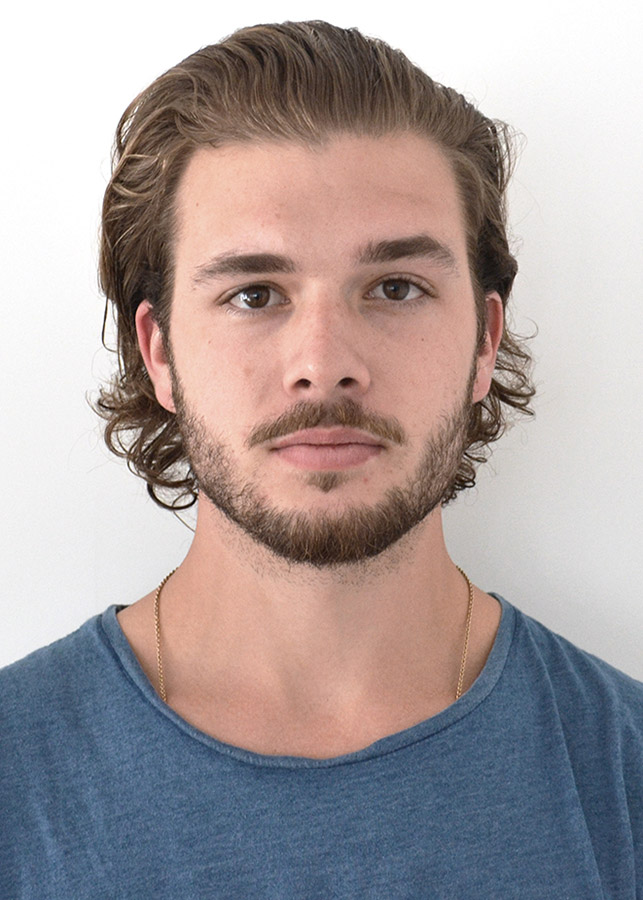 Matthew Peltier '13 (new media interactive development). Peltier is founder and CEO of Community, a company launched in 2019 that powers direct relationships and one-on-one conversations between leaders and their members through text messaging at scale. Prior to Community, Peltier was founder and CEO at Shimmur, a company that built solutions to help artists, brands, and public figures engage with their audiences.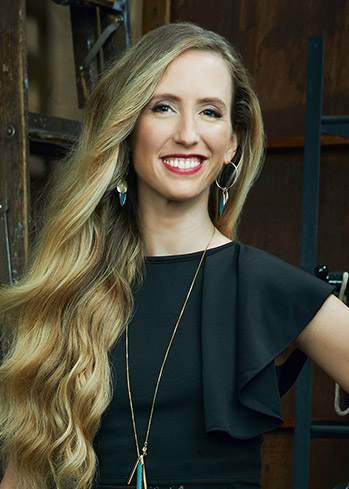 Brittney Lee '06 (film and animation). Lee is a visual development artist at Walt Disney Animation Studios. In her work, Lee helps to inspire and illustrate ideas from the early concept stages to the final production of a film. She has spent the last decade contributing artwork for films such as Wreck-it Ralph, Frozen, Zootopia, Moana, Frozen II, and Raya and the Last Dragon. She has also contributed to many of the studio's short films and most recently served as the production designer for the VR short film, Myth: A Frozen Tale.
Gregory Smith '06 (film and animation). Smith is head of Characters and Technical Animation at Walt Disney Animation Studios. In this role, Smith leads a team of more than 65 artists and supervisors in the creation of a film's characters, from hair and clothing simulations to the final polish. Smith began his career in the R&D group at Laika Animation, where he honed his knowledge of programming and pipeline design on its first film, Coraline. In 2009, Smith joined Walt Disney Animation Studios as a rigging and technical animation artist on Tangled. Since then, he has held several artistic and leadership roles for films such as Wreck-It-Ralph, Ralph Breaks the Internet, Frozen, Frozen II, and Zootopia.
"We are looking forward to welcoming these five amazing alumni as part of Imagine RIT and the symposium," says Jon Rodibaugh, executive director of RIT Alumni Relations. "When you see their names in Disney film credits, see your favorite athletes wearing Oakley eyewear, read an article about how celebrities and brands ask fans to connect with them by text, or hear about the impact of COVID-19 rapid testing, it brings us such pride to know that our alumni are behind it all. You'd be hard-pressed to find a better cross-section of experts to talk about the intersection of technology, the arts, and design, than Gregory, Brittney, Ben, Matt, and Dimple."
Videos of more than 250 exhibits from 800 student exhibitors are expected to be live on the Imagine RIT website at 10 a.m. on May 1, after a kickoff of the opening ceremony led by President Munson.